ST. ALBANS - Anthony Matas kicked off the high school wrestling pre-season with two wins for the Essex Hornets. The junior wrestler and his family are hopeful it's the start of a stellar season.
Anthony wrestled at Castleton University in the Castleton Fall Classic, where he took first place in all five matches in his weight class, competing against kids from several states. On Nov. 12, he competed at the Agawam Fall Tournament in Massachusetts, where he won all three matches against some serious competition.
Q&A with Anthony Matas
What are your goals for the upcoming high school season? I'd like to win the Michael J. Baker Essex Classic again. I want to win the state championship this year (junior) and next (senior), and I'd like to be in the top four in New Englands. I want to go undefeated, and I want to be a leader for my teammates by setting an example at practice and picking them up after meets and practice if they need it.
How are you preparing to achieve these goals? I'll put 110 percent into every practice, get good sleep, eat well, and do lots of weight room work.
What are your goals beyond high school? I'd like to wrestle in college. I've signed up with a recruiting coach who's been helping me find a path toward that goal.
What do you love about wrestling? Wrestlers are resilient, and the sport teaches you to be strong and push through. I like the life lessons it teaches me. The wrestling community also teaches us to rely on ourselves, making us stronger.
Do you have a memory from your time wrestling that stands out? I went to M2 Training Center in Pennsylvania in the first week of August and worked with an Olympic medalist named David Taylor. I loved the atmosphere.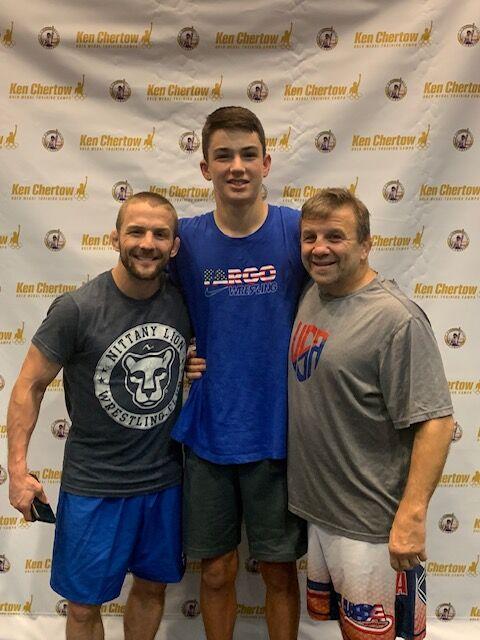 Have you attended camps regularly? For the last 11 summers, I've been going to Pennsylvania to Ken Chertaw's Super Gold Camp, run by an Olympian named Ken Chertaw. That's really helped me the most. Ken has been awesome to work with; he teaches me things individually and has become good friends with my family and me.
What has it meant to have your parent's support? I want to thank my parents for their support. No matter the outcome they're there for me, love me and help me in whatever way possible.
Q&A with Jimmy and Nancy Matas
When did Anthony begin wrestling?
Jimmy: Anthony started wrestling at four years old. We introduced him to many different things to see what he gravitated to. He always liked getting on the mat and competing. He was successful through elementary school and into the eighth grade. He'd go to summer camps in New York, which inspired him; seeing kids from all around, not just Vermont, was good.
Why did Anthony transfer to Essex?
Nancy: Anthony joined the Essex Warriors in middle school because Jimmy's wrestling program in St. Albans ended in sixth grade.
Jimmy: BFA-St. Albans didn't have wrestling, so Anthony got into the lottery and transferred to Essex to wrestle in high school. The coaches knew of him from his youth, so he had a great transition. The coaches are fantastic, including Blaine Isham. We knew Anthony would have great support at the school, so we gravitated to Essex. He joined a great core group of kids.
Who's helped Anthony as he's grown up with the sport?
Jimmy:  Brad Pataky has been a big help. He met Anthony when he was seven or eight, and he's been a great friend to us. Ken Chertaw has traveled the world teaching wrestling. He's traveled St. Albans to do a clinic, and he's been a rock for us. David Taylor has also been amazing to work with. All these guys are pulling for Anthony, and they've offered to help us with the college process. It's amazing to see their dedication to our son. 
Coach Dan Brueckner is another part of our wrestling family. I've got photos of him coaching Anthony from when Anthony was five on up, and now he's a training partner. He's in his 50s and still wrestles with Anthony. He's awesome. Anthony has grown up with him, and he's another part of the support system.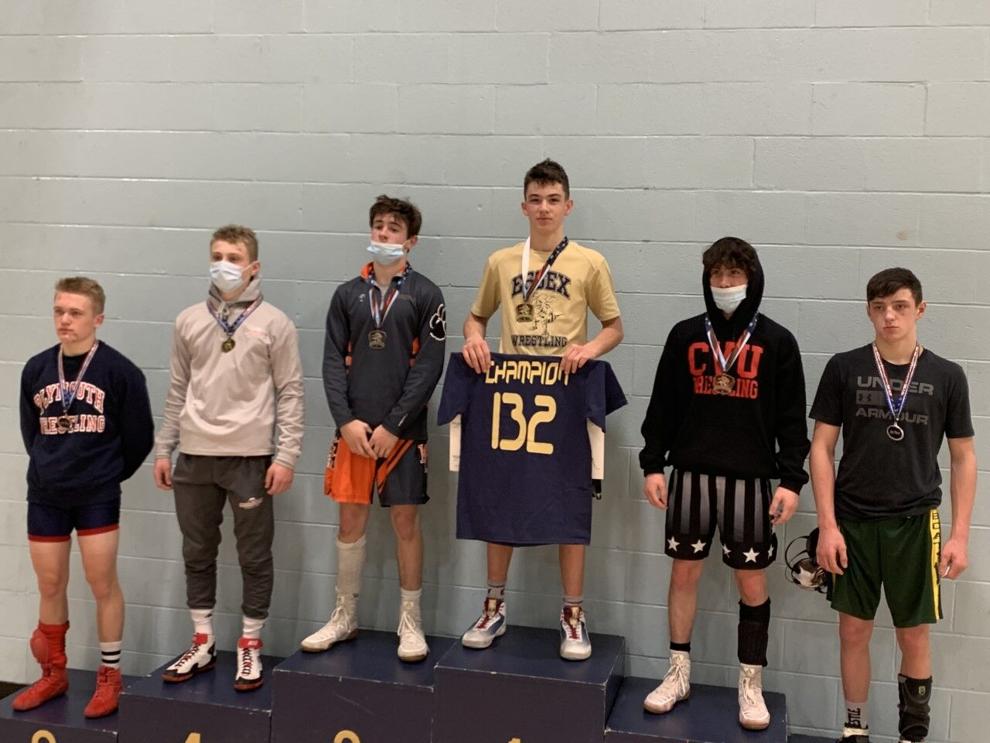 What has it meant to you to see Anthony succeed with wrestling?
Jimmy: Anthony chose something, and I stuck by his side and did everything possible to help him reach his goals. It's been a fantastic ride for both of us. Watching him grow into a man, love the sport, and become a wonderful person has been incredible.
Nancy: When Anthony started wrestling, I wasn't a big fan, but as I watched him succeed, it was an emotional journey. I'm screaming on the sideline while he's on the mat. I know the work he puts in, and when he wins, I see the emotions on his face--those are the moments for me.