The weather and the League were both hot Tuesday as 11 out of the 14 teams were on the plus side. Many teams were in the +10 to +13 range, but there was one team that was +14.5. The team of Dan "The Fish" Poissant, Marc "Dinosaur" Poissant, "Handy" Andy Laroche, and the guy who carried this team, Ron "The Canuck" Deschamps made just enough shots to eek out the victory. The Dinosaur even birdied #1, an amazing feat considering only another couple of guys did. The Canuck was +10, earning him the most over points. Must be energized by the success of the Montreal Canadiens.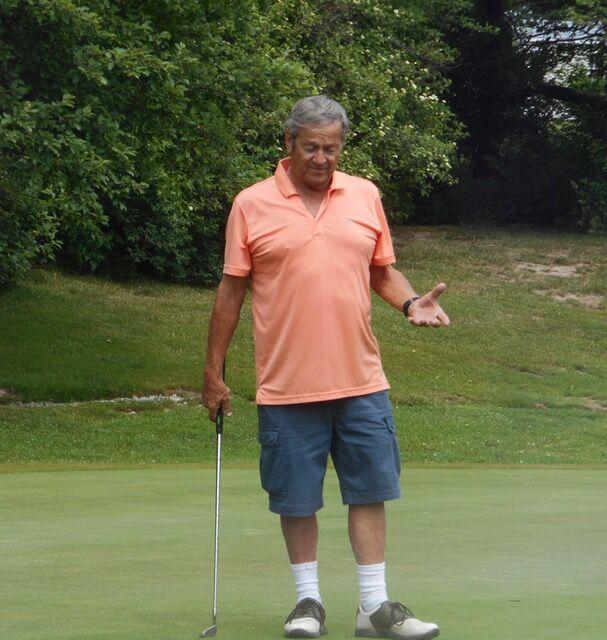 On the other end, we have a guy who has finished on the last place team 3 out of 4 times. The only time he didn't was last week on Winston's team when he was on the second to last-place team. The best chance to win the Dumpster Fire is to be on a team with Paul "Cold One" Smith. Will guys call in sick when they see he is on their team? Maybe fake an injury? Time will tell. Joining Cold One was Larry "Harley" Wilson, George "Corkscrew" Gates, and Fran "Wham Bam" Bertrand, who made it two Dumpsters in a row as his stock continues to plummet. The guys were -7. Corkscrew also captured the Crash and Burn Award for most under points at -4. Winston and Gary "GG" Gilbert were a close second at -3.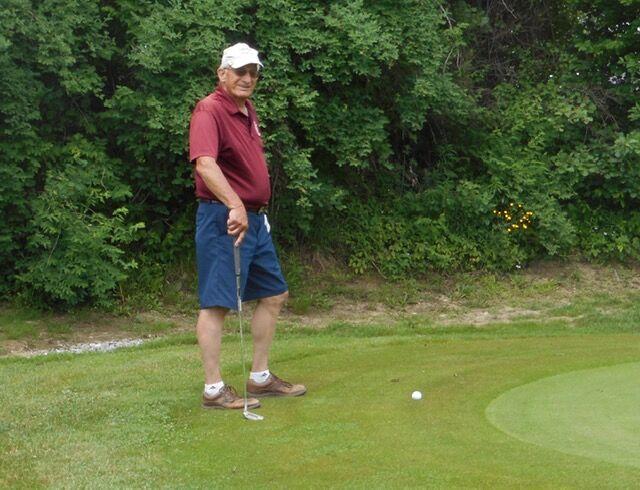 As usual, there were some irregularities in the League. On closest to pin sheet, Aflac (Jim Shepherd) was written "Aflac, pond." Since there is a pond in front of the closest to pin hole,#9, Winston questioned if Aflac went into the pond. Harley, sticking up for his teammate, said, "Well, not with his cart." Since no measurement was given, the money went to Mike "The Hammer" Bessette, who was 9' 3."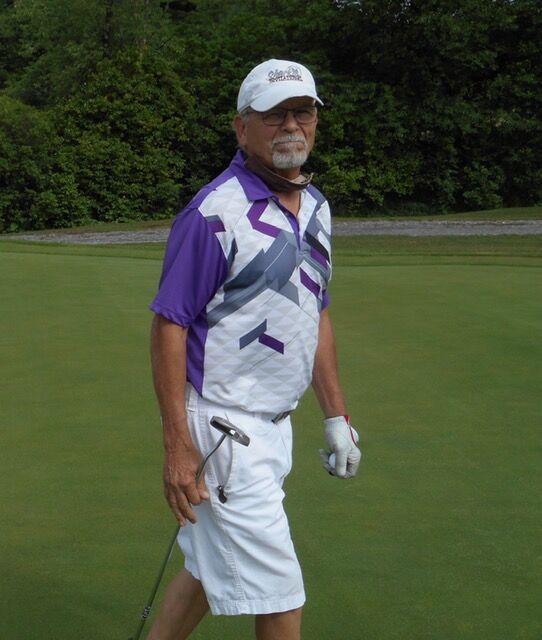 There are tough questions asked of Winston, and many of them he feels he is not qualified to answer. So, stepping in to help is a guy who always has more answers than questions, the one, and only Bob "Bone" Mero. A League member explained that his game was in the toilet, he never made his points, and his scores were well in the triple figures. 'What can I do?' Well, Bone didn't hesitate. He said that a major change was needed, and he suggested that the guy should get a haircut to improve his game. Bone got his hair cut and made his points this week. Ok.
Missed in the skins portion of the news last week was the mention of Gary "Iron Man" Deaette and his eagle on #17. Iron Man, who said woods are for ticks, used the combination of a 7 iron and a 6 iron to accomplish the feat. That may be the first time a 7 iron-6 iron has been used for an eagle.