When should I be tested for COVID-19?Vermont's health department recommends testing for people who have symptoms of COVID-19 or may have come into close contact with an individual testing positive for COVID-19.
The department is also recommending testing for people who have recently been exposed to what the health department considers a "high risk situation" – gatherings including people outside your household with few masks and little social distancing.
Travelers either coming to Vermont or returning to Vermont can likewise receive a test after self-quarantining for seven days. Without a test, Vermont's travel restrictions require travelers to quarantine a full 14 days – the period of time it can take for COVID-19 to develop symptoms.
The health department asks those believing they need a test to consult their primary care providers. Those without a primary care provider can connect with Vermont 211 – by dialing 211 – to connect to care.
Vermonters can also reach out to their nearest federally qualified health center or one of Vermont's free and referral clinics.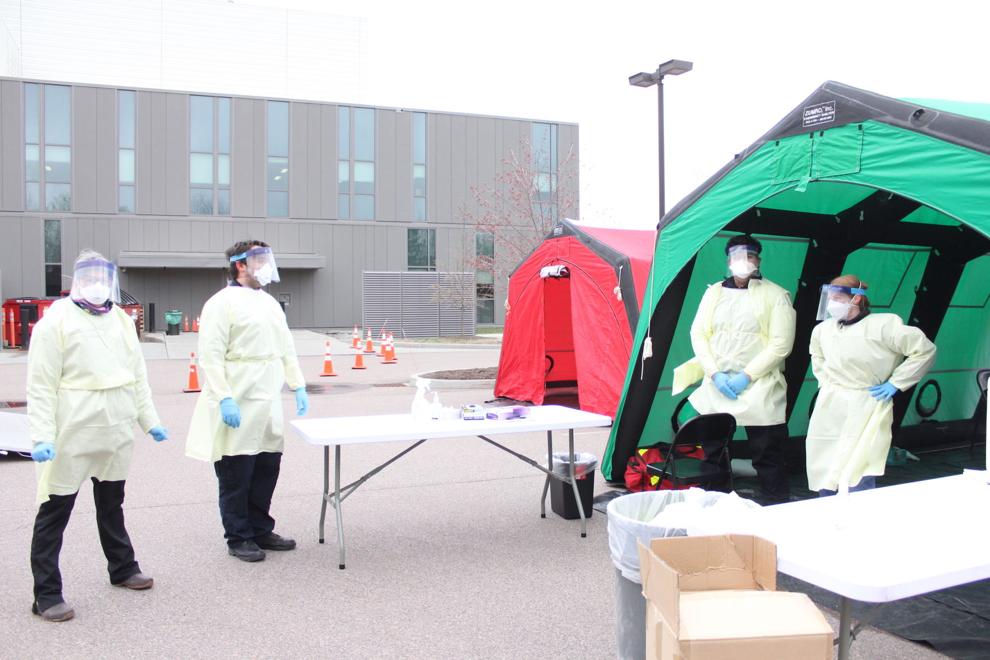 Where can I find a test for COVID-19 in Northwest Vermont?Between Chittenden and Franklin counties, there are several options for testing.
The Vermont health department's testing regimen currently has weekly pop-up sites within St. Albans City in Franklin County and within the cities of Burlington and Winooski in Chittenden County.
To register online and find more information about when a pop-up testing site will be available within those communities, visit the health department's testing hub at https://www.healthvermont.gov/covid-19/testing/where-get-tested.
Testing provided by the state of Vermont is free.
Through a partnership with The University of Vermont Medical Center, several Kinney Drugs stores in Vermont are offering free drive thru testing several days a week.
In Franklin County, the Kinney Drugs near Swanton Road in St. Albans Town offers testing on Mondays and Thursdays.
On certain days of the week, several Kinney Drugs stores in Chittenden County are also offering testing, including:
Essex Junction on Wednesdays;
Burlington on Mondays;
Hinesburg on Fridays; and
Shelburne on Thursdays.
To register for a test at Kinney Drugs, and to find more information about the pharmacies' testing program, visit https://secure.kinneydrugs.com/pharmacy/covid-19/covid-19-testing/.
Some testing opportunities are also available at the Walgreens in Essex Junction and at ClearChoiceMD Urgent Care center in South Burlington.
Will more testing become available?State health officials in Vermont are looking to expand testing options around the state, with the goal of having an available testing site within a 30-minute drive for all Vermonters.
According to state health officials, five new testing sites were planned to be open by the end of this past week. Those sites – located in Burlington, Middlebury, Waterbury, Rutland and Brattleboro – are expected to remain open seven days a week.
Officials have said they hope to have 14 new testing sites ready by the end of November in light of a growing surge in cases of COVID-19 within Vermont.
More information about the availability of testing in Vermont can be found online at https://www.healthvermont.gov/covid-19/testing/where-get-tested.