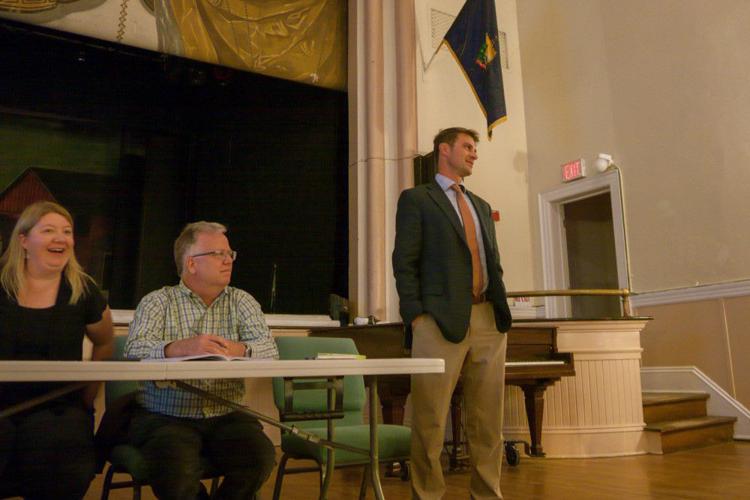 RICHFORD – While there are state and federal tools Richford can to tap into to revitalize, officials told residents Thursday that, if they'd would like to see changes or growth in their town, it's the people of Richford who would have to take charge.
"There has to be somebody to step up," advised U.S. Dept. of Agriculture (USDA)'s Ben Doyle. "Resources to do whatever is needed will line up behind communities that organize."
It was a sentiment shared more than once by a panel of representatives from state, federal and nonprofit development programs invited to Richford Thursday for an economic development forum centered heavily on ongoing issues surrounding Richford's housing market and its redevelopment overall.
Thursday's forum follows at least one other meeting held over housing issues in Richford, where, according to residents, houses sold below a market value, only to be bought up by largely absent landlords who allegedly failed to maintain their properties and rented primarily to a low-income market.
Residents saw these practices as detrimental to Richford economically, where the loss of several major businesses since the late 20th century has helped stagger the town's economic growth and left its historic riverside downtown largely vacant.
According to Eric Collins, Richford's town lister, property values had rebounded from when they originally bottomed out during the 2008 financial crash, with houses now selling at or above their assessed value. It was enough of a change that, according to Collins, state officials had started pushing Richford toward undergoing a reappraisal.
Other residents contended that housing values were still too low in the town, with one resident remarking about a real estate listing they recently saw in a local newspaper citing some property sales still hovering around $50,000.
Conversations were emotional Thursday night, drifting toward comments that accosted some landlords for buying up property and converting them into, in the words of another landlord, "State of Vermont housing." Some, including a prospective business owner and the chair of Richford's selectboard, delved into portrayals of those properties' residents that at least one attendee Thursday night vocally called out as offensive.
"We can't have an us-and-them mentality," replied one Richford landlord, who told the audience she was so upset with some of the things she heard that she debated walking out of Thursday's forum. "I rent to some really good people."
Kevin Wiberg, an advisor from the nonprofit Vermont Community Foundation, discouraged people in the audience from making blanket statements about groups of people in town. "It is very easy to walk down the street and have an opinion without knowing about who they are," he said.
Most agreed, however, that there were issues with distant, absentee landlords who left houses in disrepair. Eric Collins confirmed for Thursday's audience that Richford officials often found code violations during home inspections, with many of those inspections spurred by complaints from the tenants.
Many of the houses in Richford's downtown area, a historic village core stretching north and south from where Route 105 bends into Richford's Main Street and leads north toward Canada, predate 1978, triggering state laws around lead abatement. Others, due to their age, came with maintenance costs that some suggested could be cost prohibitive.
Those were issues state grants and tax credits could help with, according to Vermont Housing and Community Development Commissioner Josh Hanford.
He also advised that a relatively cheap and open housing market wasn't something Richford's residents should necessarily bemoan. "I think this is actually an opportunity to accommodate the development in your downtown," Hanford said. "I don't get the impression that there is a lack of available housing in Richford. In some of the communities we go to, they're dying for more housing."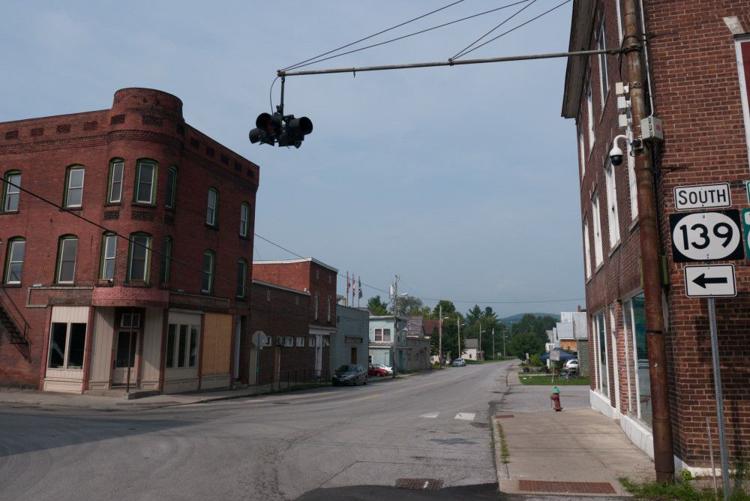 Instead, he and Doyle, USDA's assistant state director for both Vermont and New Hampshire, argued that the town should look more toward bringing new housing markets into Richford rather than intentionally pushing out any particular market. The best situation for any town, they said, was a mixture of markets.
"There needs to be housing affordable for all kinds of incomes," Doyle said, before adding that too much of one kind "can have a negative impact on a community."
According to several speakers from the Thursday forum, there were other housing markets at play in Richford as well. While one attendee noted there were trades workers in town who worked at some of Richford's largest remaining employers, like Kaytec and Blue Seal Feeds, others added there were also teachers and government employees who called the town home.
Beyond that, Hanford noted that he'd met someone from Richford who commuted to Montpelier every day, and Rep. Charen Fegard, D – Berkshire, remarked that, when campaigning for last year's election, she'd met two families who'd bought their first homes in Richford.
The Town of Richford recently began purchasing derelict homes in tax sales and, to date, according to selectboard vice chair Linda Collins, the town purchased a total four such properties in the last two years. Three of those homes were considered blighted and torn down, and a fourth was sold by the town, she told officials.
While issues with housing continued to dominate much of Thursday night's discussion, the conversation drifted toward other strengths Richford could levy should residents decide to start building toward economic revitalization.
The town had wastewater infrastructure and a healthy water supply that many revitalizing towns lack, and officials noted the community had already organized into development groups like the Richford Economic Advancement Corporation.
They also noted that Richford had a certain "beauty" to it and recreation attractions that most agreed could draw people into Richford, including the Missisquoi River, a federally-recognized Wild and Scenic River and arm of the regional Northern Forest Canoe Trail, and the region-wide Missisquoi Valley Rail Trail that terminates just east of Richford's downtown.
"I feel like there's good bones here," Doyle said. "You have the building blocks for doing something really awesome, but it feels like you just need a little kick-start."
Officials also recommended that the town start tapping into its state-designated village center encompassing most of Richford's downtown. State designations offered grant opportunities and tax credits that officials suggested local business owners could tap for restoring some of the vacant storefronts within Richford's downtown.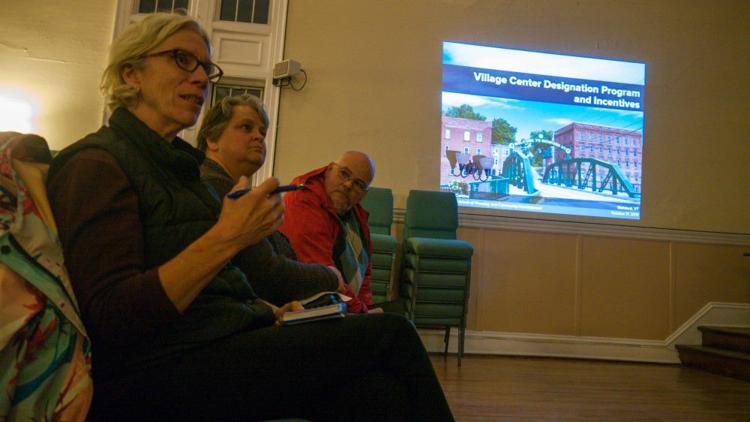 Selectboard chair Andy Derby, for example, said he was interested in expanding a maple-packaging business into one of those vacant River Street structures "to get some lights on" downtown, but feared what bringing the building in line with state building codes would cost him. That village center designation, according to state's Caitlin Corkins, meant Derby could possibly access tax credits for restoring a downtown storefront.
But for any of this to come to fruition, Hanford reiterated that the leadership behind new projects could only come from the community first.
"Someone's got to get an action list for us to help you," he said. "Focus on a couple items, and we'll answer the phone."