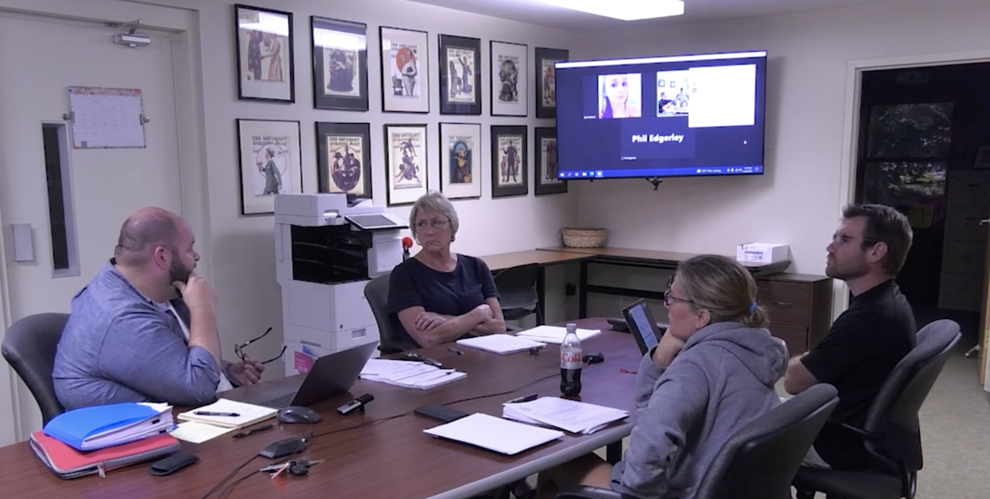 GEORGIA — A recent split with the Franklin County Sheriff's Office on police patrols has led to an opportunity for Georgia residents to consider the future of public safety.
The sheriff's office withdrew from the final year of its contract to patrol the town July 1, leaving Georgia with minimal services for 38 days until the town's Selectboard was able to reach a new agreement.
Now that patrols have resumed, albeit at a lesser capacity, with the Milton Police Department, the Selectboard is seeking to gather opinions from the Georgia community on the amount and type of patrolling residents would like to see.
This will most likely come in the form of a committee the board is drafting up, Chair Scott St. Onge told the Messenger. Georgia residents will soon be seeing flyers and pamphlets popping up at local events, asking interested candidates to reach out if they would like to take part, he said.
Board member Carolyn Branagan first raised the idea at the Selectboard's July 12 meeting, creating a committee to answer a set of questions posed by the board.
Branagan said the board is not dedicated to any specific idea other than the main goal: hearing community feedback on the issue of public safety.
"We're in a surprise position. None of us thought we would be without our sheriff's department, but it worked out that way, and so now we want to try and make the result of this situation as good as it can be for the town," Branagan told the Messenger on Aug. 30. "We need to find out what people see as our needs."
Branagan said this input is necessary as no one on the board has worked in law enforcement before.
"There's a lot of skill out there in Georgia, a lot of well-educated people who have all kinds of experiences," Branagan said. "I know we have law enforcement officers living in town and people who, like me, have lived in town forever and have a good sense of what the community needs. We want input from them."
Board looking for written input
At its most recent meeting, the board decided to make a survey to further gather feedback on what Georgia residents want from their police contract, as well as a flyer for residents to sign up for the committee, St. Onge said.
Branagan and fellow board member Sara Nadeau are working on putting together that draft.
St. Onge said the primary thing for the board right now is finding candidates for the committee, which he envisions to consist of five to seven people.
Although everything right now is very much in the draft stages, the goal is to get the handout out in the public soon so the board can get going on putting the committee together, St. Onge said.
"About a year from now we'd like to have that scope of what we're looking for in a police contract, wrapped up and out to any prospective departments," he said.
Milton patrols started Aug. 1
Georgia is currently being patrolled by the Milton Police Department through a Memorandum of Understanding (MOU) with the town of Milton that began Aug. 1.
The MOU states that the department should provide an average of eight hours of patrolling a week that can fluctuate higher or lower depending on staff availability, with a price of $60 an hour.
The town maintained their contract with the state for emergency services as well as their four-hour a week patrolling contract with the Vermont State Police.
The previous contract with the Franklin County Sheriff's Office was for 40 hours a week, with the town paying $45 an hour for services.