ST. ALBANS — Starting Wednesday, Vermonters age 75 and up will be able to receive the COVID-19 vaccine.
Phase 2 begins as Vermont has registered over 100 new coronavirus cases per day for the third straight week.
In Franklin County, vaccination sites will be located in St. Albans, Swanton and Enosburg and will be staffed by individuals from the Vermont Department of Health (DOH), according to the DOH website.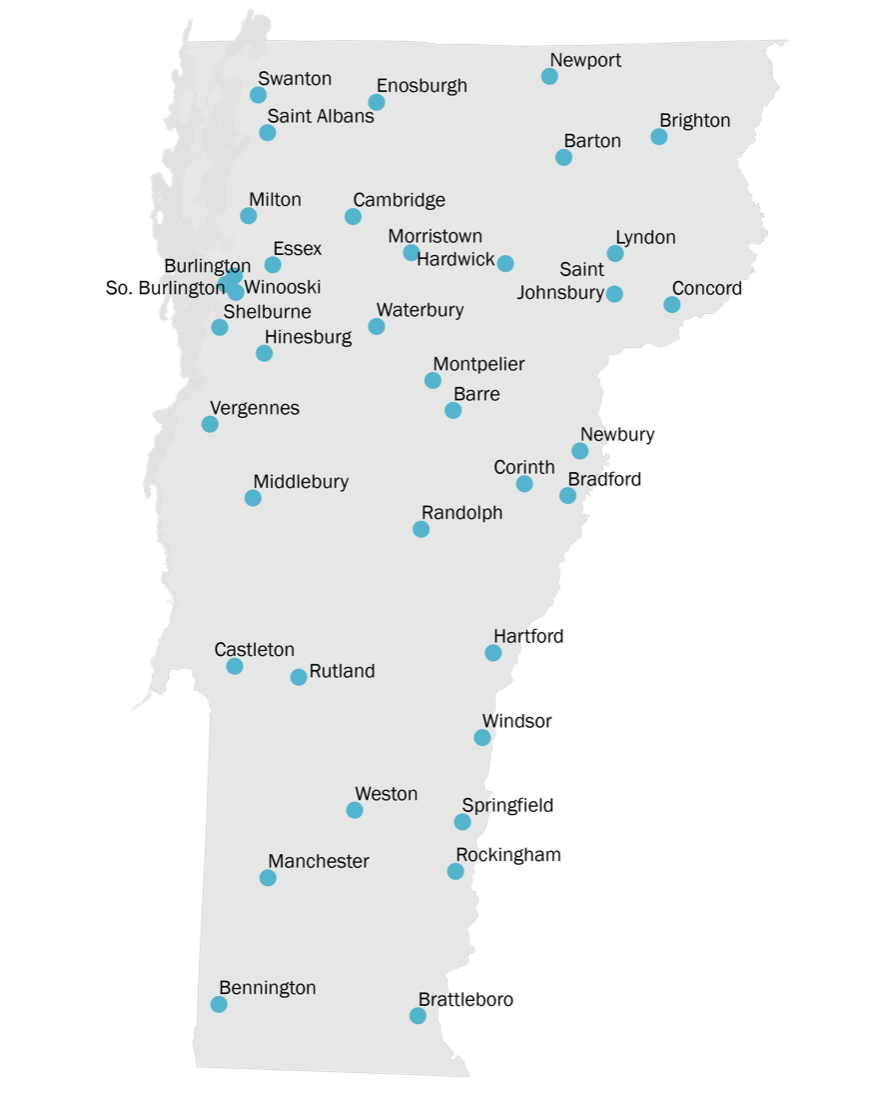 Appointments must be made in advance by registering online or over the phone. Clinics will not accept walk-ins. Health insurance is not required; the vaccine is available for free.
Here are some things to know about scheduling appointments in Franklin County:
Getting the vaccine in St. Albans
St. Albans' vaccination clinic will be located at the Collins Perley Sports and Fitness Center (CPSC). It opens this Thursday, Jan. 28 and will operate every Tuesday and Thursday for the foreseeable future.
Mark Deso, assistant manager at CPSC, said the clinic can accommodate 150 appointments on Thursday. The state's goal is to vaccinate 300 people each subsequent day the clinic is open.
Visitors arriving for their vaccine appointment should enter Collins Perley using the front entrance and proceed to Tennis Court 3, Deso said. The vaccination site will not affect any of the sports center's regularly-scheduled classes or programs.
How it will work
During Phase 2, the DOH is administering the Pfizer and Moderna vaccines, both of which are over 94% effective and require a second shot. Clinic staff will help individuals schedule a second appointment prior to leaving the premises.
Individuals will also be monitored for 15 minutes after receiving the shot. Normal side effects which indicate the body is building a defense against the virus include tiredness, headache, chills, pain or redness at the sight of injection.
At Gov. Phil Scott's press conference Jan. 15, Mike Smith, secretary of the Agency of Human Services, said Vermont is receiving an average of 8,800 doses of the vaccine each week.
There are 49,000 Vermonters in the 75-and-older age group, so if Vermont's dosage allotment does not increase, it is expected to take about six weeks to vaccinate the entire group. Individuals age 70 and over will then follow.
As of Jan. 25, 122 people age 75 and over in Franklin County have already been vaccinated. These individuals most likely live in a long-term care facilities, which were included in phase 1B, or were recently hospitalized.
The role of Northwestern Medical Center
As of now, Northwestern Medical Center will not play a part in administering vaccines at any of Franklin County's sites, Kate Laddison, NMC's public information officer for incident command, stated in a Jan. 25 email to the Messenger.
"At this point, NMC's role in future phases of vaccinations has not been confirmed," she stated. "We are actively working with the Vermont Department of Health and the Vermont Association of Hospitals and Health Systems to determine this, as are other hospitals around the state."
The DOH has stated it hopes to enlist the help of Vermont hospitals by Feb. 1, but the lack of finite details has made it difficult for hospitals like NMC to plan and strategize. This lack of information most likely stems from the inconsistency of the federal government and of state vaccine allotment.
In a statement, Jeff Tieman, CEO of VAHHS, said Vermont hospitals will be prepared to answer the call for help if and when the time comes. He also expressed his concern that vaccinations are not happening fast enough.
"This is truly an exciting time even though challenges remain with limited doses in hand and not nearly enough on the way," Tiernan stated. "We know the phase 2 rollout will be rocky with so many Vermonters eager to be vaccinated. We also know that this work represents the bright light of recovery we all seek."
Some in Phase 1A left without a first dose
Though the state is moving on to Phase 2 this week, there are some individuals in Phase 1A who have yet to be vaccinated.
"At this point, NMC does not have access to enough vaccines for additional first doses in Phase 1A," Laddison stated in a Jan. 25 email. "We are waiting for further direction from the state on when we can proceed."
Phase 1A began Dec. 15, when the first Vermonters were vaccinated at University of Vermont Medical Center. The phase included healthcare providers, EMS personnel and other community healthcare workers.
"At this point, the state is targeting its vaccine supply to Phase 2," Laddison stated. "We hope that increased vaccine supply will allow that decision to be reconsidered in the future."
NMC will use what vaccines it has left to provide the required second doses to those who already received their first.