WASHINGTON, D.C. – Bipartisan legislation introduced by Rep. Peter Welch, D – Vt., last week would more than double federal funding for programs supporting the development of recreational trails, Welch's office announced Thursday.
According to a statement from Welch's office, the Recreational Trails Full Funding Act would commit an increased amount of annual funding gleaned from gas taxes on recreational vehicles like all-terrain vehicles (ATVs) and snowmobiles to the federal Recreational Trails Program.
In a statement, Welch said the program would help expand trail development and maintenance in Vermont, which taps its trail network as a tourism draw and amenity for locals.
"Vermont has unparalleled natural beauty that provides Vermonters and tourists alike year-round opportunities to enjoy the great outdoors," said Welch. "Boosting federal funding for this important program will ensure that Vermonters will experience the joy of hiking and exploring our scenic trails for many years to come."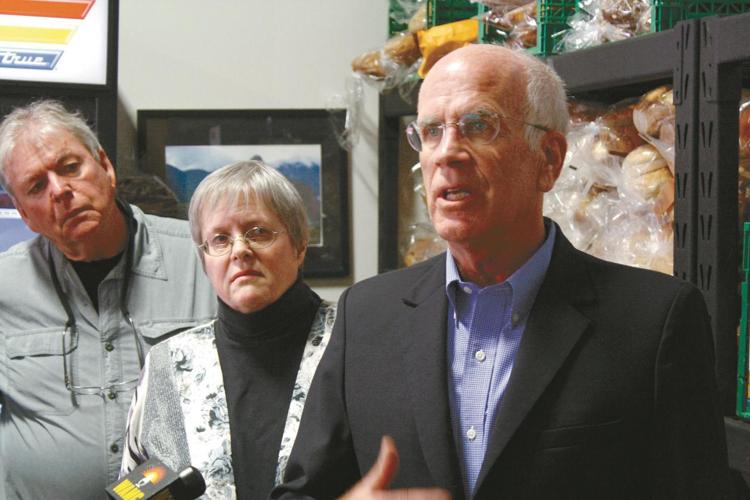 Under the Recreational Trails Full Funding Act of 2020, annual funding for the Recreational Trails Program would be swelled from $84 million to $250 million or more, depending on what the Federal Highway Administration estimates is earned annually through recreational gas taxes.
According to Welch's office, the bill would also take steps to increase transparency for programs funded through the federal Recreational Trails Program.
The bill would preserve the current formula for distributing Recreational Trails Program funding, which guarantees half of all funds offered under the Recreational Trails Program are distributed equally among all states.
Established in 1991, the Recreational Trails Program had been leveraged to support outdoor recreational trails used for everything from hiking and bicycling to skiing, snowmobiling and ATVs.
According to Welch's office, Vermont received $1,028,010 in funding from the Recreational Trails Program.
In total, according to the Federal Highway Administration, Vermont has received more than $15 million from the program since its establishment in 1991.
According to a Federal Highway Administration database, almost $500,000 in Recreational Trails Program funding have been used to develop and maintain trails within Franklin County, including the countywide Missisquoi Valley Rail Trail and the Northern Forest Canoe Trail.