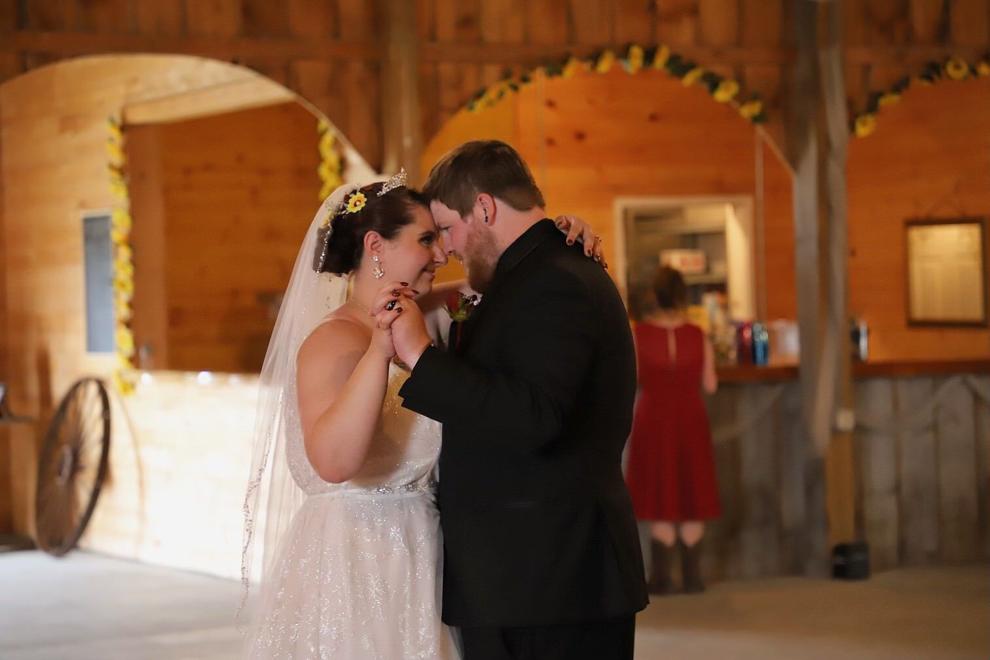 Oliver Bard and Kaityln Germain were married on July 17 by Thelma Remillard-Hunt in Swanton, Vermont. 
They are both employed at Barry Callebaut, a chocolate manufacturing and processing company. 
Cheyanna Germain was the Maid of Honor and Josh Remilard-Hunt was the Best Man. Nataliegh Kelley was the Flower Girl and Theodore Beauregard was the Ring Bearer.
Music for the ceremony and reception was provided by Green Mountain Sound. The couple now live in Fairfield, VT