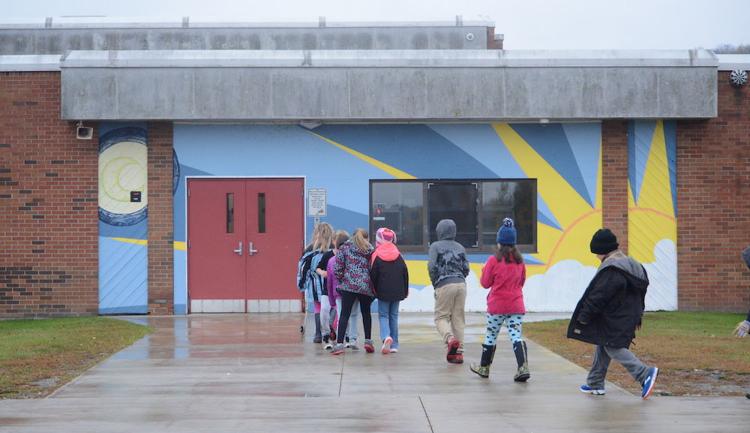 MONTPELIER – A coming executive order from Gov. Phil Scott will mandate a delay to the start of the school year to the second week of September to allow schools more time to prepare their reopenings.
Announced by the administration Monday, Scott's coming order would delay the first day of school to Sept. 8 statewide to buy school districts another two weeks for making final preparations for their respective reopening models decided by districts locally.
"We want schools to take the time to get this right so students can hit the ground running," Scott said during his administration's Tuesday press conference. "This will give schools one to two additional weeks to work with staff and test the systems they've built to fine tune them if needed."
Scott also said the administration would be working with Vermont's legislature in order to change requirements for Vermont's annual school calendar "to give districts greater flexibility."
Public health officials and experts have argued Vermont is uniquely capable of reopening schools during a nationwide surge of COVID-19, with the state's health commissioner, Dr. Mark Levine, declaring that Vermont "essentially looks more like Europe than the rest of the United States."
According to Levine, health officials in Vermont agreed reopening schools would be possible in Vermont and also encouraged, due to the impact remote learning had had on students following schools' abrupt closure in early March in response to the first cases of COVID-19 being reported in Vermont.
According to Dr. Rebecca Bell, the president of the American Association of Pediatrics' Vermont chapter who presented during Scott's Tuesday conference, the loss of in-person learning and the socialization and emotional impacts of school closures had left many students feeling "untethered."
"They're not doing okay," Bell said. "The loss of structure and routine and consistent adult presence and social and emotional connection has been really upending."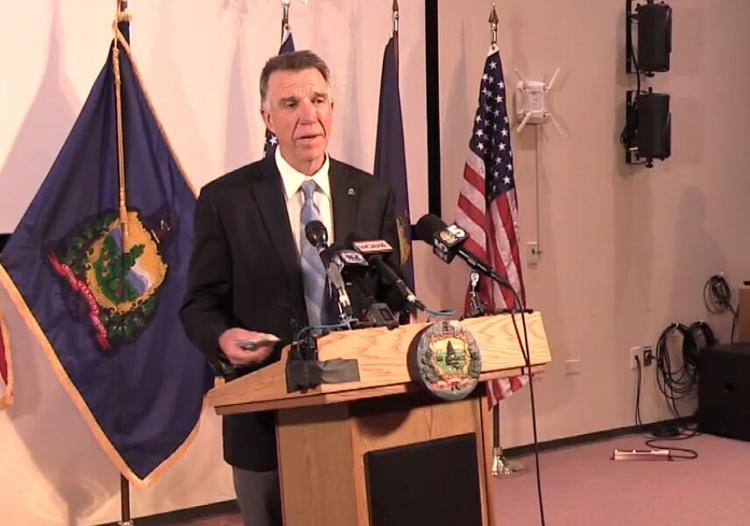 COVID-19's spread in Vermont remains relatively quiet despite the administration's gradual lifting of pandemic restrictions, with only a few additional cases reported each day after officials reported the disease's spread having peaked in the Green Mountain State sometime in April.
As of Tuesday afternoon, more than 1,400 cases have been reported in total in Vermont since the disease, a highly contagious respiratory disease that can at times be fatal, in March.
Vermont hasn't reported a death due to complications of COVID-19 in more than a month.
The state's experience with COVID-19 contrasts strongly with the rest of the U.S., however, where a surging number of cases and COVID-19 related deaths have been traced back to rushed economic reopenings in much of the country's southern and westernmost states.
Levine, speaking Tuesday, noted how different those states' experiences – and the resulting conversations around school – were from Vermont's.
"If we were in Arizona, Texas, Florida or countless other states, we would not be having this conversation," Levine said. "We would likely be planning a fully-remote school year."
Still, officials asserted Vermont would be safe enough to move forward with reopening schools, citing reports from other parts of the world where schools had reopened that showed schools weren't contributing to outbreaks of COVID-19 and that children were less likely to spread the disease to others.
Officials have also pointed toward Vermont's current experience with reopened summer camps and child care centers as evidence that schools could likewise be reopened safely so long as certain public health guidelines were followed.
Vermont's plans to reopen schools, meanwhile, have drawn fire from members of the education community due to state officials' deferring to local administrations to devise individual schools' reopening during the pandemic, as well as over concerns for teacher safety during the pandemic.
An open letter signed by the Harwood Unified Union School District's superintendent Brigid Nease recently went viral after lambasting Agency of Education for ultimately leaving reopening plans to individual school districts despite the higher-level challenges that came with the pandemic.
"In most places, I think we are going to try to reopen school, and I think we will fail in ways that may have permanent, unrecoverable repercussions for our students, school systems and community," she wrote in a now widely shared letter.
In her letter, Nease said her district was seeing staff resign and file for leave due to health reasons and in order to care for their own children now expected to be learning from home for at least a few days every week under many schools' preferred "hybrid model."
Amid an already well-known staffing shortage for services like bussing and custodial work and for schools' support services, Nease argued the reopening pushed for by state officials would likely be unsustainable and ultimately unsolvable by local officials alone.
"This is a significant statewide problem in need of a significant statewide solution made by those that have the authority to do so, at the top of the food chain," Nease wrote, "not individual community administrators and local school boards."
In response, state officials stressed Tuesday that deferring to local school districts was necessary in order to allow districts "flexibility" as they respond to different needs from local communities amid the backdrop of an ongoing pandemic.
"We cannot direct specific implementation solutions from a state level since we cannot anticipate all of these local factors," Vermont Education Secretary Dan French said. "We can, however, trust in the professional expertise of our educators to do what is best for all of our students."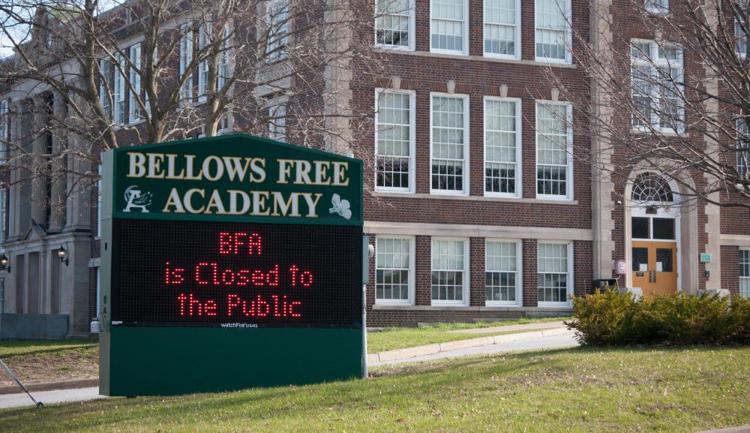 Locally in Northwest Vermont, school districts in Chittenden, Franklin and Grand Isle counties have all settled on a similar reopening strategy that would see kids in a socially distanced classroom two days every week before working from home during the rest of the week.
Most schools with plans announced have said they would function under a similar hybrid model, though, according to state officials, some districts in Vermont have opted for fully reopening to in-person education with public health measures in place.
French, himself a former teacher and administrator, said Tuesday he understood the concerns raised by Nease in her open letter.
"I know that school district operations are fragile from a logistical standpoint and highly dependent on human labor," French said. "Despite all of our best plans, schools or certain grades in schools might have to close for lack of staff, such as teachers, bus drivers or paraeducators."
According to French, federal COVID-19-related relief funding would be available to schools needing the financial support for reopening. Scott also suggested a volunteer program akin to the Vermont Reserve Medical Corps could be raised to possibly support short-staffed schools.
"We contemplated – with our medical reserves – asking people who were willing to step up if there was a need," Scott said Tuesday. "We may have to resort to something like that, but I certainly hope not."
In a statement following Tuesday's announcement, the Vermont – National Education Association, the state's teachers' union that's previously sparred with the administration over reopening plans, heralded Scott's delaying of the school year as "a good first step for safety."
"With today's order, the governor has paved the way for an orderly, phased-in approach to reopening our schools," the union's president, Don Tinney, wrote in a statement.
A survey sent to Vermont superintendents had similarly returned with results largely favoring a delay in reopening schools, according to the Scott administration.
Scott is expecting to issue a formal order delaying the start of Vermont's school year later this week.