BURLINGTON — With representatives from the Missisquoi, Elnu and Nulhegan bands, the Vermont Abenaki hosted a small press conference on May 16 in Burlington.
The goal of the meeting was to "collectively share [Abenaki] historical and contemporary stories with the Vermont media," according to an invitation distributed to Vermont press groups including the Messenger, VTDigger and NBC5.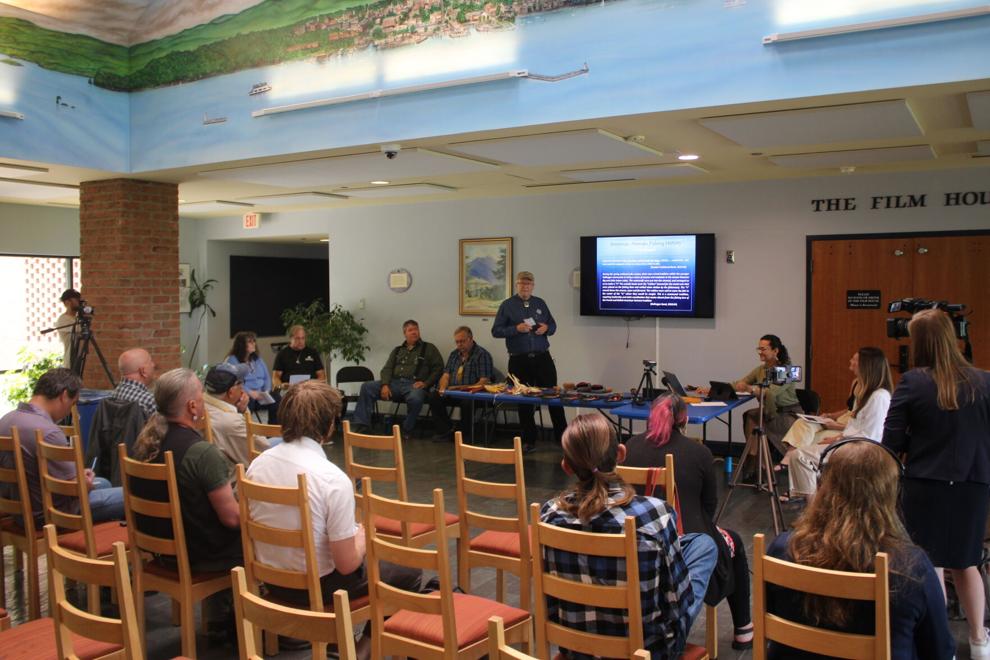 Rich Holschuh, chair of the Vermont Commission on Native American Affairs, said the groups wanted to provide historical context to the media in a non-political environment. He's referring to recent problems between the Vermont Abenaki and tribes like the Odanak, a Canadian Indigenous group that has said the Vermont groups cannot prove they are Abenaki.
"We're trying to prove that this is who we are, and that we're still here without being political," said Chris LaFrance, an Abenaki of Missisquoi citizen.
At the press conference, speakers lectured about traditional Abenaki art, farming and fishing techniques, and their family histories to preserve  their traditions.
LaFrance spoke about quietly learning about his family's culture, as his parents were afraid of the social repercussions of being too vocally Indigenous.
"My uncle told us terrible stories about he and his brothers being bullied in the 1950s at the old Highgate Springs school for being Abenaki," LaFrance said. "So I understand wanting to get rid of an Indian identity, baskets and tools."
LaFrance's presentation included clippings from Vermont publications mentioning Indigenous basketmakers, including one from the Messenger from 1874 that read "Last Saturday, Josh Spooner saw a man in the woods who proved to be an old Indian quietly pursuing his application of making baskets." 
LaFrance said that these accounts, along with spoken-word stories and family traditions, show that the local Abenaki groups have been in Vermont continuously.
"I first learned about my family's basketmaking connection through my dad's brother," LaFrance said. "There are many written mentions of local Vermont basketmaking traditions."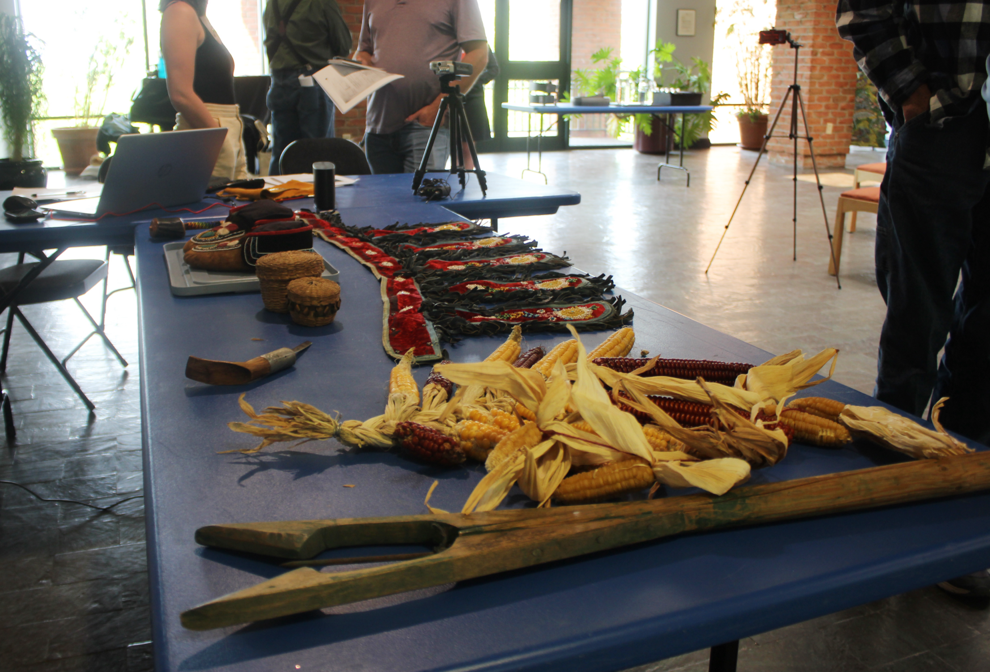 Swanton local Fred Wiseman, an Abenaki of Missisquoi citizen, spoke about his traditions fishing on the Missisquoi River and on the ponds of Highgate, and the Indigenous techniques that his family used.
"There's a lot of written material on the history of [Abenaki] fishing in Vermont," Wiseman said. 
Wiseman told attendees about local Abenaki traditional fishing methods like fish drives to corral and catch walleye, or the tradition of putting a caught fish's eye under the fisherman's tongue while ice fishing to use as bait later.
"It seems to be almost a perfect distinguisher, when you go out on the ice fishing fields," Wiseman said. "You ask 'do you do fish eyes?'"
He said local Abenaki will respond with a resounding "oh yeah!" while non-Indigenous fishermen will recoil at the idea of putting a raw fish's eye in their mouth. 
Other lectures included a talk about gardening traditions and native crop uses, like using suckerfish taken from the Missisquoi River as fertilizer, and a display of beadwork clothing and art. 
Presenters agreed that they would be interested in putting together a larger presentation to educate and connect with more people, but none are in the works quite yet.
"I think there might be another version of this, on a more public scale," Holschuh said.