COVID-19 will remain front and center
As 2020 gives way to 2021, the first vaccinations continue to be delivered in Vermont, placing the end of the pandemic somewhere in sight.
In the meantime, however, COVID-19 will likely continue to dominate day-to-day life in Franklin County and across the Green Mountain State, as social distancing and mask wearing remains the norm while vaccines are gradually doled out.
The impacts of the pandemic will likely continue to be far reaching, as well, touching on everything from education to business and recreation, to families' ability to stay afloat.
Local governments will likely find themselves pressed to control spending, especially as COVID-19's impact on local schools could spike education budgets come March, and the loss of tourism and financial tolls will continue battering Vermont businesses.
For many in Vermont, the pandemic will likely continue to deepen economic struggles. Food insecurity continues to be an issue among families who might have never had to think about using food shelves, and unemployment recently climbed again amid a recent surge of COVID-19 cases.
The pandemic's human toll will likely continue to be palpable, as well. By the end of 2020, at least 25 locals had died due to complications of COVID-19.
With COVID-19 still circulating within the Franklin County community — Vermont's health department suggests there may be 117 active cases locally as of Thursday morning — and with vaccinations only gradually being administered, it will likely be some time before COVID-19 is put behind us for good.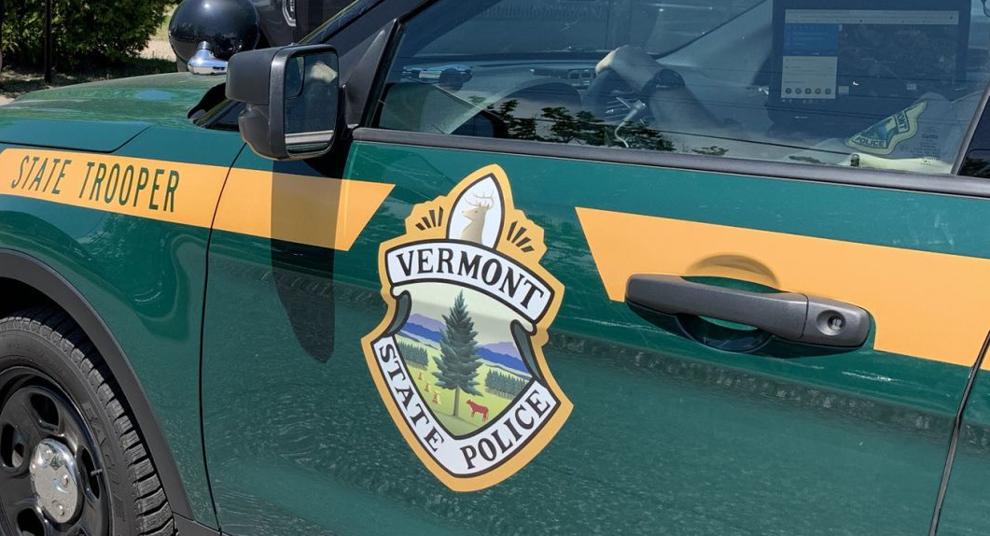 Police conversations to continue
As a series of past incidents continue to prompt reforms in St. Albans City's police department and as national events surrounding policing and racism influence politics locally, conversations around policing will likely continue.
Locally, focus has fallen on the St. Albans Police Department (SAPD), where, according to the department's new chief, policy-level reforms continue to be mulled and new community-level initiatives, like partnerships with the Phoenix House, continue to be planned.
Both St. Albans City and St. Albans Town will see police advisory commissions meeting to offer some form of a bridge between police departments and their respective communities, and, in Richford, a new state police initiative is centering Richford's public within a conversation around local policing needs.
Meanwhile, an advisory group was recently designated in the Maple Run Unified School District to review the district's school resource officer program, a conversation happening nationally as school districts weigh the pros and cons of an initiative appearing to have plenty of both.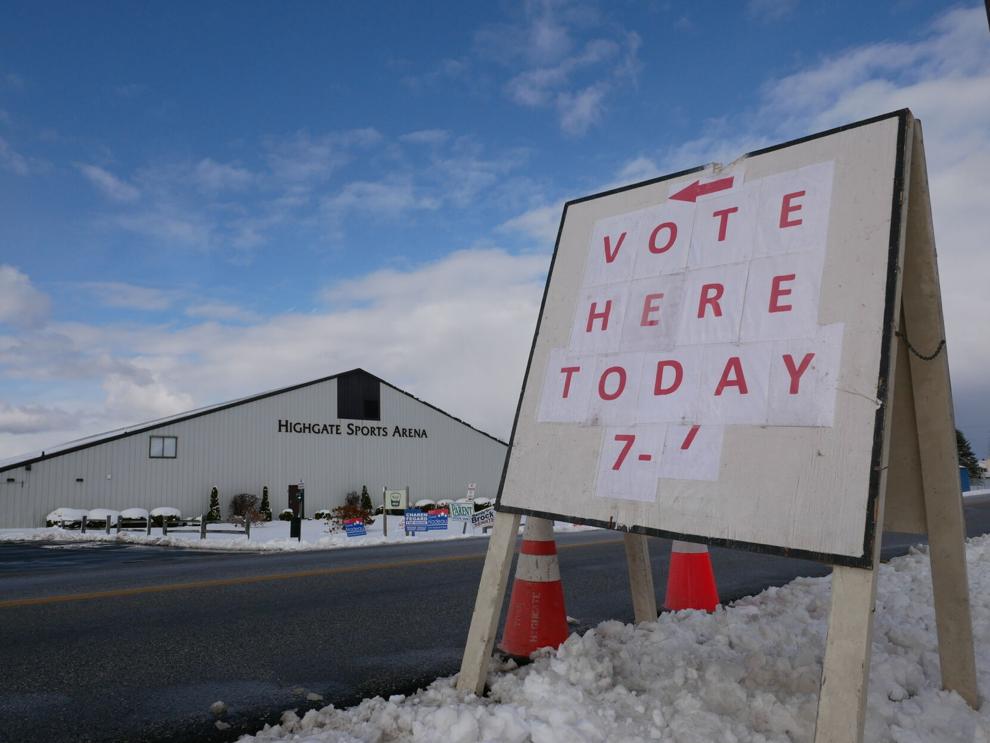 An atypical Town Meeting Day taking shape
The holiday season has barely come and gone, but local officials have already dropped hints of what voters can expect for March's municipal elections.
For starters, Town Meeting Day will look very different for many communities this year as floor meetings still held by many Vermont towns transition to Australian ballots in light of the ongoing pandemic.
Within Franklin County, several communities where Town Meeting Day is a long-standing tradition — like Franklin and Highgate — have already agreed to move toward balloted voting this year as COVID-19 makes in-person meetings a public health hazard.
In some communities, voters might already have a good idea about what they might see on their upcoming ballots.
Within St. Albans City, officials have already once again floated the prospect of bringing a municipal pool before voters after a previous proposal was sunk by voters in St. Albans Town in early 2020. A bond for improvements to Kingman Street has also been discussed, with the first hearing scheduled in January.
Town officials in St. Albans, meanwhile, are pressing ahead on a plan to have a new town hall built within St. Albans Bay after voters approved both the requisite engineering work and land purchase needed for the new town hall project to be ready for voters in 2021.
The first selectboard races have also started metastasizing in St. Albans Town. In a joint statement released in October, selectperson Stan Dukas announced he would not run for reelection, instead endorsing newcomer Bryan DesLauriers for the board.
The board's chair, Brendan Deso, meanwhile, announced his own intentions to seek reelection and, in the same statement as Dukas, likewise endorsed DesLauriers' campaign for a spot on the board.
A reignited dairy crisis continues
Both an economic and cultural backbone in much of Franklin County, dairy farmers had a rough year in 2020. After years of low milk prices throttling the industry, the restaurant and school closures following the pandemic only deepened an ongoing crisis for dairy farmers.
According to Vermont's Agency of Agriculture, dozens of farms closed in Vermont in 2020 as the loss of markets exasperated ongoing economic pressures.
The latest U.S. Dept. of Agriculture numbers show milk prices have climbed within the Northeast Marketing Area after the pandemic's first shocks this spring, but prices appear to remain below what the average hundredweight of milk costs to produce for most farms in Vermont.
"As we close out 2020, we hope for better times," Vermont's agriculture secretary, Anson Tebbetts, wrote in a recent opinion piece, later adding, "We know we need to increase the capacity to process more local meat, and we are focused on improving the dairy economy."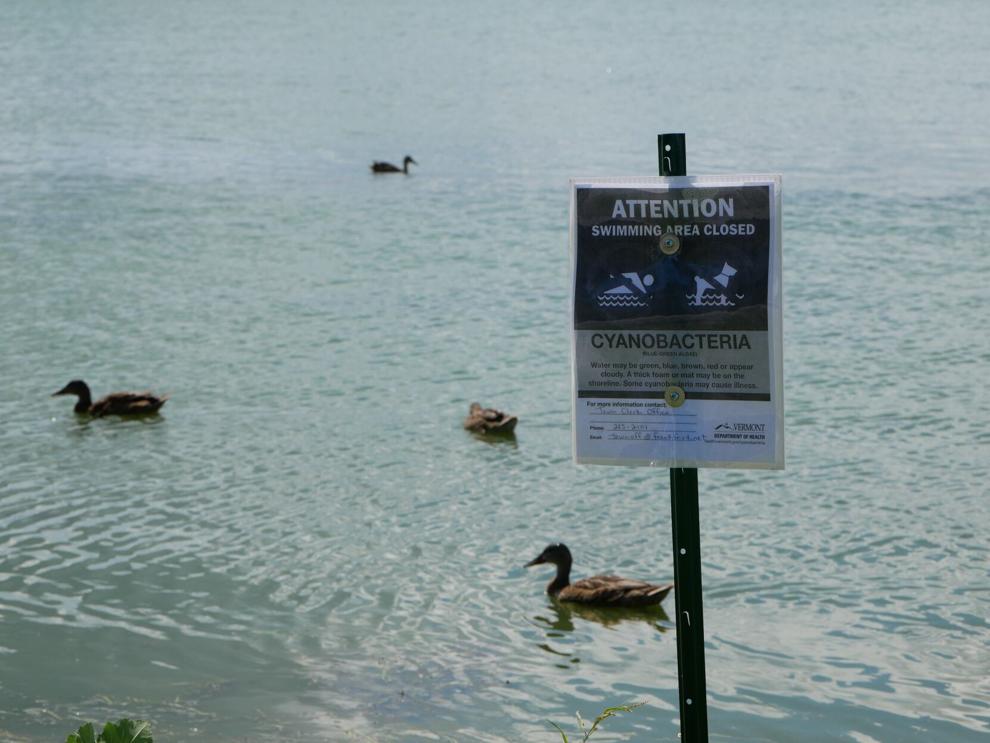 Clean water and climate change
After the fanfare of 2019's clean water law guaranteeing millions of dollars for water quality projects, Vermont's clean water issues were sidelined somewhat as COVID-19 understandably took center stage for policy makers.
Still, as blooms of cyanobacteria — or "blue-green algae" — continued to curdle in Vermont's waterways in 2020, the issues around clean water in Vermont are far from solved.
Vermont officials are continuing to track the effects of an aeration system now bubbling beneath Lake Carmi, with early data showing the bubblers may have at least somewhat lessened blue-green algae blooms dotting Vermont's only certified "lake in crisis."
Meanwhile, an Army Corps of Engineers study into St. Albans Bay's latent phosphorus continues, with the hopes of providing the first hints of how to address the decades' worth of bacterial bloom-feeding phosphorus now lying at the bottom of the bay.
While environmental activists scored a major win in 2020 with the passage of the controversial Global Warming Solutions Act, attention will likely continue to fall on addressing Vermont's shares of carbon emissions in 2021 as the state continues to see well-documented impacts of climate change locally.
According to the National Oceanic and Atmospheric Administration, 2020 is on track to have been among the hottest years on record.
Schools to wrestle with pandemic's impacts
Schools were asked to close in-person learning virtually overnight as the Green Mountain State began reporting its first cases of COVID-19, bringing a wave of challenges to the education world.
Most students met with their teachers and classmates online and learned from home, a step that immediately posed a challenge for students living in Vermont's more rural corridors left underserved by internet providers.
The remoteness also made accessing educational supports a challenge and, according to pediatricians, the isolation and lack of structure that came with home learning was affecting children across the state.
"They're not doing okay," the American Association of Pediatrics' Rebecca Bell told Vermont's press in July. "The loss of structure and routine and consistent adult presence and social and emotional connection has been really upending."
According to an Agency of Education spokesperson, state officials have held off on calling for uniform assessments for Vermont's schools "to allow schools to stay focused on social-emotional wellbeing of students, instruction, and student and staff health and safety."
However, the spokesperson wrote in an email to the Messenger, "from an instructional perspective, we expect that schools will report maintenance, gains and losses when it comes to learning."
While surveys seemed to show some success with remote learning, "we also know that providing needed supports to students has sometimes been incredibly challenging, and that access to learning and making sure students are engaged and even able to access instruction has not been uniform," he said.
County revitalization moves forward
Despite the pandemic, Franklin County's communities remain in the throes of major revitalization and municipal projects.
Within St. Albans City, construction on the Congress and Main redevelopment and its nearby Maiden Lane apartments are entering their final stages, while voters' approval of improvements to the former Fonda site in March mean St. Albans City's revitalization continues apace.
Officials hope to add to that roster this upcoming Town Meeting Day, as the city council hears from a possible municipal pool proposal and streetscaping for Kingman Street.
St. Albans Town, meanwhile, continues to eye a new town hall while, in nearby Georgia, town officials are aiming to break ground this spring on a new town garage.
In Swanton, officials are continuing to study redesigning its troubled intersection on Merchants Row while village officials set a tentative September teardown date for the dilapidated Riviere Hotel, preparing the property for future redevelopment.
Enosburg Falls' Vital Village project seems set to continue marching into 2021, and facelifts for several local landmarks seem set to continue well into the new year thanks to local volunteers.
In Highgate, local officials appear to have prioritized stabilizing the Missisquoi River-adjacent Machia Road for the time being, but major redevelopment projects within the village's core and near the airport continue to be mulled by locals and officials in the Franklin County town