ST. ALBANS — Following reports on Thursday that as many as 15,000 U.S. Citizenship and Immigration Services (USCIS) employees could be furloughed, USCIS has confirmed 13,400 workers will be furloughed nationwide, but said those furloughs will not begin until Aug. 3.
"We previously anticipated the furlough to begin on July 20, but we have received additional revenue and have identified cost savings to extend the potential furlough date to Aug. 3 in the event Congress does not provide emergency funding," a USCIS spokesperson said. "We continue to work with Congress to provide the necessary funding to avert this unfortunate consequence."
Previous reports had indicated furlough notices could go out as soon as this week.
USCIS has said it will be seeking $1.2 billion from Congress to bolster its funding over a two-year period. The agency is usually self-funding with its work paid for from the fees paid by those seeking visas, green cards and citizenship. It is also asking Congress to raise those fees by 10 percent.
"Due to the COVID-19 pandemic, USCIS has seen a dramatic decrease in revenue and is seeking a one-time emergency request for funding to ensure we can carry out our mission of administering our nation's lawful immigration system, safeguarding its integrity, and protecting the American people. Importantly, this funding proposal protects American taxpayers by not adding to the deficit and requiring USCIS to pay the money back to the U.S. Treasury," the spokesperson said.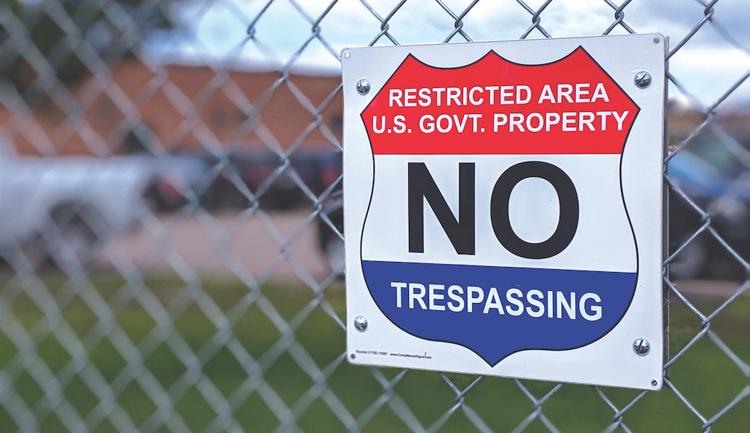 USCIS expects that at the end of the current fiscal year in September, revenues will be 61 percent below last year. Without Congressional intervention the agency is expected to exhaust its funding this summer.
David Carle, spokesperson for Sen. Patrick Leahy, D — Vt., previously told the Messenger the senator is pushing to have funding for USCIS included in Congress's next COVID-19 relief bill.
USCIS employs 1,700 Vermonters, mostly at the Vermont Service Center located in St. Albans and Essex.
Hundreds of workers also work for contractors at the service center, setting up files and handling the mail room operations.
When asked about the impact of the layoffs locally, on both direct employees and contract workers, the USCIS spokesperson said no further information was available.
Furlough notices will begin to go out on July 2.
Between 2016 and 2019, the agency increased the number of employees by 19 percent, increasing the level of scrutiny applied to applications.
At the same time, the Trump administration asked for increases in fees.
Rather than a flat increase across the board, the Trump administration sought to add a fee for those seeking asylum, which previously did not exist, and to also charge asylum seekers for work permits.
Under the administration's proposal, the fee to become a naturalized citizen would have increased by 60 percent from $725 to $1,170.
Those fee increases have not been approved by Congress.