Many of you will remember Dr. Samuel W. Howard, a local pediatrician, in the "mature photo" of him shown here, but how many of you would be able to recognize him as the young Naval Lieutenant Commander from 1942-1946?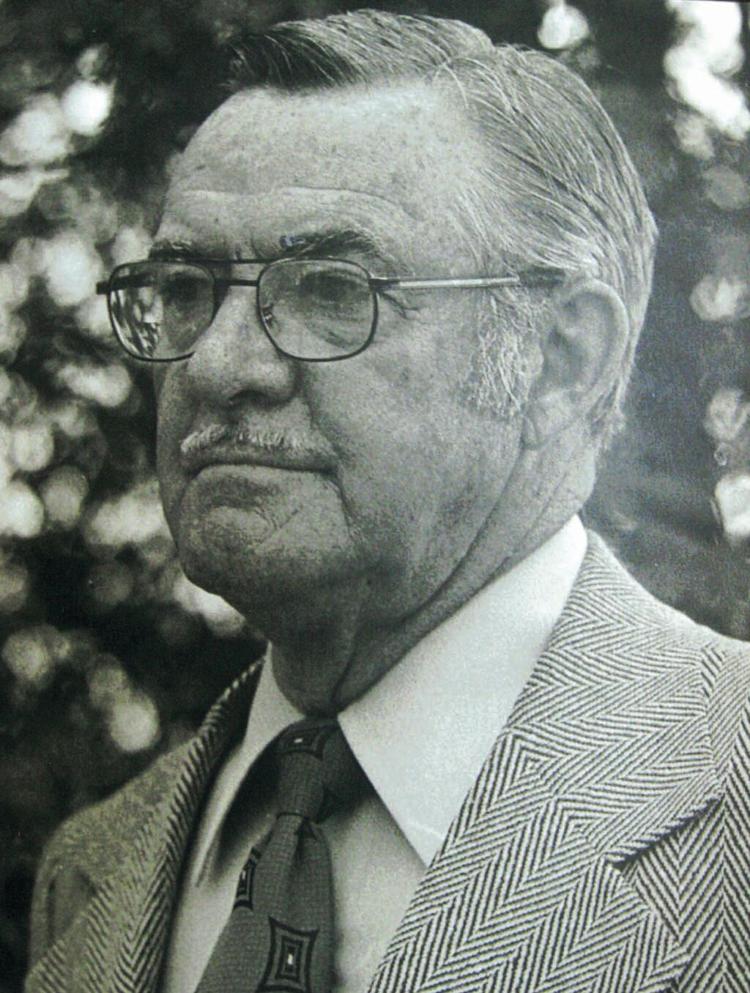 Dr. Howard was born in Poultney, Vt., on Nov. 8, 1905, and died on March 17, 1978. He started his practice in St. Albans in 1932 and saw patients up until the week of his death. The children loved him. He always had a stash of lollipops and later sugarless gum in a drawer; and the children knew exactly what drawer it was. He was on-call 24/7.
Dr. Howard also loved fishing, and in the summer months he would take a little time off to enjoy a bit of relaxation. Photography was another hobby he enjoyed, and he would take photos of all his young patients. Mothers were always given duplicates. Three generations of children had their pictures taken, and his photos received many compliments because the children looked natural…not posed.
Dr. Howard was the St. Albans Elementary School physician for 29 years and was involved with many medical societies.
In 1974, he was honored for serving the community for 41 years. Mayor Mervin Kaye read the official proclamation, declaring Friday, Jan. 25, 1974, as the day set aside to honor Dr. Samuel Howard.
Dr. Howard was married to Madeline Howard and had three sons: S. Gregory, David C. and Michael Howard.
If you have any photos or history you would like to share with the museum, we can be reached at stamuseum.org or 527-7933.
Save the Date:
Serving St. Albans
November 12 — 7:00 p.m. — 8:00 p.m. FREE
Join Alex Lehning, Executive Director of the Saint Albans Museum for a digital history presentation. Explore the stories of local residents and their service during WWI & WWII…through their own words (letters, diaries, newspaper accounts, etc.).