At the time of this picture, the Open Hearth Restaurant, located on Route 7 just north of St. Albans City, was owned by Albert Rusterholz.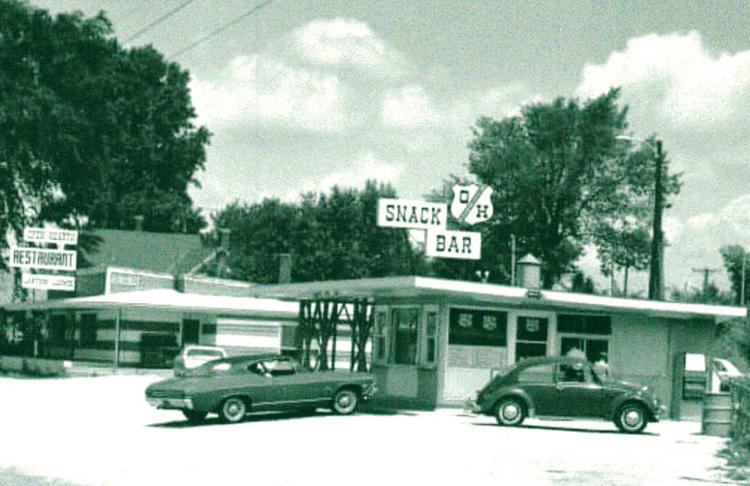 Mr. Rusterholz sold the restaurant and snack bar to Nicholas and Christine Scangas in 1967, shortly after their arrival in St. Albans.
The Scangas family became well known for their excellent food and fine service. They operated the restaurant until their retirement in 1991. Their Thanksgiving menu for 1969 attests to their varied and complete menu offerings. It was not unusual for Nick to come out among the patrons to inquire about their dining experience. The Business and Professional Women (BPW) enjoyed dinner there before their monthly meeting for several years, and the attendees would always comment on the abundance of delicious food.
The snack bar was a favorite of area teens, where pre-Al's fries and thick milkshakes were available well into the evening.
Both the restaurant and the snack bar have changed hands several times since 1991. Maple City Diner is currently on the site of the restaurant.
Please contact the Saint Albans Museum at 527-7933 to share more information about the restaurant's history.