This image was recently shared on Facebook and has been identified as the office of the St. Albans Gas Light Company at 46 Kingman Street. There is record of a January 6, 1913, annual meeting there warned by H.L. Fowler, Secretary. It was later known as the Vermont Lighting Company.
The gas manufacturing plant was at 38-40 Maple Street from 1870 to 1953. In 1971, this property was subdivided for homes. It was later the site of the Colony Square Apartments.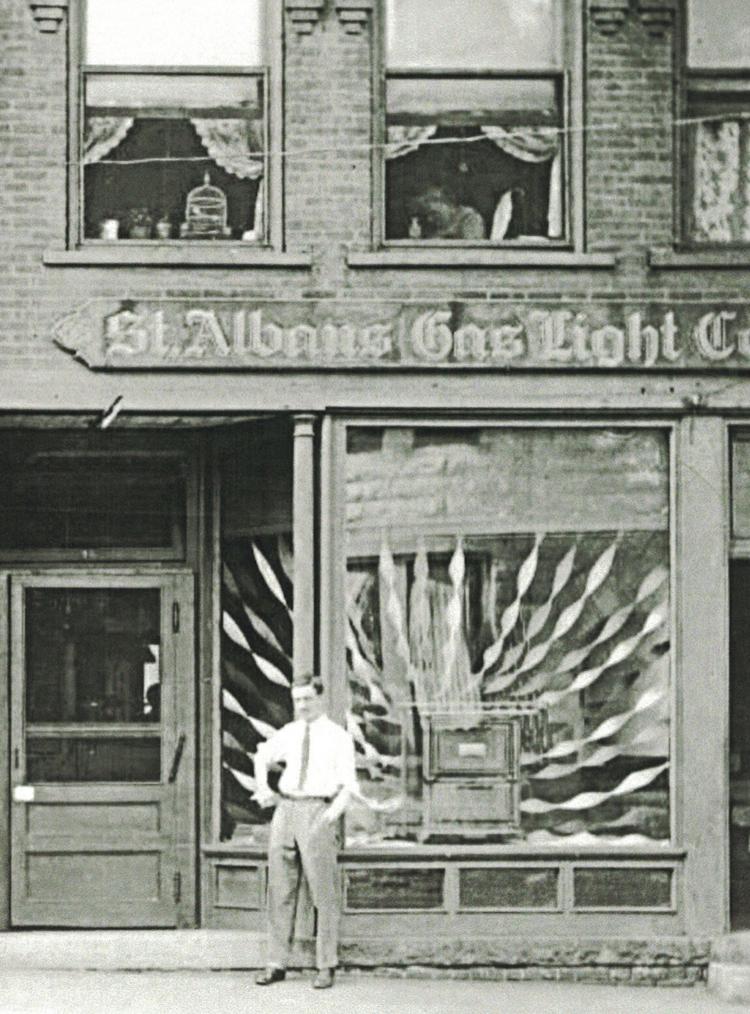 Notice the lady in the second-floor window and the bird cage in the window on the left. Can you help identify her as well as the gentleman on the street?
Please share what you know about this business and the people pictured with the museum at 802.527.7933 or PO Box 722, St. Albans, VT 05478.