MILTON — Ospreys, a species once endangered in Vermont but now flourishing, have hatched and fledged young for the 23rd straight year on a manmade platform on the southern side of Lake Arrowhead in Milton.
The platform, initially installed at the behest of area resident Meeri Zetterstrom and replaced twice since due to rot and decay, is now home to two adult ospreys — one fledgling and a sibling still unsure about the whole idea of flight. It is also expected to fledge any day now; its sibling having fledged on Friday.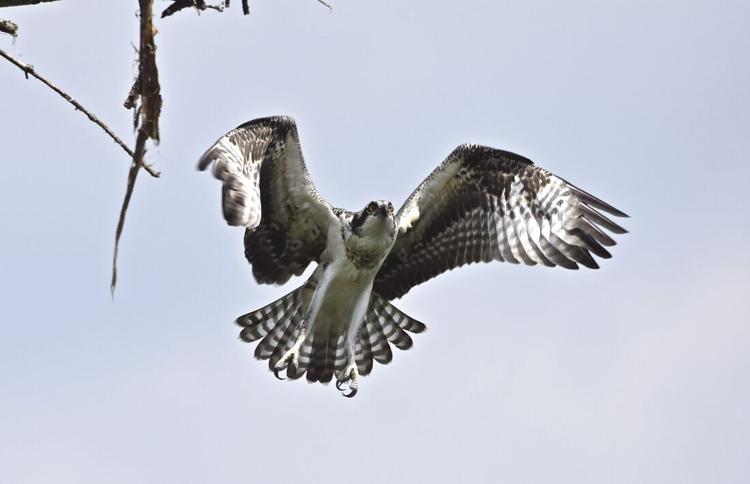 Zetterstrom was a forceful activist, who demanded help restoring ospreys to Vermont in the late '80s and early '90s. Working with the Vermont Department of Fish and Wildlife, utilities and others, she educated Vermonters about the birds and built support for artificial nesting platforms. After roughly a decade of work, the first bird hatched at Lake Arrowhead in 1998 — decades after the last in Vermont before it.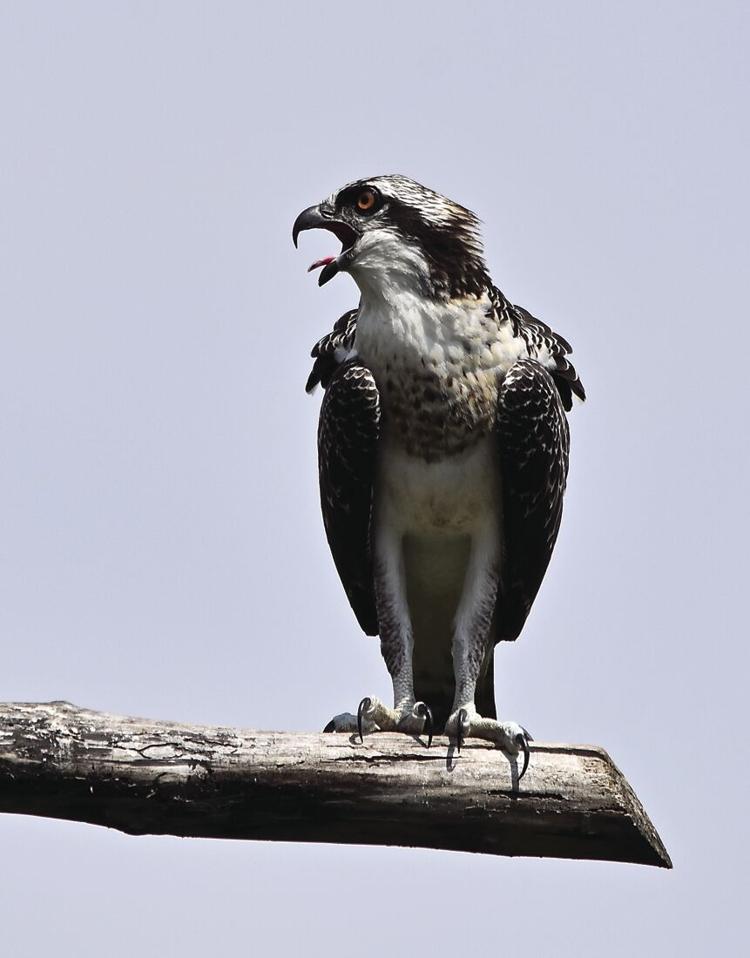 By 2005, the birds had expanded from several nests at Lake Arrowhead to much of Vermont, and they were removed from the endangered species list. Today, ospreys can be found all across the state, building nests on lake channel markers, dead trees, and still today, a utility platform first installed before there were actually osprey pairs looking for a place to nest.