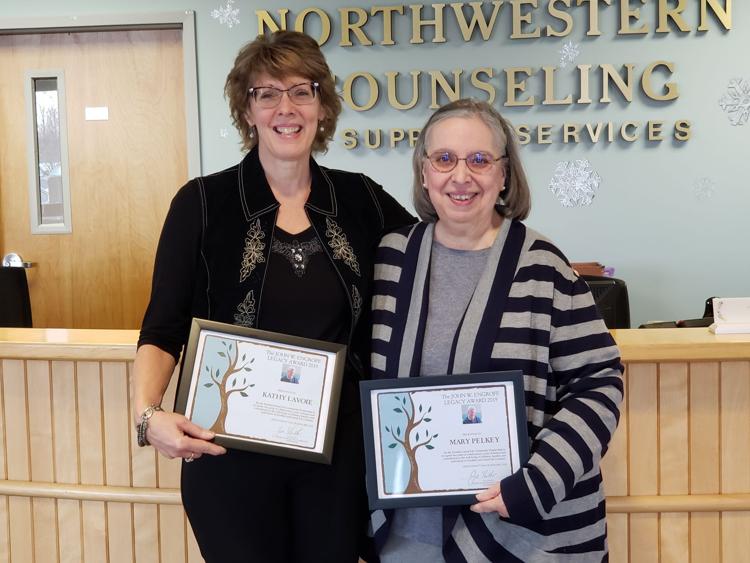 ST. ALBANS — The two winners of the 2019 John W. Engroff Legacy Award are familiar faces in the Franklin County community.
Mary Pelkey retired this year after more than 30 years in social services, including running the Foster Grandparents and Bone Builders programs locally.
Kathy Lavoie is currently at the Franklin-Grand Isle Restorative Justice Center after several years with the Workforce Reinvestment Board. She's also served as the President of Franklin-Grand Isle United Way and on boards too numerous to count, including currently serving on the Vermont Board of Education. In addition, she served as member of the Vermont House of Representatives for Swanton and Sheldon.
Wesley Kempton nominated Lavoie for the award. During the Franklin-Grand Isle Community Partnership Meeting on Wednesday he shared his nomination, stating, "Kathy Lavoie is a force of positivity and productivity within Northwestern Vermont."
He described Lavoie as "always selflessly working toward the betterment of this community."
"I'm so humbled," Lavoie said after receiving the award. "In this room are people of amazing character, amazing commitment." She praised the work the region's human service and non-profit agencies do together, saying, "We're effective, we're efficient and we're committed."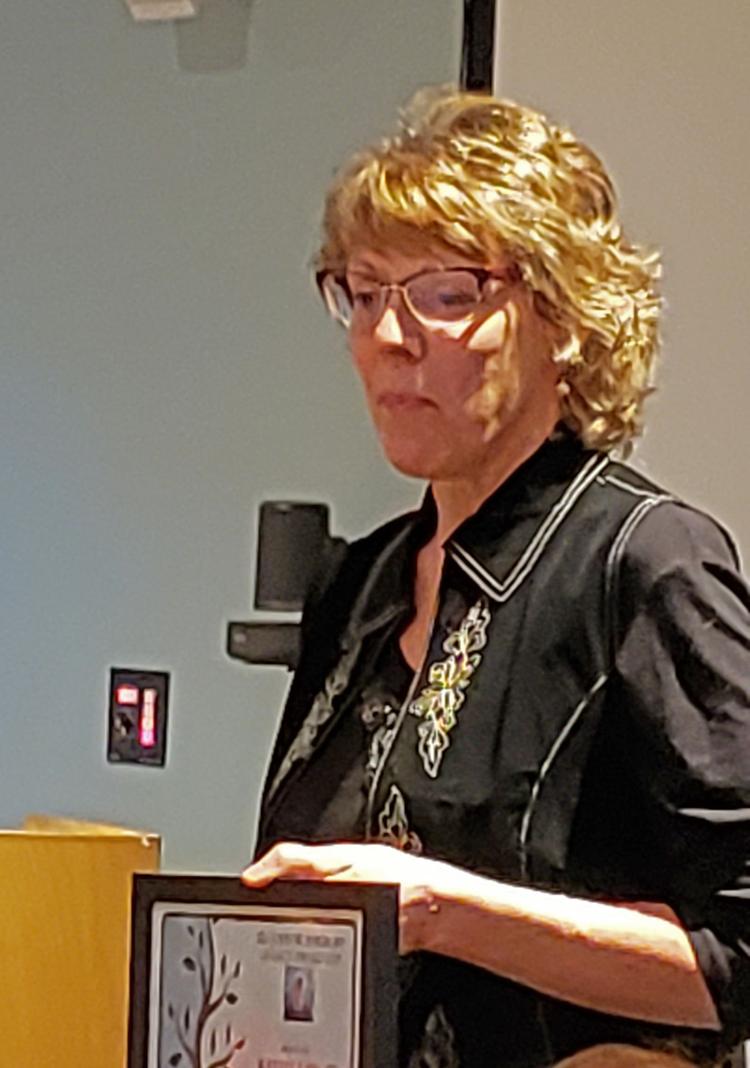 She said she was continually amazed at the willingness of those involved to "do one more thing."
Heather Newcomb nominated Mary Pelkey, but she wasn't able to attend the meeting. Melinda White read Newcomb's nomination of Pelkey in her absence. Newcomb said that from her very first community partnership meeting "Mary Pelkey extended a hand that was warm and welcoming."
Newcomb called Pelkey a role model for peers and volunteers.
Pelkey said she was "quite amazed and shocked when I got the phone call. It was very humbling."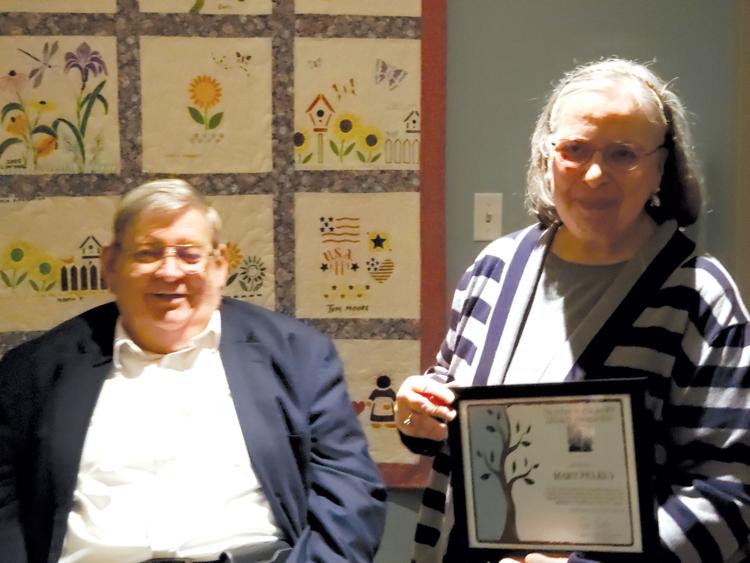 Pelkey added she was "fortunate to work with a huge amount of people who really care about their community." She, too, spoke of the value of the partnership, saying that if she mentioned needing space for a Bone Builders class at a partnership meeting, she would inevitably hear from someone with space.
"I may be retired but I'm not disappearing," she said.
The award was created in 2008 in honor of John Engroff who directed the partnership from 2003 to 2007. The criteria include a spirit of collaboration, a sense of humor and a commitment to the wellbeing of all community members.