BAKERSFIELD — Illuminaria were lit around Bakersfield's downtown on Saturday to show appreciation for businesses and services supporting townspeople through the pandemic.
The event was organized by Euan Bear and Sarah Jo Willey Marcotte in recognition of the Bakersfield General Store and Deli, the post office, library, school, town offices, fire department, church, historical society, J & A Auto Repair, and the Northwest Solid Waste District's (NWSWD) Bakersifeld site.
NWSWD site, Bear said, "They're just much frontline workers as anybody else."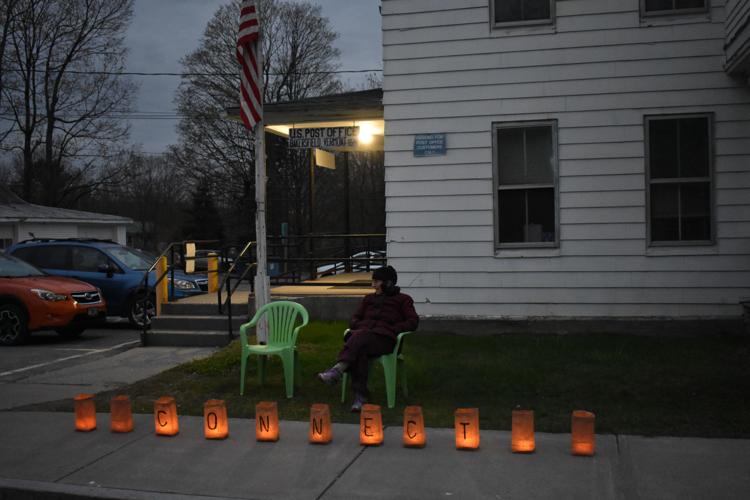 Each location had a word or two illuminated in front of it. For J&A Auto, that word was "drive."
"If you can't do anything else, you can get in your car and drive, if there is someone who can fix your car," Bear said.
There were two volunteers at each luminaria site. One person from each site came to the park to sing a version of "This Little Light of Mine" with the words altered to "This little light's a sign of how you help us shine."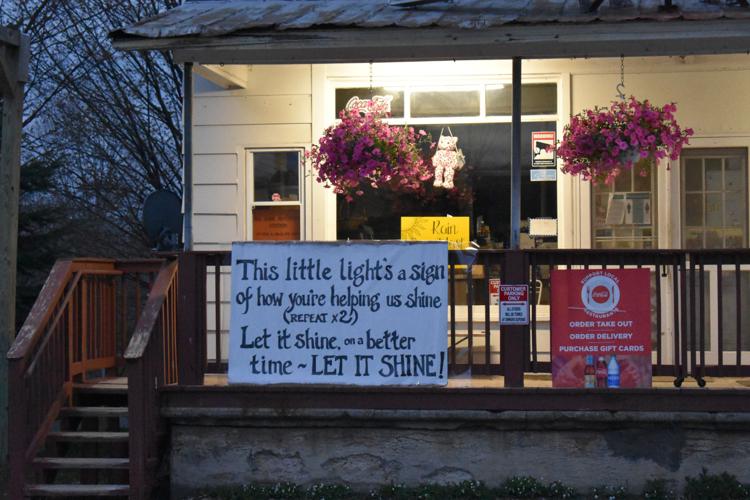 "Everybody had masks on. Everybody was socially distanced," Bear said. "It was a nice event."
People at those businesses and organizations "felt appreciated, which was the whole point," she said.
There were close to two dozen volunteers and plenty of townspeople who drove slowly past to look at the lights, according to Bear.
"People liked connecting in a purposeful way and showing appreciation for the people who keep us going," Bear said.