ST. ALBANS – Two youth housed at the Woodside Juvenile Rehabilitation Center's temporary location in St. Albans escaped last week, the Dept. of Children and Families (DCF) confirmed Wednesday.
In testimony provided to the Vermont House of Representatives' Committee on Human Services on Tuesday, DCF commissioner Ken Schatz said there were security concerns involving the temporary location in St. Albans and said two participating youth had escaped.
"There actually were two youth that escaped," Schatz said. "One is back in custody and the other is not."
In a follow-up statement, DCF, the department overseeing Woodside, confirmed they were looking for another facility and that two youths participating in DCF's Woodside program had left without permission in the last week.
Police had been notified per standard protocol, according to DCF.
"Within the state residential system of care for youth, staff-secure programs occasionally do have youth that leave the program without permission and law enforcement is called," DCF's statement read. "We work closely with our community providers, including law enforcement to keep these youth safe."
DCF's statement did not provide any information about the two escaped youth or whether they had returned to the facility, though Schatz did tell the committee one was back in custody.
While Woodside's program reportedly houses one youth within Dept. of Corrections custody, neither of those who escaped were involved with the Dept. of Corrections, Schatz told the committee.
According to DCF, there are three youth still at the St. Albans facility, otherwise known as "Suite 12," and five staff per shift.
The Woodside Juvenile Rehabilitation Center is Vermont's only locked juvenile mental health facility, housing youth who require mental health stabilization services and youth within Dept. of Corrections custody.
Last week, Woodside's operations had been moved from their Essex facility to a location in St. Albans in order to allow the Dept. of Mental Health to convert Woodside's Essex campus into a site for treating patients testing positive for COVID-19 who have significant mental health needs.
While that Essex site is close to being ready for patients according to Schatz, security concerns regarding Woodside's temporary location in St. Albans have left DCF searching for new accommodations for Woodside's traditional programming.
"The bottom line is, as a staff-secure program, we had hoped to be able to provide enough and adequate supervision for the youth we were coming into contact with," Schatz said. "But in the last couple of days there was an escape by youth that has caused us to quickly reconsider."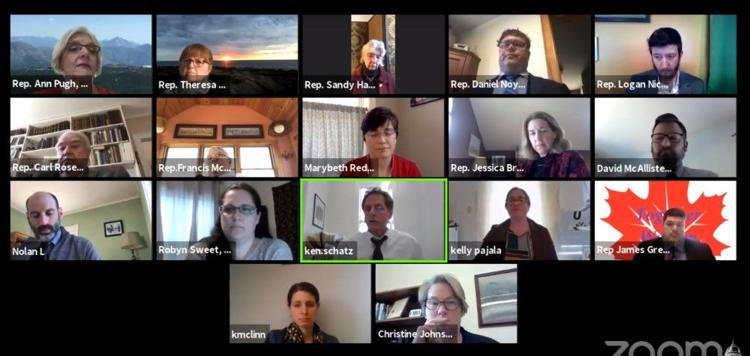 DCF had come by Suite 12 with assistance from the St. Albans-based Northwestern Counseling & Support Services.
According to DCF, the site had six beds available and, while it was not locked like Woodside's Essex facility, DCF considered Suite 12 to be "staff secure."
However, according to both DCF and Schatz's testimony Tuesday, Suite 12's landlord had been opposed to locking and alarming the facility's doors and windows, spurring the security concerns that have now left DCF looking for a more secure facility.
"Quite frankly, what we have decided is that we had asked the landlord if we could put locks on the doors and alarms on the windows, but the landlord felt like that was inappropriate for this building, so that approach did not work," Schatz said. "We are, as we speak, looking at another site where we will have the capacity to lock the doors and windows to make sure it is a more secure facility."
Prior to the COVID-19 pandemic, Woodside had come under fire for its treatment of the increasingly smaller number of youth housed at the facility, with a federal judge siding with plaintiffs in a suit challenging Woodside's use of physical restraint, isolation and other disciplinary measures.
The Agency of Human Services, which oversees DCF and Woodside, announced last year it was looking to close the Woodside facility in light of declining use and increased capacity for mental health services elsewhere in Vermont.