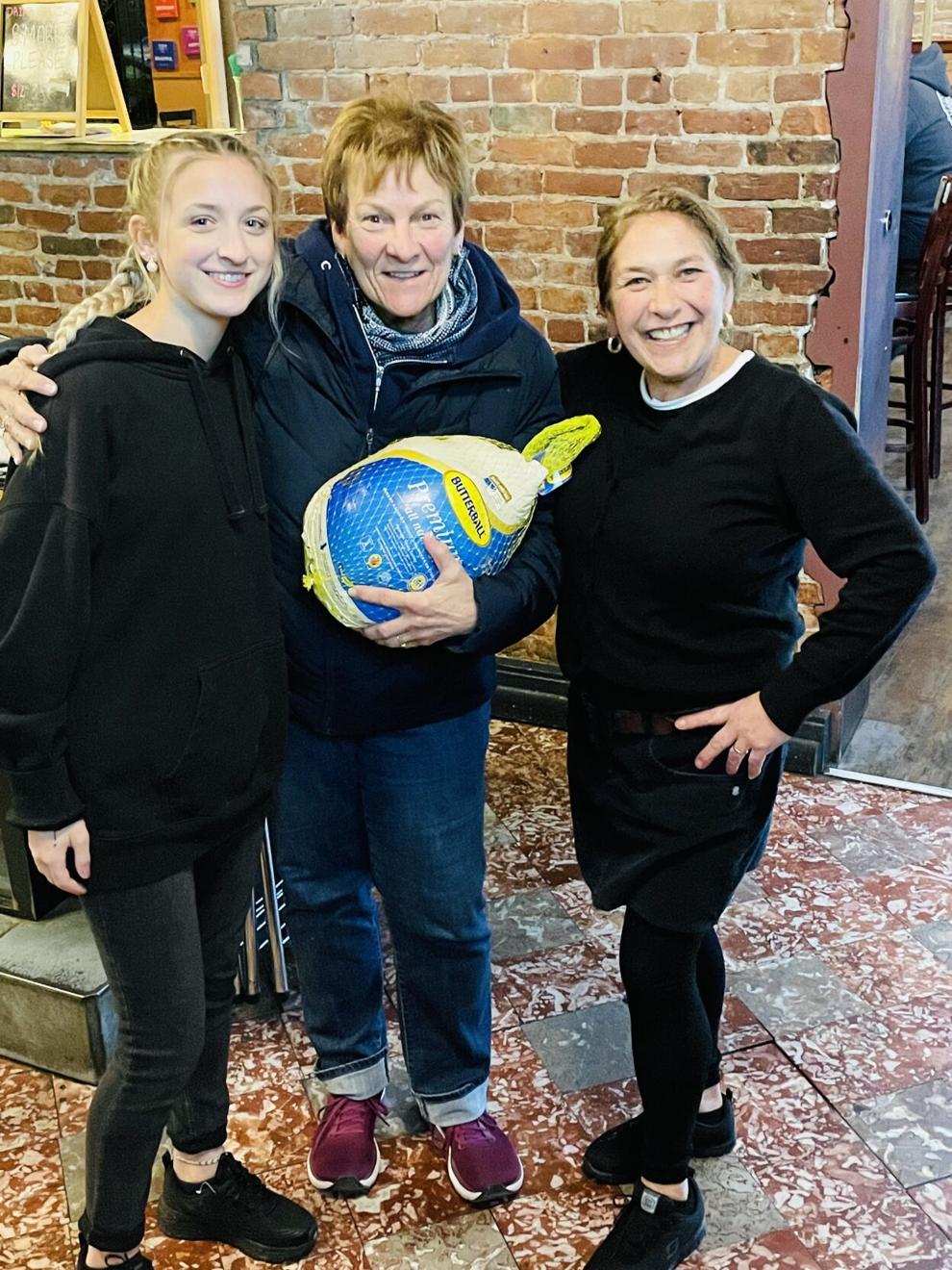 One-hundred northwestern Vermont families will breathe a little easier this Thanksgiving after a three-day turkey give-a-way at a downtown St. Albans restaurant.
Last week, Twiggs American Gastropub purchased 100 turkeys -- 16 to 18 pounds each -- so that from Saturday, Nov. 19 through Monday, Nov. 21, Twiggs servers could give all 100 of those turkeys to regular customers that the restaurant is grateful to have. 
In turn, those regulars are giving those 100 turkeys to someone they're grateful for, or someone in need.
"We wanted to do something to thank our regulars for supporting us, but we also wanted to do something that would benefit others in our community," said Tom Murphy, Twiggs owner. "So we paid it forward with poultry! The response was incredible. People were blown away."