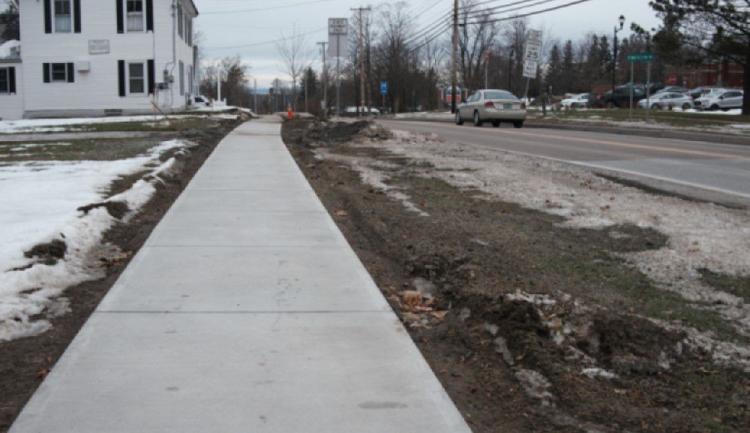 ST. ALBANS TOWN – After passing an ordinance earlier this year to fund sidewalks in St. Albans Town, the town's selectboard may be revisiting the law for some minor tweaking over the prices of impact fees and nuances that, according to officials, may have discouraged smaller developments in town.
The selectboard revisited the law last week Monday after public testimony a few weeks prior questioned the board for setting a sidewalk impact fee, a fee charged on new developments to offset increased strain on town infrastructure, that was worth less than the actual cost of building sidewalks.
"You've actually changed the rules as to what a developer has to do in order to contribute to a sidewalk," town resident David Schofield had asked the board during their Oct. 21 meeting. "What I don't understand is why you made the dollar value… so low."
The selectboard appeared to share some of those same reservations Monday.
"I just think that by collecting low fees now, the price is only going to go up," selectperson Jessica Frost said. "I just think we should make the most of the present and the construction going on and make it less desirable for them to pay into the fund."
"I don't think we're charging them enough," selectboard vice chair Bruce Cheeseman said.
The original ordinance set a $35 per linear foot of road frontage for new developments within certain zoning districts. Developers have the option of building sidewalks themselves or paying the impact fee, which the town would later use for building sidewalks themselves.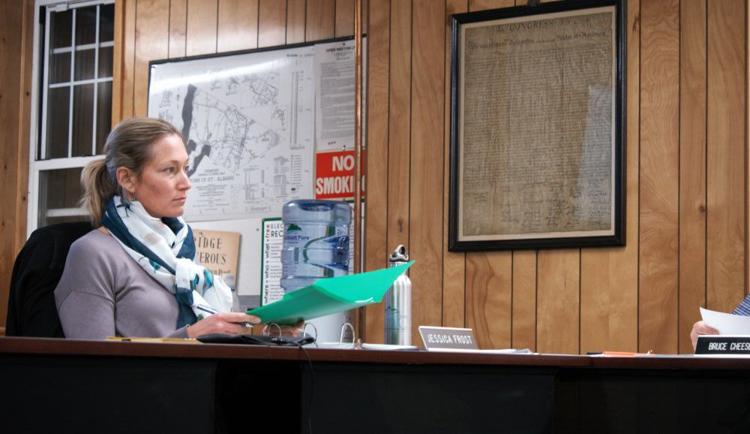 Outside of those zoning areas defined by the town's sidewalks ordinance, developers may instead be charged $17.50 per linear foot of road frontage for supporting a three-foot road shoulder capable of handling light pedestrian and bicycle traffic.
According to the town's administrative director Ned Connell, the ordinance's impact fees were based off of numbers provided by the Vermont Agency of Transportation (VTrans).
"Basically, we looked at what VTrans was pricing over a five-year period and a two-year period," Connell told the selectboard. "It was in the $50 range – give-or-take a bit — and we knew we wanted a price that was something lower than what people could likely do on their own and we came up with $35 per linear foot…
"We were going to use it as a match for grants... so the price was not really a concern."
When Schofield had approached the board in October, he had cited a 2014 report from VTrans that placed the basic cost of construction for a sidewalk of the dimensions described in the town's impact fee ordinance at $85 per linear foot.
Last Monday, selectperson Stan Dukas shared estimates that placed the cost of sidewalks the town funded earlier this year – one in the St. Albans Town Industrial Park and another along Fairfield Street – at about $71 per linear foot.
According to selectboard chair Brendan Deso, there would likely be other revisions to the ordinance the board would have to discuss as well, telling the selectboard Monday that the impact ordinance as written may have discouraged smaller development within St. Albans Town.
"The zoning administrator is working on… a list of certain complaints and an assessment of where we are at with the sidewalk ordinance," Deso said. "There are several cases where the sidewalk ordinance and the fees might've had an effect on people that was unforeseen by the board when we adopted that ordinance."
"People who probably shouldn't have been subjected to extremely high impact fees for sidewalks," Deso clarified. "Like a two-lot subdivision with 600-feet of road frontage now has 600 times $35 [to pay], and you can't make that on two houses.
"All of a sudden there's just people coming forward with little projects that are deciding 'If I have to pay that, I'm not going to do that.'"
Deso warned that the selectboard should hold off on revising the price until the zoning administrator's report was finished, telling the board, "We should hold tight and wait and see the other side of the coin… We might have more than one revision to make than just the price."
That report, according to Deso and town manager Carrie Johnson, would likely be ready for the selectboard sometime in the near future.
The town's selectboard has made pedestrian infrastructure this past year, building off of a 2018 survey where town residents across demographics signaled support for more walking and biking paths throughout St. Albans.
The sidewalk impact fee ordinance, passed in September, stemmed from the selectboard's prioritization of sidewalks, creating a dedicated funding source the town could tap into as it started enacting larger parts of its bicycle and pedestrian master plan.
The selectboard has also weighed tapping an infrastructure fund supported by the town's local options tax (LOT), the 1 percent sales tax leveraged most recently for the town's new garage, for supporting the town's pedestrian planning.
Currently, the selectboard has yet to solidify a proposed capital plan for using LOT funds to bring before town voters, though the board implied as of its most recent meeting that sidewalk funding would likely be included in a final plan.