ST. ALBANS TOWN – With reports of anti-Semitic fliers being shared in the St. Albans Bay area, officials in St. Albans Town took time during a recent selectboard meeting to issue a sharp reply: "Knock it off."
For several months now, there have been reports of anti-Semitic messages printed in the St. Albans area, with most of those confined within the St. Albans City limits.
On Tuesday, members of the St. Albans Town selectboard revealed postings had also appeared in St. Albans Bay as well, advertising messages like "It's okay to be anti-Semitic."
"There have been some off the wall fliers that are being distributed in the city on public property, and I have it on good accord that happened in the Bay recently," Deso said. "If whoever's putting them up wants a public reaction, they can have it right now: Knock it off."
His sentiments were immediately endorsed by selectboard vice chair Bruce Cheeseman and selectperson Al Voegele.
News broke of anti-Semitic messages being posted in St. Albans City late last December.
At the time, city officials condemned the messages but noted that, aside from a rarely-enforced city ordinance forbidding individuals from posting fliers to utility poles without a permit, the individual spreading those messages had not actually broken a law.
His speech was, according to officials, constitutionally protected.
"We don't condone it – that's obvious," St. Albans City Mayor Tim Smith told the Messenger at the time. "It's a given the signs are not representative of the community here."
According to St. Albans Police Dept. (SAPD) Chief Gary Taylor, had the individual in question posted fliers on private property or near a church or a synagogue, they would have committed a chargeable offense.
Thus far, the individual has avoided private property and moved his signs from utility poles to trees, according to Taylor.
Earlier this week, Taylor told the Messenger SAPD continued monitoring the situation, including the content of the signs. Should that content cross the line from free speech to a hate crime, Taylor said the SAPD would be able take action against the individual.
Taylor also said he had consulted with the U.S. Attorney, the Federal Bureau of Investigation and a federal anti-terrorism task force about the postings.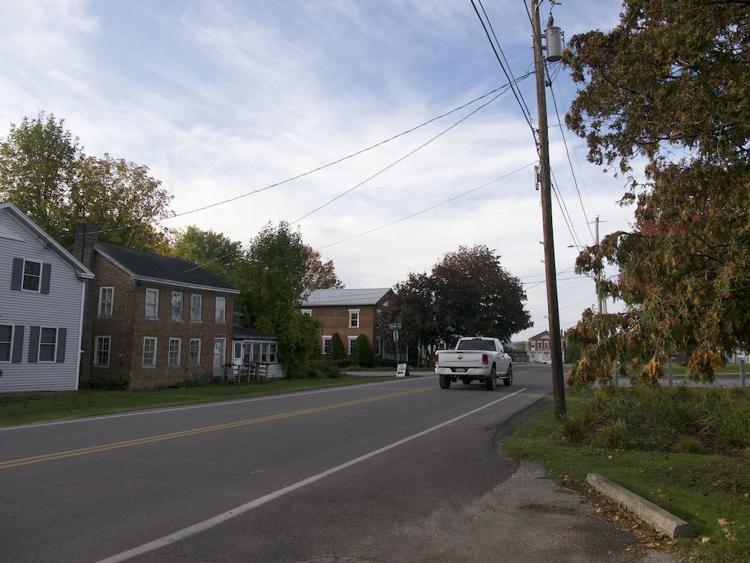 While some in the community have suggested the police should name the person they believe responsible, police are barred from releasing information about people who haven't been charged with a crime.
Nationally, incidents of anti-Semitism – hostility or prejudice against Judaism and the Jewish people – have become more common in recent years.
According to the Anti-Defamation League, there were almost 1,879 incidents of anti-Semitism in 2018 – almost twice the number of incidents reported by the Jewish organization in 2015.
On Tuesday, Deso said town officials had initially been quiet about the fliers because they were confined to St. Albans City. "It's happened in Taylor Park and I kept my mouth shut – it's not in our borders," Deso said. "But when it happens in the Bay – on our Main Street – that's a problem for me.
"St. Albans isn't a home for this."
Selectperson Voegele pitched lobbying the St. Albans Free Library and the St. Albans Museum about holding a month to discuss anti-Semitism and the Holocaust, the systemic genocide of Jews and other minorities and dissidents undertaken by Nazi Germany in the 1940s.
"I think… we need to ask the museum and the library to maybe have a special month on what the meaning of the Holocaust is and what has happened to people who are minorities," Voegele said. "It can happen to any society."
Deso, recently appointed a trustee at the St. Albans Museum, agreed.
The selectboard also asked that town manager Carrie Johnson continue communicating with Chief Taylor about the fliers being distributed in St. Albans Bay.
"We're an inclusive community," Deso said. "Knock it off."
Messenger Editor Michelle Monroe contributed to this report.