SWANTON — Amelia Partlow, a sophomore at Missisquoi Valley Union High School, is one of three Vermont winners in the Voice of Democracy essay contest. 
Organized by the national VFW, the contest asked students to answer the question: "Why is the veteran important?" Partlow's response won her a trip this March to Washington D.C. 
"I wrote about the significance of each veteran's story, and how we can learn from them," she told the Messenger. "We shouldn't let politics affect the honor that we have for our veterans, because they sacrificed themselves to uphold the values of our country."
Partlow's submission was sponsored by VFW Post 778 in Swanton. She said both of her great-grandfathers served in the military, and that she was taught to honor veterans at a young age by her preschool teacher Joyce Jenkins. 
Joyce's husband Allen was a veteran of the Air Force, and Joyce instilled the meaning of patriotism in her students at 2x2 Christian Preschool. The Jenkins' died within three days of each other in late December/early January.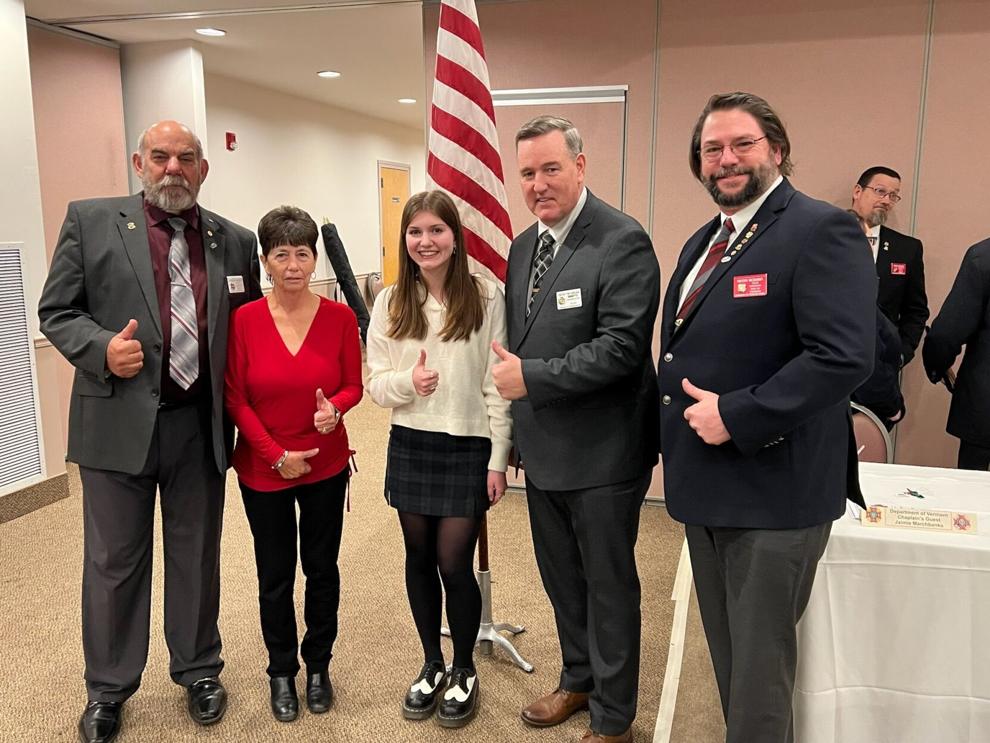 Partlow, along with the state's two other contest winners, was invited to an awards ceremony last week in Brattleboro. She read her essay aloud and was encouraged by the response it received from those in attendance. 
"It was a really good experience," she said. "I was glad to give the speech, and I was glad to see that so many people appreciated what I had to say."
In early March, Partlow will head to Washington D.C. for several days to meet the contest winners from other states and tour the capitol.