SWANTON – Both Swanton's town and village governments have agreed to hold off on joining a regional organization formed in response to broadband gaps in Franklin and Grand Isle counties.
Enosburg Falls, meanwhile, has agreed to join, following the Town of Enosburgh's footsteps and becoming a voting member in the nascent Northwest Communications Union District.
In early November, Swanton's selectboard opted instead to have the town's economic development coordinator Elisabeth Nance attend meetings as a member of the public rather than formally join.
Last week, Swanton's village trustees followed in suit, asking Nance to attend as a member of the public on behalf of the village before formally committing the village to participation.
Enosburg Falls' trustees, however, unanimously joined last week after a joint meeting between the village's trustees and Enosburgh's town selectboard segued into a meeting of the trustees.
Formed earlier this year by several Franklin County towns in the wake of the first months of the COVID-19 pandemic and resulting state restrictions on business, the Northwest Communications Union District has gradually expanded to include most of the county.
A communications union district (CUD) is a government organization formed to address connectivity and broadband challenges. Under Vermont law, the organizations are not allowed to tap local taxpayer dollars but have unique access to state resources for addressing regional gaps in Internet access.
As of early December, aside from Swanton, only the towns of Franklin and St. Albans, and St. Albans City were absent from the organization in Franklin County.
The Town of Alburgh in Grand Isle County is also a member of the district.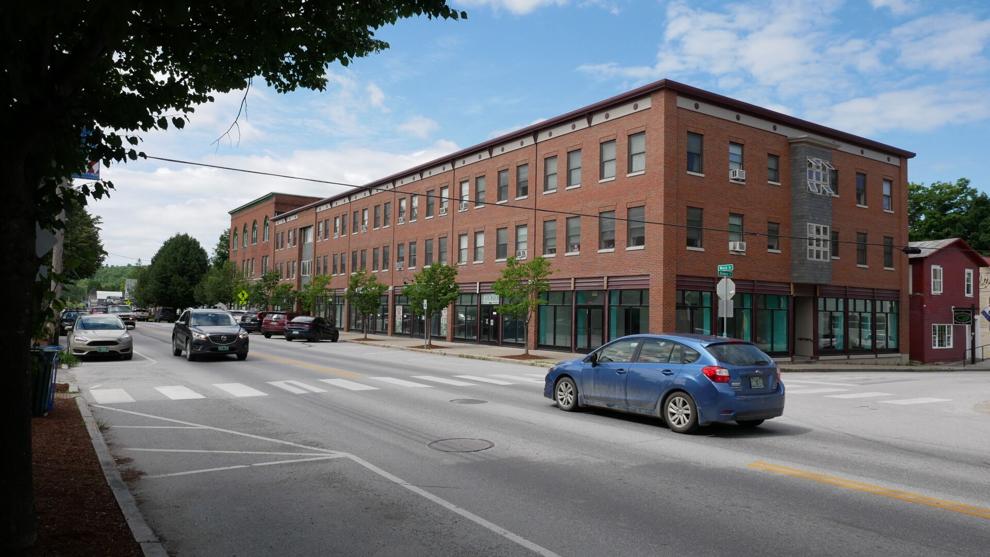 Why form a communications union district?
Large swathes of Franklin County, while situated within Vermont's only metropolitan area, remain fairly rural, with some sparsely populated corridors where thin populations can make building out broadband services a challenge.
For some of those neighborhoods, construction costs for broadband expansions can be too steep for companies to comfortably turn a profit. In other places, only one provider may be active, and, according to advocates, available Internet services can be lacking without the pressure from competition.
According to the Northwest CUD, surveys show between 10 and 15 percent of Northwest Vermont is either unserved or underserved when it comes to broadband services, and many lack access to the 100 megabits per second upload and download speeds deemed "future proof" by broadband activists.
By coming together as a communications union district, communities affected by a lapse in available broadband services can pool resources, negotiate for better services as a region and more efficiently respond to their region's Internet access gaps.
The model provides for some information sharing and cooperation on the part of member towns and, under Vermont law, some funding and resources are available exclusively to CUDs.
What did Swanton officials say and why has Swanton opted out for the time being?
While both the selectboard and trustees expressed some support for the CUD's goals, there was some uncertainty shared by some officials about what membership would require from Swanton.
"I just worry, what does that mean?" the selectboard's vice chair, Mark Rocheleau, said during the selectboard's Nov. 10 meeting.
While the town committed only to having Nance attend meetings as an observer of sorts, officials still seemed supportive of keeping Swanton involved in the CUD's conversations at least in some form.
"I think being a part of the conversation is important, not just to the town but to the region in general," selectperson Nicole Draper said in November.
Within Swanton Village, support for the CUD seemed even more explicit, with village trustee Eugene LaBombard going as far as declaring the CUD's aim to expand broadband access a "necessity" in light of the needs for students to be able to use the Internet for remote learning.
"It must be raising havoc with the school children," LaBombard said.
With the town opting instead to have Nance attend on a more observational basis, however, the village agreed to follow in suit, deciding, in the words of village president Neal Speer, to let Nance "get a feel for what [the CUD is] after."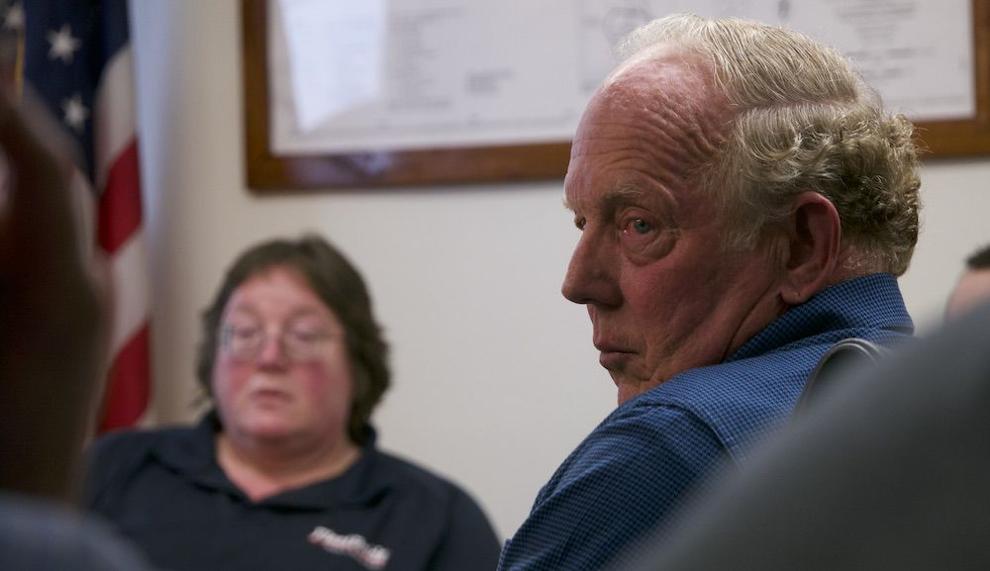 What exactly is the Northwest CUD after?
The Northwest CUD's chair, Enosburgh's economic development director Sean Kio, provided some answers to that question when he attended Swanton's trustees' meeting last week.
Echoing what he told the Messenger earlier this year, Kio said the district's long-term goal was to build an open source fiber network in underserved parts of Franklin and Grand Isle counties, with the hope providers would compete to offer services along the district's fiber.
A fiber network, which Kio said would be able to support the "future proof" upload and download speeds championed by advocates for broadband expansion, would be expensive and likely be years away for the young CUD.
"While we would love to work toward building some form of a network to support our communities, we also know that's unrealistic this year," Kio said.
"I don't think we're actually going to see any shovel ready projects or laying down any fiber in the next two or three years, if that's the direction things go," said Shaun Coleman, a senior planner at the Northwest Regional Planning Commission (NRPC), told the trustees.
Much of the organization's actions were currently limited by available funding – the CARES Act, tapped by Vermont for broadband support, is set to expire near the end of December – and how little formal planning the CUD could manage within only a few months.
In the shorter term, the CUD had developed a survey around Internet access and planned on building a device lending program with local libraries.
"That's a short-term solution to a much larger problem, but it's something we were able to accomplish in a relatively short time," Kio said.
According to Coleman and Kio, there is also an intention to educate the public about Internet use and broadband.
"There are different segments of the population who don't understand the technology and how it can be used and how it can be beneficial," Coleman said.
Swanton trustee Chris Leach appeared to agree. "There's a lot of us that don't understand our options and what equipment we could use," he said.
Is there a broadband gap in Swanton?
The CUD identified 165 homes within Swanton as either unserved or underserved, accounting for about 5 percent of Swanton's homes.
Most of those homes were likely within the wider Town of Swanton rather than the village, an experience Kio said made Swanton more like his own community of Enosburgh, where broadband services were more readily available in Enosburg Falls than in Enosburgh as a whole.
There were no homes in Swanton with Internet services reaching the "future proof" 100 megabits per second upload and download speeds sought by supporters for expanding broadband, according to Swanton's economic development coordinator Nance.
Fears regarding school children's access to broadband were underscored roughly a week after the village trustees' meeting.
As of Tuesday, a preschool program in Swanton had transitioned temporarily to fully remote learning after someone within the community's elementary school tested positive for COVID-19.
That program is expected to remain remote until the end of next week.