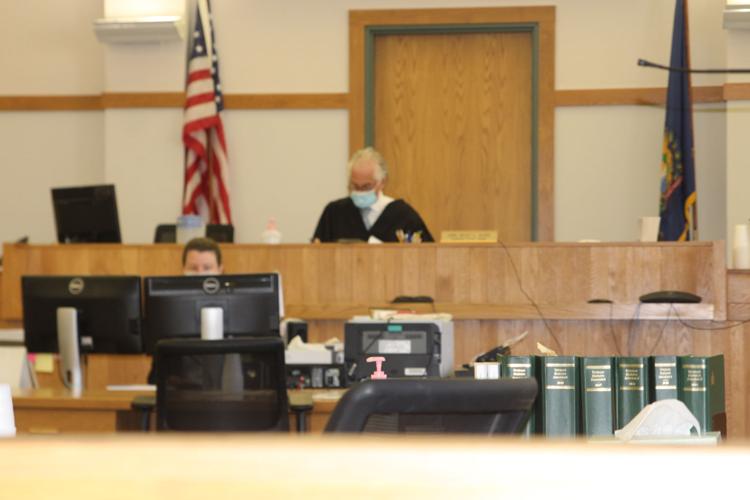 ST. ALBANS — On Wednesday, Zachary Pigeon, a suspended St. Albans police officer charged with assault and kidnapping, asked the court to end his 24-hour curfew.
Judge Scot Kline declined to do so, but did allow Pigeon to leave his house for visitation with his child and to assist his mother in preparing his late grandmother's home for sale. However, before those activities he must provide the state with information about where he will going, when and for how long.
Aside from those two exceptions, Pigeon is not allowed to leave his home except when in the company of court appointed adult.
Pigeon, 29, is accused of entering a woman's home in the company of his father in April, dragging her outside, assaulting her and threatening to kill her. The assault was reportedly an attempt to prevent her from disclosing that Pigeon had sexually assaulted her when she was a child and Pigeon a teenager.
He has been charged with those assaults in a separate case.
Pigeon's attorney, Mark Kaplan, argued Pigeon was not a threat to the general public, using as evidence the fact that he had passed the screening to become a police officer.
"The only person that Zachary poses a danger to is the complaining witness," Kaplan said.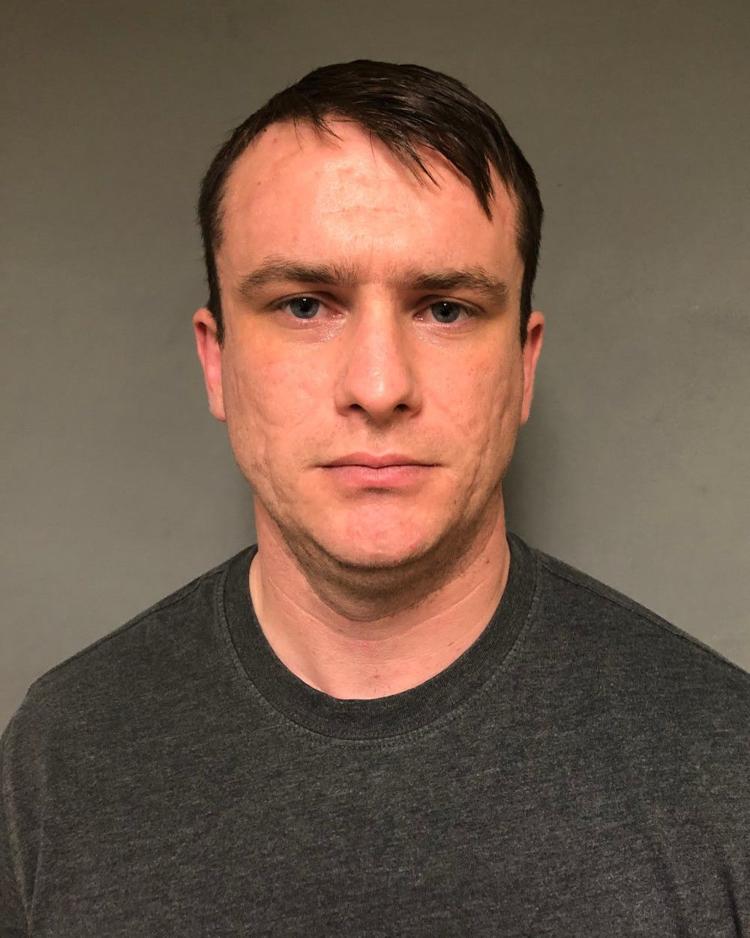 After Pigeon was arrested, he was held overnight then released with conditions while awaiting trial. One of those conditions prevents him from leaving his house unless accompanied by a court-appointed adult who takes responsibility for his behavior.
Kaplan argued Pigeon has abided by the court's conditions and has not tried to contact the complaining witness. "If my client wanted to violate his conditions and do something, he probably would have done it already," Kaplan said.
He also argued that the witness did not attend a hearing for a permanent restraining order against Pigeon and therefore mustn't be too frightened of him.
"It's really onerous to stay in the house day after day, and this case is going to take a long time," Kaplan told Kline.
The attorney general's office is now handling Pigeon's prosecution. Assistant Attorney General Linda Purdy said it was not true that the complaining witness is the only one to ever accuse Pigeon of assault. The mother of his child sought a restraining order against him when the couple were living in another state, she said, alleging physical violence.
The victim likely felt she didn't need a restraining order because she believed herself to be protected by Pigeon's conditions of release, Purdy argued. "These are very serious charges," Purdy said. "She's still afraid for her life."
The state was willing to allow Pigeon some limited freedom, provided they knew where he was going, when and for how long he'd be there. "We were trying to be reasonable and meet the defendant partway," Purdy said.
Kaplan argued that Pigeon's father, Allen Pigeon, has been allowed to work although he faces the same assault charges as Zachary.
Kline pointed out the charges are not the same, as Zachary Pigeon is facing life in prison on the sexual assault charges, which involve a child victim.
"There is a significant interest in protecting the public here," Kline said. "The curfew is there to protect the public."
The state was willing to allow Pigeon to visit with his child and to assist his mother with the house, which Kline ordered.
Kaplan had asked for a work exception to the curfew, saying Pigeon wanted to look for a job. Kline did not allow the work exception, adding he would be willing to consider a more detailed proposal for work.
At the start of the hearing, Kline disclosed that he had spent several years working for the attorney general's office prior to becoming a judge. Neither side had any objections to his continuing to hear the case.