ST. ALBANS – Before a pandemic brought food security issues to newspapers' front pages statewide, the food secure and food insecure of Franklin County appeared to live in two different worlds, according to a University of Vermont (UVM) survey.
When responding to a survey conducted by UVM professor Cheryl Morse and her students, those who struggled with accessing food were more likely to know others with food security challenges than those who could comfortably purchase food did.
They were also far more likely to access food in different ways, with the food secure more likely to buy their foods at grocery stores while the food insecure were far more likely to tap services like food shelves or church programs for their food.
The results, Morse said during an interview Tuesday, were enough to suggest the food secure and insecure in Franklin County appeared to "live in two different worlds."
"It appears that people who have food security have a very different experience than people with food insecurity," Morse told the Messenger. "It really shows the different world people inhabit when they don't have enough money for food."
Food insecurity refers to a consistent lack of access to nutritious foods.
Before the COVID-19 pandemic upended Vermont's economy through gubernatorial shutdown orders intended to stop the disease's spread, a Feeding America report found approximately 10 percent of Franklin County's population – and 14 percent of the county's children – lived in food insecure homes.
UVM's food access survey, which collected information between February and March this year, confirmed what many of the county's food security specialists and organizers cite as the region's highest barriers to accessing food.
Those who said they were food insecure often pointed toward transportation challenges and the costs of gas, as well as higher living expenses and food prices as the largest barriers keeping them from being able to purchase food from supermarkets regularly.
Some, about 12 percent of the respondents who identified as food insecure, said there weren't any convenient locations for accessing food.
More than half, meanwhile, said food was too expensive.
Between a quarter and a third said they had transportation challenges and couldn't afford the gas needed to drive to supermarkets or convenient stores where they could purchase foods.
According to Morse, an associate professor at UVM who specializes in rural geography, many of the concerns shared by respondents were those that could be found in rural counties across Vermont, where transportation challenges and dispersed populations can make grocery shopping a challenge.
"The combination of not having public transportation and having a widely dispersed population… means that you have to have access to a car, and that is expensive in and of itself," Morse said. "Those things make it difficult not only in Franklin County, but anywhere in Vermont."
Respondents to the survey who identified as food insecure largely accessed the survey through postings at local food shelves, a fact that may overrepresent food shelf users among the food insecure respondents identified within the survey's results, Morse said.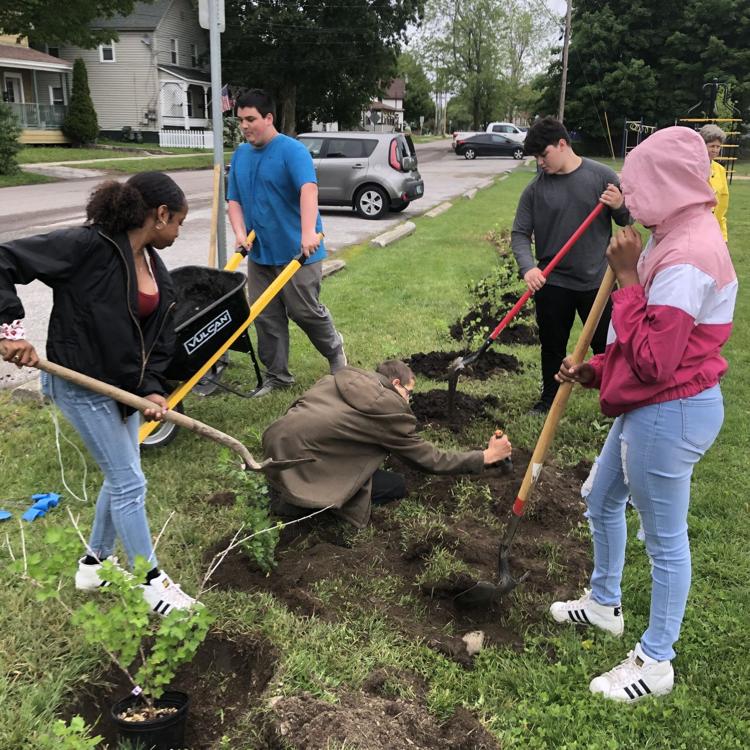 Many of those identified as food insecure through the survey – approximately 66 percent – responded that they preferred accessing food from food shelves to supermarkets, something Morse suggested could speak to the social experience of visiting food shelves and other food assistance organizations.
The survey's formal results list respondents' preference for food shelves as an area worth follow-up research, but, according to Morse, conversations with volunteers and visits to organizations serving Franklin County's food insecure pointed toward a social experience.
"For those who go to these locations, they really find a social connection," Morse said. "They're like social centers, where people are really friendly and where you know the volunteers who work there."
Also apparent within the survey's results was a desire for what Morse referred to as "food sovereignty," with a quarter of the respondents identified as food insecure saying they would prefer buying from farmers within their community or growing foods within their own gardens.
"Food sovereignty" is a relatively modern term coined by food advocates in the 1990s emphasizing local communities' control and ownership over the food they produce and consume.
According to Morse, some respondents' preferences for gardening and local produce pointed toward expanding access to farmers' markets and community gardening programs as a means to help further bridge some of the county's gaps in food access.
"If I were running a food provision site, I would immediately put in a community garden if there was a space to do it," Morse said. "I think there's a lot of capacity and desire to work in that space."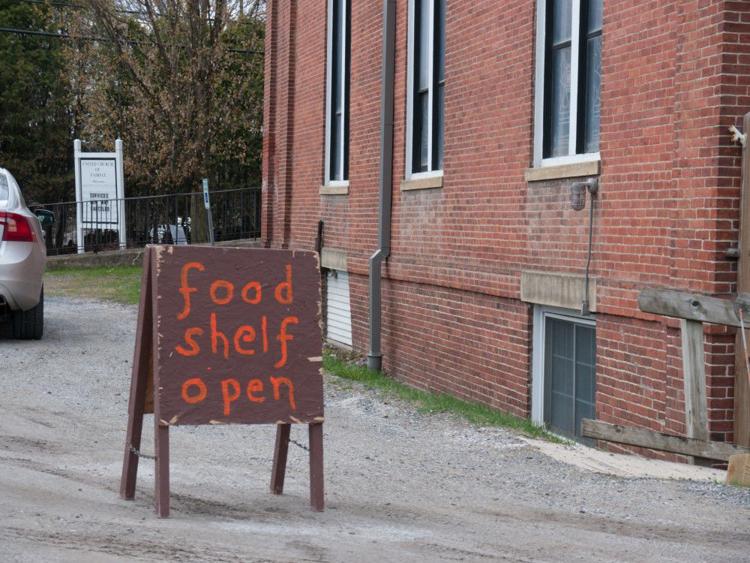 Pandemic
The arrival of COVID-19, an easily transmitted respiratory disease that, while mild for most of those infected, can develop into a life-threatening illness, ground economic activity to a halt as the state shut down most businesses to stymie the virus's spread.
In that environment, unemployment skyrocketed and food insecurity has followed in suit, with a separate UVM survey suggesting food insecurity in Vermont had grown by nearly a third as the pandemic deepened over March and April.
Those conditions, Morse said, had brought food insecurity into the limelight in a way it hadn't before, with many of those who reported only worrying about food sometimes in the Franklin County food access survey possibly joining many of those identified earlier as highly food insecure.
"One of the answers respondents could have selected under the 'barriers' section… was 'I had an unexpected bill come up,'" Morse said. "We were trying to get at that middle group of people who were right on the cusp… and I think some of those people had moved into the food insecure category."
As food insecurity has deepened during the pandemic, headlines have started focusing on burgeoning use of food shelves, where the Vermont Foodbank reported use increasing from between 30 to 100 percent, to emergency food sites where demand has regularly exceeded supply.
In Highgate, for example, an emergency food site at the Franklin County State Airport saw an immediate surge in demand that exhausted the supply of available meals only several hours into the site's operation, leading organizers to temporarily close the site while more meals were delivered.
Morse said she thought the pandemic might have brought issues around poverty, often considered "invisible" within more dispersed rural communities, to Vermonters' attention – and might offer a chance to build support for addressing some of those issues.
"It's not that people aren't compassionate inherently, it's that they weren't aware of the depth of the problem," she continued. "This pandemic has made it where we're all aware of it."