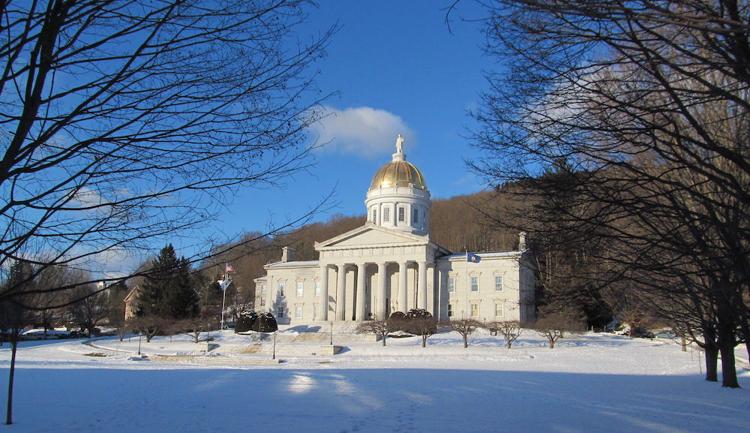 MONTPELIER – Telling lawmakers Thursday the "state of the state is strong," Gov. Phil Scott repeated calls for unity while outlining his administration's policy goals for the coming year in his second ever State of the State address.
"As elected officials, it's our duty to distinguish what must be done from what we might like to do and to work together, pulling in the same direction to make a difference for those we serve," Scott said.
Much of Scott's focus was trained on the state's ongoing demographic challenges, where population decline and an aging workforce came together to create an economic crisis for the Green Mountain State, according to Scott.
Those challenges impact the state unevenly, according to Scott, who implored the Vermont Legislature to "acknowledge the real and growing economic disparity from region to region."
"If we don't break this cycle, our institutions, including state and local government, won't be able to afford what they currently do or what they would like to do in the future," Scott said. "Costs will continue to rise much faster than our tax base can sustain.
"My friends, this is what a demographic crisis looks like... [and] it's by far the biggest and most immediate challenge to our state and the ability of government to help shape the future."
Scott's answer came in his calls on the legislature to be mindful of legislation responsible for "creating regional inequity" and instead focus on reversing those demographic challenges, telling the legislature, "if we focus on fundamentals of a better – more modern government, a stronger fiscal foundation and policy that's truly equitable – then our businesses and economy will grow, putting more kids in our schools and broadening our tax base, making our communities stronger and more resilient than ever before."
Policy proposals championed by Scott included the state's remote worker relocation program, which Scott said was, "a small step towards growing our way out of the demographic crisis."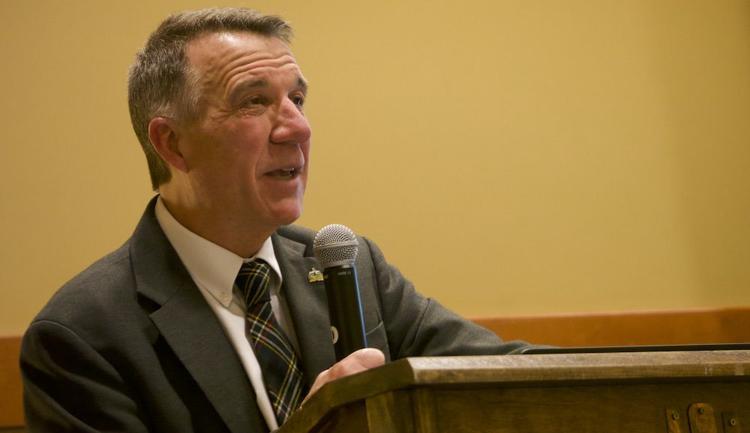 He likewise celebrated renewed interest from legislators in revisiting Act 250, including proposals previously championed by the Scott administration to potentially streamline the land use act's lengthy permitting process for downtowns and villages.
"I'm optimistic that important updates to Act 250 to better meet the needs of Vermonters can be made this session," Scott said, earning applause from an audience of legislators.
On the question of education, Scott turned to ongoing regional disparities between Vermont schools, telling the legislature, "costs are rising, yet opportunities for too many kids are declining in too many parts of the state."
In response, Scott proposed additional investments to what he called a "cradle-to-career continuum" and called for the creation of a universal after school program offering Vermont students voluntary programming outside of the classroom.
"It's based on a successful model from Iceland focused on preventing drug use as well as improving academic and social outcomes," Scott said. "And the evidence is clear – kids who participate in after school activities and programs do better in school and in life than kids who don't."
While there were "a lot of details to consider on an issue like this," Scott said he had already asked leading legislators "to give this idea some genuine consideration."
"It's my hope we can deliver this – a plan by the end of the year that puts us on a path toward universal after school programs without raising property tax rates," Scott said.
Scott was interrupted near the beginning of his speech by protesters, who called for the legislature to "listen to the people" in a call-and-response chant demanding immediate action on the treat of global climate change. They also called for racial justice and for proliferation of the Milk with Dignity program.
The legislature was forced to go into recess as protesters were escorted out of the statehouse.
Scott did address issues regarding the environment, telling the legislature his administration would continue calling for investment in electric vehicles and in publicly funded charging stations, as well as electric buses, in response to climate change.
"As we look even further ahead, I strongly believe it's incentives, not penalties, which will help us transition more quickly," Scott said.
Without naming any particular proposals, Scott reiterated his opposition to programming "that will make things more expensive" for Vermonters "traveling long distances for work out of necessity" or those "who struggle to fill their gas tanks and heat their homes."
"Instead, my budget will propose more incentives and a greater focus on affordable, clean energy as well as expanding our battery and renewable energy storage sectors and the jobs they can create," Scott said.
Scott, who previously made a commitment against new fees he later walked back, celebrated previous cuts to taxes on social security and on the land gains tax before saying "this is not enough."
"Overall tax and fee burden is still growing far too fast... and you can expect additional targeted tax relief in my budget," Scott pledged. "Ultimately, we need to help people in all part of the state move up the economic ladder, and the best way to do this is to level the economic playing field and make Vermont more affordable for all families and every business."
Referencing polarization in national politics, Scott concluded his speech by imploring those listening to think of Vermonters who "show that in the face of incredible adversity, we're all capable of great things" and "remind us that when our common cause is bigger than politics, there is no challenge we cannot overcome."
"If our sense of service and duty is strong, if our commitment to our neighbors is unwavering and if we remember that we are all part of something bigger than ourselves, then the state of the state, our future and our people will be stronger than ever before," Scott said.