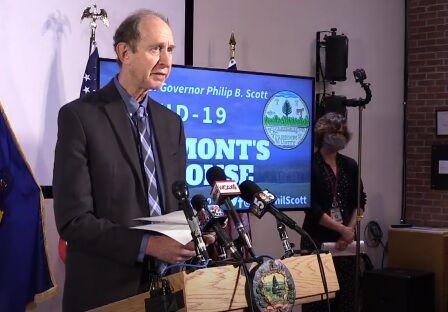 MONTPELIER – The state of Vermont has revealed its plan for rolling out COVID-19 vaccinations once a viable vaccine becomes available.
According to Gov. Phil Scott and Vermont's health department, the state has submitted a four-phase plan for vaccine distribution to the U.S. Centers for Disease Control and Prevention.
Under the plan, each phase of vaccine rollout would see different slices of the public based on susceptibility to COVID-19's worst conditions and profession, as officials expect an initial supply of vaccines to be limited.
Assuming a limited supply, the state's planned rollout is as follows: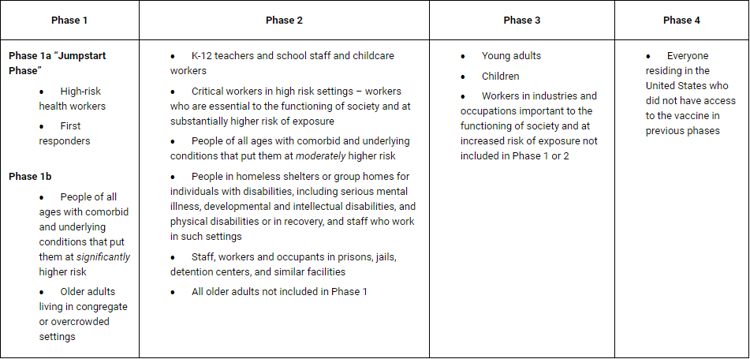 Coordination of the state's vaccination plan will be managed by the State Emergency Operations Center and Vermont's health department, and it will likely be delivered with support from local pharmacies, hospitals and other health care and community service providers.
A recently-announced federal partnership with CVS and Walgreens will also allow long-term care facilities to directly enroll with the pharmacy chains to rapidly access vaccines for COVID-19.
According to state officials, Vermont's vaccination plan is subject to change depending on several outstanding logistical questions related to a possible vaccine's rollout at a federal level.
"With so many unknowns, this is difficult work," Scott said in a statement Friday. "But we have a strong infrastructure in place, and we have been working with a talented team of world class experts for months to learn from past experiences and to further strengthen our systems."
Health officials also stressed any vaccination rollout would require the vaccine to be properly vetted, with Vermont's health commissioner Dr. Mark Levine stressing as much in an official statement from the Scott administration.
"We are all ready for this next step toward ending the pandemic, but let me be clear – safety comes first," Levine said. "Any vaccine must meet all [Food and Drug Administration] safety standards and be recommended by the Advisory Committee on Immunization Practices, free from politics."
Planning for the eventual rollout of a vaccine has been underway since July, according to state officials, and incorporated several state agencies and the University of Vermont Medical Center.
During a press conference Friday, Scott affirmed the state would be ready to deploy a vaccine once it was made available.
"The bottom line is this, Vermont will be ready to safely distribute an approved vaccine when one becomes available," Scott said. "While the federal government has not given us the quantity of vaccines we'll receive, please know we'll be ready to distribute what we get."
Several outbreaks of COVID-19 reported
The revelation of a vaccination plan comes as the state wrestles with several outbreaks driving the weekly number of confirmed cases of COVID-19 higher than they typically had been through the summer.
According to health officials, a rising number of cases have been connected to an ongoing outbreak linked to the Central Vermont Memorial Civic Center in Montpelier, a recent outbreak at St. Michael's College in Colchester and another connected to a wedding event held earlier this month in Cambridge.
As of Friday afternoon, more than 2,000 people have tested positive for COVID-19 in Vermont since the virus causing COVID-19 was first observed in the state in March, according to Vermont's health department.
Fifty-eight have died in Vermont due to complications of the disease.