ST. ALBANS TOWN – Sidewalks and bike lanes seem poised to return to St. Albans Town's agenda in 2021, based off of comments made at the town selectboard's latest meeting.
Conversations around sidewalk construction in St. Albans Town were sidelined somewhat in 2020 after concerns with sidewalk fees sunk a relevant ordinance and officials took to prioritizing replacing St. Albans's town hall.
As of last week, however, it seemed officials were interested in revisiting another sidewalk ordinance sometime in the coming months – likely in February or early March.
The town's selectboard touched on revisiting a sidewalk ordinance last week after the board's vice chair Jessica Frost mentioned sidewalks in reference to a Subaru dealership now planned for St. Albans's north.
"That would've been a great project to build some connectivity up there on Route 7 North," Frost said.
That led Frost to ask about the town's sidewalk ordinance, which, after being kicked back to the planning commission, was placed on the backburner as officials wrestled with other policy questions.
Before it was ultimately repealed, the ordinance, which applied only to new developments, had required developers to either build sidewalks or road shoulders themselves or pay a fee for every linear foot of road frontage on their property.
Officials had hoped the ordinance would eventually build up money the town could use to match state and federal grants, ultimately funding sidewalk construction in St. Albans Town, a longtime goal a 2019 survey found town residents overwhelmingly supported.
The fees attached to smaller developments, however, were steep and, due to language in the ordinance, residential developers found they may be paying those fees twice, resulting in pushback from developers who said the fees effectively made building homes in St. Albans too costly for builders.
Upon the advice of the town's zoning administrator and legal counsel, the fees were rescinded and sent to the planning commission.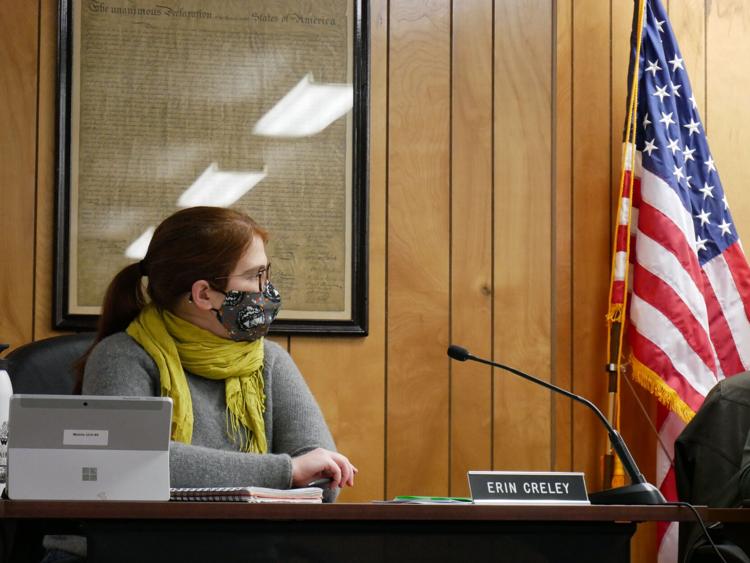 Selectperson Erin Creley, who was a member of the planning commission at the time, said there was a lack of direction from the selectboard on how to address their concerns with a sidewalk ordinance.
Once mixed with the commission's other priorities, like plotting the town's eventual stormwater utility ordinance, the commission opted to focus elsewhere, Creley told the selectboard.
"Because there wasn't a clear ask specifically for what there was, we just didn't have enough direction to take it forward, and we had other things we were working on," Creley said. "I'm sure the planning commission, going forward, would look at it if we asked them to look at it again."
It may still be a few months before the commission takes up sidewalks again, however.
Last week, the selectboard's chair Brendan Deso said they hoped to revisit their sidewalk ordinance sometime in February or March, pressing out sidewalk conversations as they instead focus on the prelude to St. Albans Town's Town Meeting Day articles.
The goal, he said, would be to have "something actionable" the planning commission could actually use as it returns to a sidewalk ordinance later this year.
"Let's try to get it on an agenda in February and, if not in February, early March and try to spend something specific to the planning commission," Deso told the rest of the selectboard.