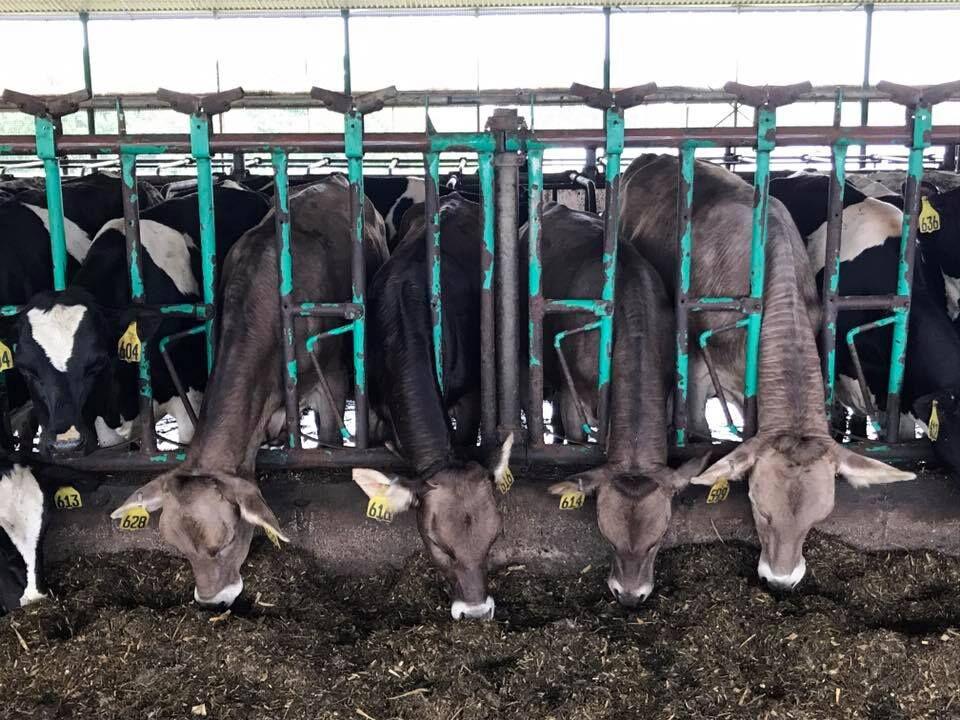 FAIRFAX — Rebecca Manning is trying to survive in a world unkind to dairy farmers.
The St. Albans resident relies solely on her income from Manning Dairy Farm and her "frugal ways" to support herself and her two children. Other members of her family have diversified beyond milk, she said, with her father an agriculture bag dealer and her brother a beef producer.
This month, Manning testified before the state Task Force to Revitalize the Vermont Dairy Industry via Zoom. She described the operations of her farm and the challenges she and her family faced to keep afloat.
She remains skeptical that it will have the needed impact. 
"I think that the things that need to happen are out of the state's control," she told the Messenger on Sept. 10.
The biggest thing that needs to change, she said, is the federal wholesale pricing model for milk. That is the only way farmers can be paid a fair price, she said, but changing the system could be difficult because of its complexity.
Another, she said, is simply that the public perception of what constitutes a farm is not always accurate. It often misses the nuances about how many variations there are in how farms operate.
She also expressed concerns about the labor market and how difficult it is to find good help.
But she was glad she got the chance to share her opinions, and said it's really important that these conversations are happening. 
"I think it is always worth having those conversations about what the state can do to help the dairy industry, but I think the things that have to happen are out of the state's control."
Varying operations
Manning was one farmer of nine who testified to the task force. They painted a complex picture of how farming exists beyond the imaginations of the customers who buy the milk.
While the consumer might be trained to see a farm as a simple, Old MacDonald-type enterprise, Manning told the Messenger on Sept. 10, farms vary a lot in how they do things and what technologies they use.
"There's organic and conventional, cows that are milked in a parlor by people vs. a robot and it's all different ways to get to the end result, there's nothing wrong with that." she said,
Manning described one technology on her wishlist, a machine that could inject manure directly into the soil, so the farm wouldn't have to rely on spreading manure on the surface of the ground with multiple vehicles.
While she would like to do this to grow more feed for her cows, Manning admits that this machine is more than she could afford right now.
Pricing problems
Part of the problem, she said, is the way milk is priced puts some farmers at a disadvantage depending on what cooperative they belong to.
Cooperatives, private companies that process the raw milk farmers give to them, make their own rules for how farmers will be paid for their milk.
Disillusioned with this system, Manning believes a federal pricing system would be fairer to farmers across the country. 
She doesn't understand the exact way it would work due to its complexity, but believes it would be better than the system today, 
This new way of doing things would require a grander vision than what the task force is capable of, she said.
Labor woes
Manning has found it difficult to get good 'high caliber' employees to help milk her cows. 
"I want someone who is conscientious and pays attention to detail," she said. "Someone you could trust not only to show up but with your livelihood. Someone you can trust to take care of your animals and who knows them." 
She cited Vermont's high cost of living as a major factor in her struggle to maintain good employees.