ST. ALBANS CITY – St. Albans City officials are hoping to once again float a municipal pool before voters this coming March.
Revealed during the city council's Monday meeting, the new proposal would see a seasonal outdoor pool built near the base of the Hard'ack Recreation Area, with infrastructure in place to eventually make the pool a year-round amenity.
The project stands in contrast to a proposal considered by voters earlier this year, when a joint project proposed by both St. Albans City and St. Albans Town would have seen a $5.5 million year-round pool built at the Hard'ack Recreation Area.
While St. Albans City voters overwhelmingly backed the proposal this past March, St. Albans Town voters narrowly defeated the pool by only 32 votes during a Town Meeting Day election that saw more than 2,000 St. Albans Town voters head to the polls.
The project previewed during Monday's city council meeting would be undertaken exclusively by St. Albans City and downsized somewhat from the pool voted on earlier in March.
At a reduced $4 million, a completed pool would only be seasonal, with both the inflatable dome featured in the earlier $5.5 million pool and weatherization required for a year-round pool stripped from this current proposal to make it more cost effective, according to city manager Dominic Cloud.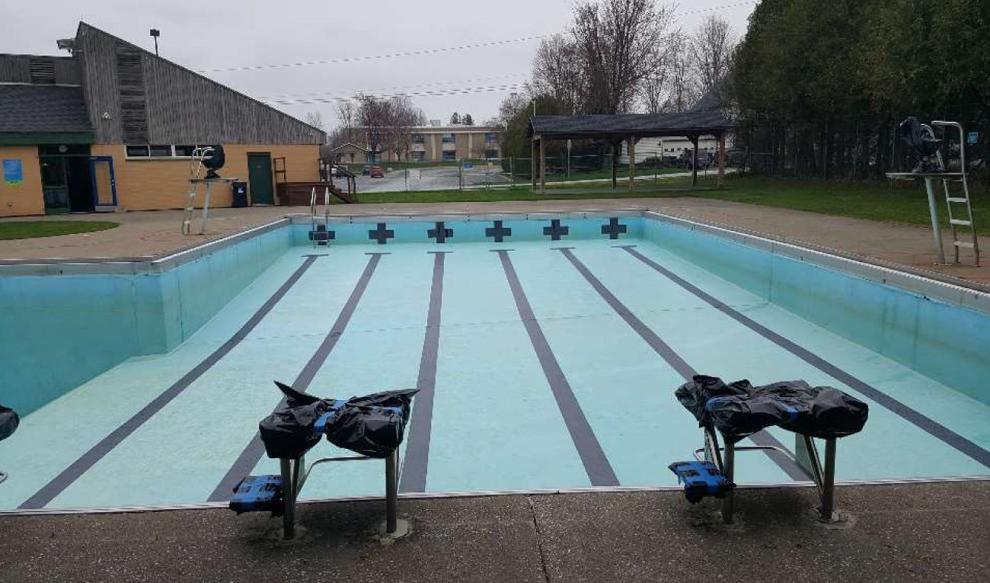 The proposal would divide the pool into different conjoined sections, allowing for use of the pool even as different clubs and organizations rent out separate segments of the pool for club activities.
The proposed pool would also be heated, allowing the pool to open earlier during the spring and later in the fall than what's currently allowed at the city's aging pool on Aldis Street.
Also included in the city's new pool proposal would be approximately $250,000 for improvements to Houghton Park, billed by city officials as a way to still provide public recreation options in St. Albans City's west should the city's pool moves east to Hard'ack.
Those improvements, according to Cloud, would include improvements to facilities currently at the park, as well as the addition of a splash pad and recreational staff.
Houghton Park, according to city officials, would be able to take the city's current municipal pool's place as a free summer meals site for children and teenagers, as well as a possible pick-up site for the city's "Aqua Van," which would help shuttle kids from around St. Albans City to the pool.
City officials have stressed the need for replacing their current pool, a 40-year-old structure now well past its suggested 25-year lifespan. Conditions were bad enough at the pool that, during the run-up to this year's Town Meeting Day vote, city officials said they're regularly forced to weigh its closure.
"We don't even know if we'll open in 2021," St. Albans City's recreation director, Kelly Viens, told the council during Monday's meeting.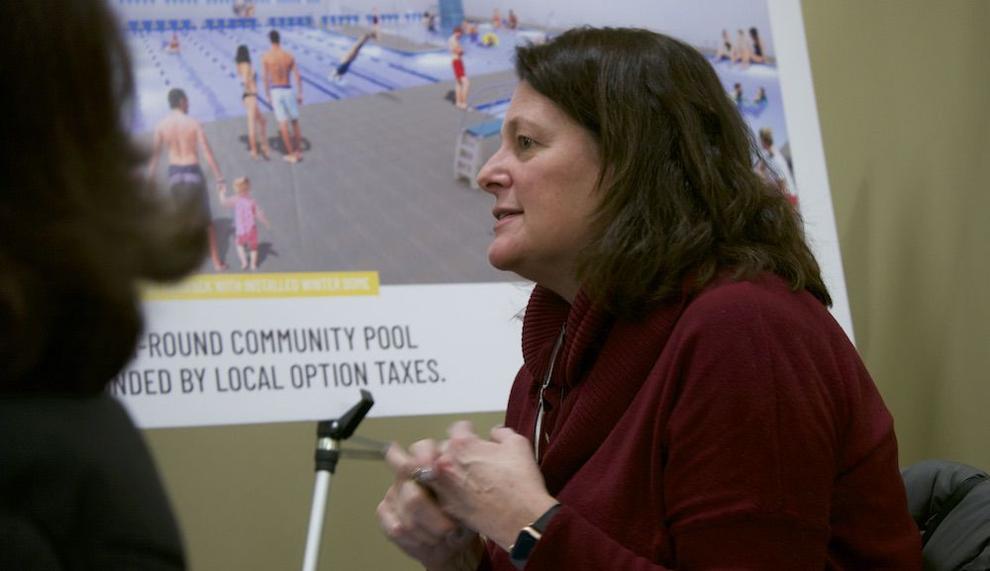 If approved, bonding for the project would be serviced through user fees from out-of-town visitors to the pool and through the St. Albans City's local options tax, a 1 percent sales tax charged on most purchases made within St. Albans City that, according to city officials, appeared poised to "overperform" this year given recorded revenue from a similar statewide sales tax.
"The sales and use tax has just been going gangbusters," Cloud said. "All indications are we're in a substantially better position on the local options tax."
While the city council seemed supportive of returning a pool proposal to voters after the project's defeat in St. Albans Town earlier this year, some wondered whether it was worth getting rid of the inflatable dome and weatherization that would've made the former proposed pool available year-round.
Some feared a possible loss of support from St. Albans City voters if the pool proposed by officials would only be available seasonally. "The dome was what made the project," said Tim Smith, the city's mayor.
Officials are likely to return to the proposal in the coming weeks and months. St. Albans's city council has until January to make a final decision about whether to bring a pool before voters on Town Meeting Day.
If approved by voters this coming March, the city's new pool would likely be ready for use by 2022.