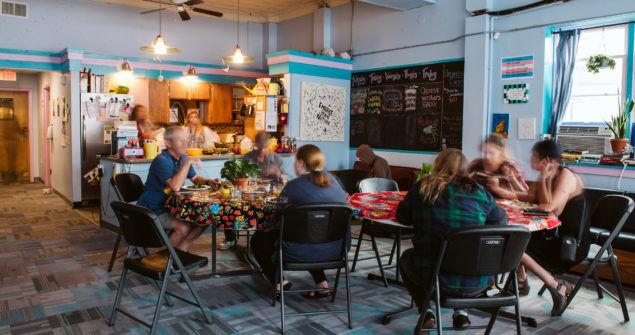 ST. ALBANS — Thanks to some generous donations, Spectrum Youth and Family Services is in the process of opening a drop-in center for youth in St. Albans.
Spectrum is still finalizing a location, but plans on employing three full-time people at the center, according to Mark Redmond, Spectrum's executive director.
The center will be open from 10 a.m. to 6 p.m. on weekdays and offer youth free lunch and dinner, along with a place to do laundry, take a shower, get a change of clothes, access a computer and receive help with school or job searches.
The shelter will serve those aged 14 to 22.
"We're aiming for the kids who are really struggling," Redmond said. "The kids who are on the edge, kids who really have nowhere to go."
"We want to keep them out of corrections. We want to keep them in school. We want to get them jobs," he continued.
Spectrum currently has two full-time staff in St. Albans who work mostly with youth in the custody of the Dept. of Children and Families. The staff helps with life skills such as how to open a bank account or drive a car, as well as helping students finish high school and apply to college or find work.
Redmond said he has been hearing for some time from those staff, as well as human services agencies in the area, that there is a need to serve homeless teens and young adults in Franklin County.
That message has been reinforced as he's met with organizations such as Vermont Adult Learning, Northwestern Counseling & Support Services, Northwestern Medical Center, Samaritan House, Martha's Kitchen and the Northern Tier Centers for Health.
Franklin County and St. Albans have "really good partners," Redmond said. "We want to fill in what's missing."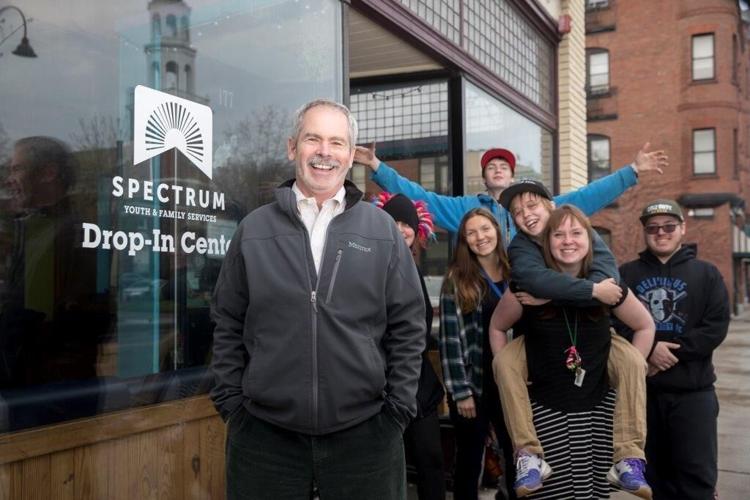 With two large donations in hand, one of $200,000 and one of $100,000, the Spectrum board of directors has committed to operating the drop-in center for three years. Redmond said he hopes it is just the start and the agency will eventually be able to provide overnight shelter.
He hopes to have the warming shelter open by January 1. Once a location has been finalized, Spectrum will likely be asking for donations of supplies and assistance with providing meals for those who come to the shelter. Until then, monetary donations are welcome. Spectrum has set up a location for those who wish to donate toward the St. Albans project.
One local business which has already made a sizable contribution is Mylan Technologies, Inc.
Ben & Jerry's has long been a supporter of Spectrum, as well, and the organization has been speaking with other local businesses including Mill River Brewing and Groennfell Meadery.
The project also has the support of local educators. Kevin Dirth, superintendent of the Maple Run Unified School District, called the planned opening "great news."
"This has been a long time coming," he added. "I look forward to Maple Run's collaboration with them to expand the support of our children in this community."
UPDATE: On Sept. 10, 2020, the story was update to include a link to the site for donations to the St. Albans drop-in center and remove a statement made by Redmond in which he said donations from Franklin County would go towards the new center, as Spectrum has many longtime donors from Franklin County whose donations have already been put toward other projects.