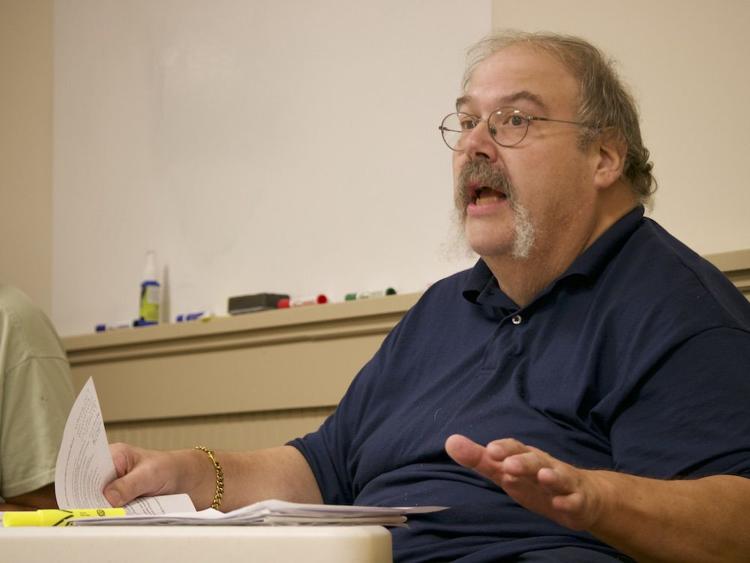 FAIRFAX – A member of the Fairfax selectboard has recused himself from all future discussions involving the possible lease of public land to Verizon for the construction of a cell tower near Fairfax's southern village.
Citing a friendship with Verizon representative Andrew Davis, selectperson Stephen Bessette asked that he be recused from participating in future discussions and votes on a proposed lease agreement with Verizon, believing his friendship would result in a conflict of interest.
Since Verizon first approached Fairfax about leasing town property on Fletcher Road for a cell tower, Davis has represented the cellular service provider in negotiations with the town, appearing before the board on several occasions to discuss the lease.
"I am friends with Andrew Davis and his wife, so I'll recuse myself from the voting," Bessette said during the board's last regular meeting.
"You feel you could not make a decision one way or the other because of your relationship?" the board's chair, Steve Cormier, asked for clarification.
"Yes," Bessette replied. "I would just like to stay out of this decision."
Negotiations currently remain ongoing between Verizon and Fairfax over the lease, which would allow Verizon to build a cell tower in an area where, according to previous presentations by Verizon representatives, increased data use meant nearby cell towers would likely reach capacity.
The proposed tower, which would occupy a small segment of a larger property still usable by Fairfax, has been met with protests and opposition by residents living nearby, who feared the tower would impact everything from quality of life and public health to property values.
One of those residents, Robert Revoir, approached the Fairfax selectboard during their latest meeting to ask that the board defeat the project, calling on the board to weigh possible damages to nearby residents while considering the lease agreement.
"I don't see how this tower, given what the benefits they told us it's going to give the town… is worth putting an individual in some sort of possible or likely jeopardy," Revoir told the selectboard. "I'd just like the board to consider that as they go forward with this, because it is a very important decision for some people because they feel they are being put at risk, and I would say they are."
Public health concerns regarding cell tower radiation and risks of cancer have been disputed by the American Cancer Society, which notes on its website that, in light of the limited levels of radiation recorded below a typical cell tower, "at this time, there is very little evidence to support this idea."
In a previous email to the Messenger, Stephanie Corey, the head of the Vermont Association of Realtors, explained the presence of a cell tower could negatively impact a sale if it obstructed views, but added that, as a realtor based out of Orwell, she "had buyers terminate purchase contracts due to lack of high-speed Internet options and poor or nonexistent cell coverage."
Debate around Verizon's proposed cell tower returned to the selectboard during their last meeting due a discussion around having Fairfax's town manager, Brad Docheff, reach out to legal counsel about some of the details within the town's proposed lease agreement with Verizon.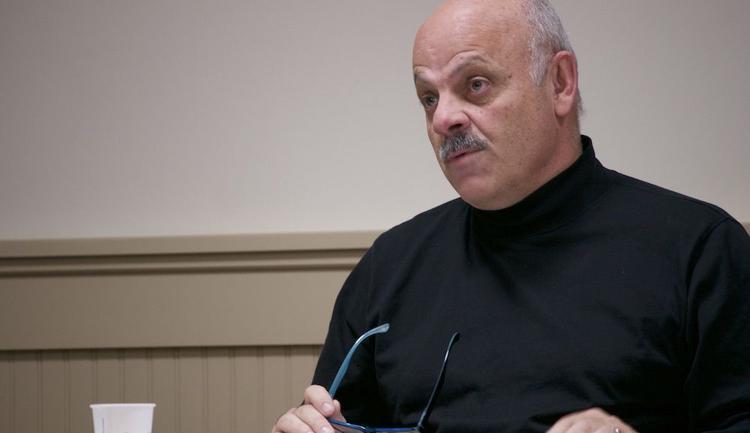 Cormier, speaking for the selectboard, said asking Docheff to continue seeking legal advice on the lease agreement was not a sign that the board had decided on the lease. "It doesn't mean we're making a decision one way or the other," Cormier said. "There's no reason at this point to say 'no' to this. I think we need to continue to go through this process."
He added that, should the selectboard ultimately agree to lease land to Verizon, a cell tower would still need to be approved by several other local and state commissions before Verizon could begin erecting a tower.
"There could be a number of things that could stop this process, including Verizon," Cormier said, before adding, "Every one of us takes this seriously."
"I think there were a lot of questions answered, but if there are other questions or concerns that were not addressed to the board, maybe have the people who do have concerns write things down and send them to us so we can at least look at them," Cormier told Revoir. "I think that would be a fair or reasonable ask as a part of the board to hear what else people are concerned about."
"There are a lot of people out there who are concerned… who are not quite sure of what avenue they have to do that," Revoir replied. "I don't know how you could get that out there."
Cormier answered by encouraging people to either reach out through the phone or via email – selectboard members have either phone numbers or email addresses posted on Fairfax's official website – or by meeting with officials directly at the town hall.
"We want to hear from people, so we're not against that at all," Cormier said.