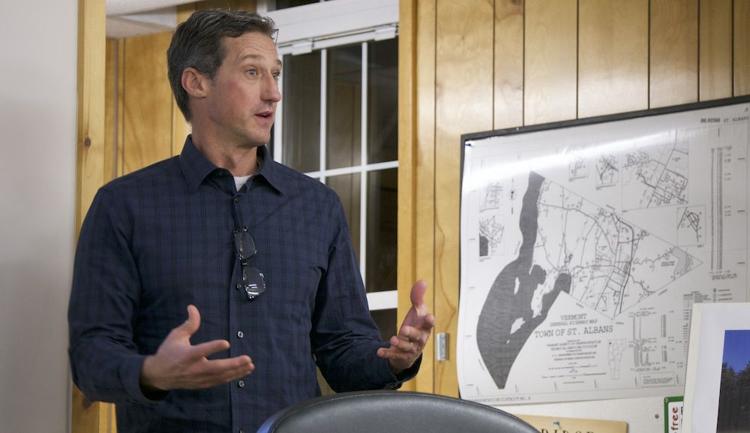 ST. ALBANS TOWN – The St. Albans Town selectboard has given tentative approval to another solar project on Lower Newton Road, agreeing to endorse a project as a preferred site pending the approval of the regional planning commission.
The solar project, slated for a large parcel near the Army National Guard's installation, would be the second such project approved by the town's selectboard and the first following the board's formalization of its procedures around solar projects.
A "preferred site" is a state designation for energy projects allowing the project to tap into favorable net metering benefits and other financial supports. Projects with the preferred site moniker are typically sited for places like brownfields, gravel pits or the rooftops of existing buildings – areas that are either already in use or a challenge to develop otherwise.
While state agencies have their own review processes and criteria for deciding on preferred sites, state law also allows agencies to weigh the opinions of local governments through joint letters of endorsement signed by a municipality's planning commission, its selectboard or city council, and its respective regional planning commission.
The project tentatively endorsed by the selectboard last Monday was the second the town has supported as a preferred site this year and the second proposed by the Pennsylvania-based Alternative Energy Development Group (AEDG) and its affiliated company SolarSense for a 100-acre parcel owned by Rewes Properties on Lower Newton Road.
According to testimony from AEDG's William King in minutes taken for a Nov. 18 meeting of the St. Albans Town planning commission, the roughly 2.5-acre project site was recently used as a dumping ground for snow and, due to nearby wetlands, likely proposed a challenge for other kinds of development.
According to King's testimony recorded in those minutes, plantings would also be proposed along Lower Newton Road to conceal the project.
After the planning commission agreed to endorse the project, King brought it before the selectboard to seek a tentative approval before brining it before the Northwest Regional Planning Commission (NRPC).
King told the selectboard that, because of permitting would likely take until the end of 2020, his company's proposal for Lower Newton Road would likely see construction start in 2021. "I'd love to say construction next year, but realistically with the timeline for the approvals… I'd probably get my permitting this time next year," King said. "Realistically it'd be in Spring 2021."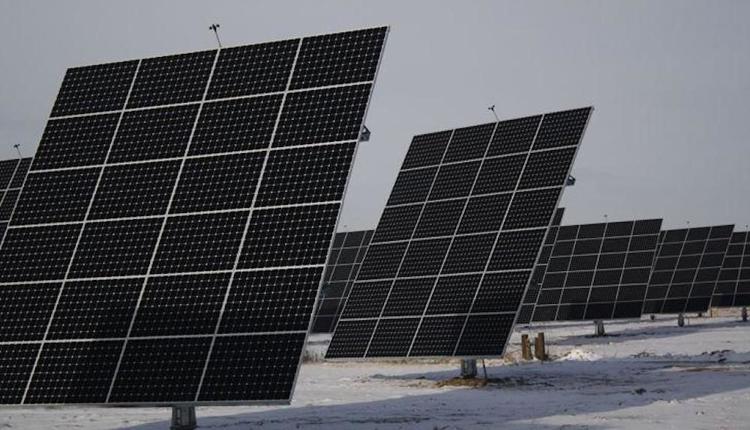 Another 3-acre solar site steered by AEDG for Rewes Properties' Lower Newton Road parcel was already endorsed by the selectboard earlier this year. That project, according to King, would likely see its final permitting approved sometime soon, and King said he expected construction on that project to begin sometime next year.
Asked about whether or not the power produced at the new site would be sold locally, King said there were conversations with several area industrial producers about tapping into power produced by the array.
"There's potential… [but] I can't guarantee it," King told the selectboard. "One of the things with St. Albans is there's a lot of manufacturing here, so there's a lot of lode, which is why the area is sort of in [Green Mountain Power]'s 'green zone.'"
Earlier this year, the selectboard wrestled over several meetings about how to approach projects seeking "preferred site" statuses in town, resulting in multiple meetings with King over a previous solar project on Lower Newton Road with varied levels of pushback from the board.
Ultimately, the board decided that it would require the company seeking status as a preferred site begin its formal 45-day notice outlining how the project met state and regional standards as a preferred site before it could formally agree to signing off on any letters of endorsement.
This last Monday, the selectboard, through consensus, endorsed AEDG's proposal conditionally, agreeing to sign off on the requested joint letter of agreement so long as it passed through NRPC's more formalized review of AEDG's 45-day notice.
"If you get the RPC to sign off, I think we're there," selectboard chair Brendan Deso said.
If ultimately approved, AEDG's new solar project would be the third preferred site endorsed by the selectboard for the area around Lower Newton Road. In 2018, the selectboard endorsed another solar project on Maquam Shore Road.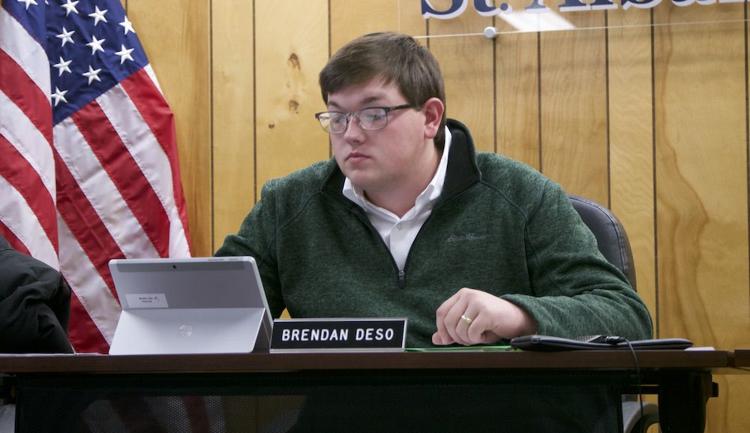 Earlier this year, the state's Public Utilities Commission, deciding there were areas where the state's rules around net metering could be streamlined or revised, began reviewing its net metering and preferred site regulations.
Currently, the state's renewable energy goals seek to commit Vermont to producing 75 percent of its energy use from renewable sources like solar or wind by 2032.
According to a Dept. of Public Utilities report from 2018, the state handily exceeded its interim renewable energy target of producing 55 percent of its energy through renewable sources. As of 2017, 63 percent of the state's energy was sourced through renewables.