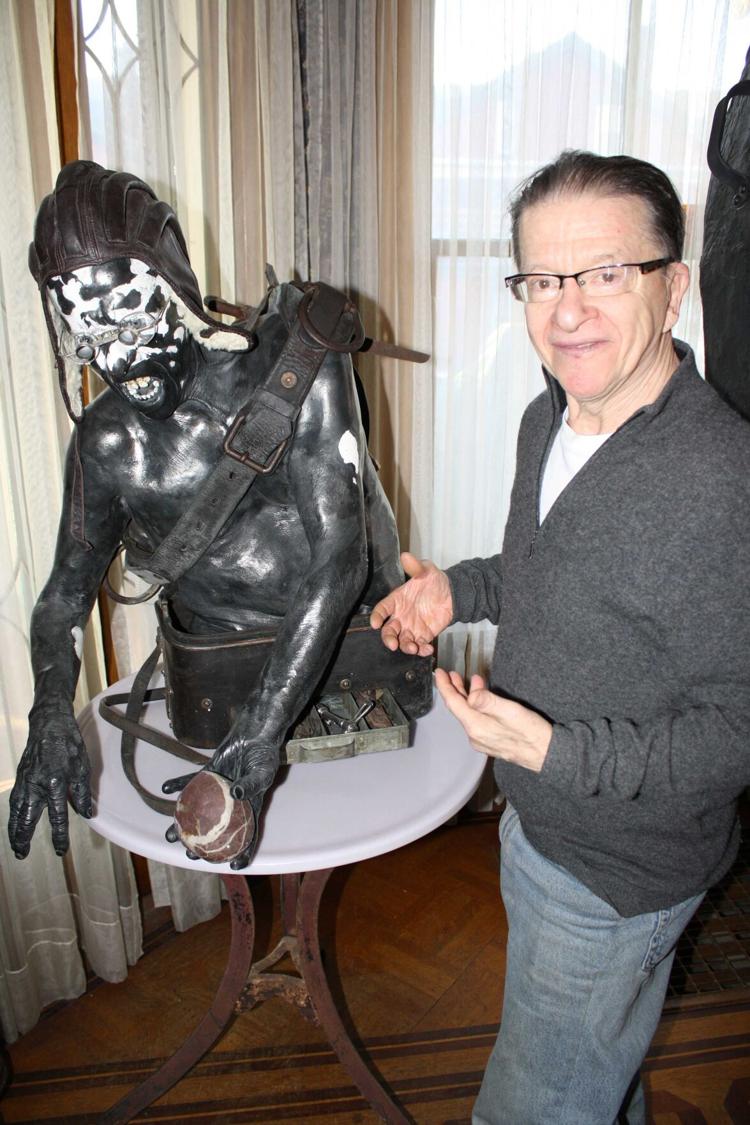 ST. ALBANS — The art world has lost one of its most challenging artists and St. Albans one of its most genial citizens.
The family of Mark Prent has announced that he passed away suddenly on Sept. 2 at the University of Vermont Medical Center of an aortic aneurysm.
Prent, 72, was an internationally known artist who counted film directors David Cronenberg and Guillermo del Toro among fans of his work.
His wife, Sue, said he hadn't been feeling well for several days, but was working despite not feeling well. "It seemed like he had a minor ailment," she said. Even after being admitted to the hospital, "he fully expected to go home and get back to work."
In recent years, he had been doing his best work, she said. "He was at his most creative."
Prent burst onto the art scene in 1972 with a controversial show at the Isaacs Gallery in Toronto, which the Toronto Police attempted to close.
The gallery owner, Avrom Isaacs, refused to close the show, and the courts sided with Prent and Isaacs.
Among the pieces exhibited was a life-sized figure of a man in an electric chair. It was a participatory sculpture, with viewers having the option of "electrocuting" the figure themselves.
Yet it wasn't one of the pieces the police found objectionable. That's a "wonderful example of … what we think is acceptable to us and what we think is not acceptable to us," Prent told the Messenger in a 2015 interview about his work.
Two years ago he had another exhibit in Toronto. People came to the exhibit who had seen the 1972 show and subsequent shows at the Isaacs Gallery. "They felt like they had grown up with his work," Sue said.
Last fall, he had a joint exhibit in New York City with Swiss artist H. R. Giger, curated by another film director, Harmony Korine. "It was a really wonderful and gratifying experience for Mark," Sue said. "He was looking forward to more exhibitions and doing more work."
Over the years, Prent's work shifted away from the large, room-sized installations of his early work to smaller-scale pieces. Sue described them as "jewel-like," but that didn't mean the work became less challenging for viewers.
"Our world is getting more and more difficult, more and more worrisome," Prent told the Messenger in 2015. "We can all do something in our own way. I can do something in my way, in sculpture."
While Prent said he didn't know where his inspiration came from, he was also clear that it was connected to his concerns about the pain and suffering human beings inflict on one another. "I'm very comfortable with people applying these kinds of issues to my work, as opposed to thinking it's horror for horror's sake," he said.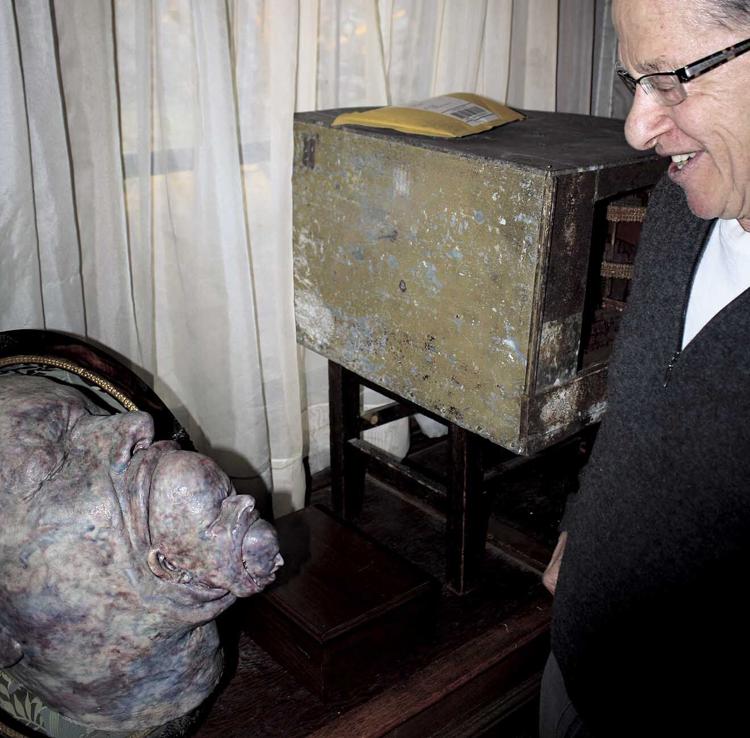 Indeed, it was clear from speaking with him that Prent believed in a challenging world art must be equally challenging. It should not be, in his words, "too comfortable."
Although his work could be dark and unsettling, it was also often laced with humor, which Prent freely admitted was a black humor.
He liked to create work that was open to multiple interpretations, telling the Messenger, "I really learn a lot from people's responses to what I make."
While many might assume that dark work came from dark experiences, for Prent it was the opposite. His family emigrated to Canada from Poland when he was an infant. But otherwise, he'd had an ordinary life, he said, and he suspected it was that ordinariness which allowed him to go to dark places in his imagination and in his work where those with first-hand experience of darkness might not be able to go.
In person, he was quick to smile and laugh.
The impact of his work extended beyond its content to the techniques used to create it. A sculptor, he developed many of the methods he used to create molds himself, including methods of reverse painting that gave his work a translucent quality. "We called it extended realism," Sue said.
A longtime instructor at Concordia University in Montreal, Prent was in the process of creating a series of videos on his techniques so he could work with students remotely. "He was enjoying the documentation of his techniques," Sue said. "He had a lifetime of tricks of the trade."
Someone called the videos his legacy. Sue said he liked that idea.
His work was exhibited in numerous countries. He was the subject of three documentaries and the recipient of a Guggenheim Fellowship in 1977.
A few years ago, Sue, together with art photographer David Saltmarche, created a book of Mark's work. He was so prolific that there is now enough material to fill a second book, Sue said.
She and their son, Jesse, "will have a lot to maintain now," she said, in reference to the legacy left by Prent's work.
"We're trying to be positive and do things to commemorate his life," Sue said. "We have everything to be grateful for."