MONTPELIER – The Scott administration revealed Wednesday its proposal for a $400 million relief package for shoring up the state's economy amid the fallout of the COVID-19 pandemic.
The proposal would direct millions in federal funds from the CARES Act to businesses impacted by the pandemic, provide relief to Vermont's housing sector and market Vermont for in-state tourism to bolster the state's tourism industry while interstate travel remains subject to temporary quarantines.
"Many [businesses] are still closed, others have reduced operations and are just barely holding on, and this package will help them keep afloat while we get through this phase," Gov. Phil Scott said during a Wednesday news conference.
Up to $250 million in total would be leveraged for supporting businesses directly through emergency grants and low-to-no interest loans, with programs specifically targeting small businesses, the dairy sector and the restaurant and service businesses most directly affected by the pandemic.
Included within the $250 million assistance funds, the dairy sector alone would receive $50 million in funding distributed through the Vermont Agency of Agriculture, Food and Markets, with $40 million intended for the state's 670 dairy farms and another $10 million intended for its dairy processors.
The proposal earmarks $20 million of the proposed $250 million specifically for small businesses and nonprofits with annual revenues totaling less than $1 million.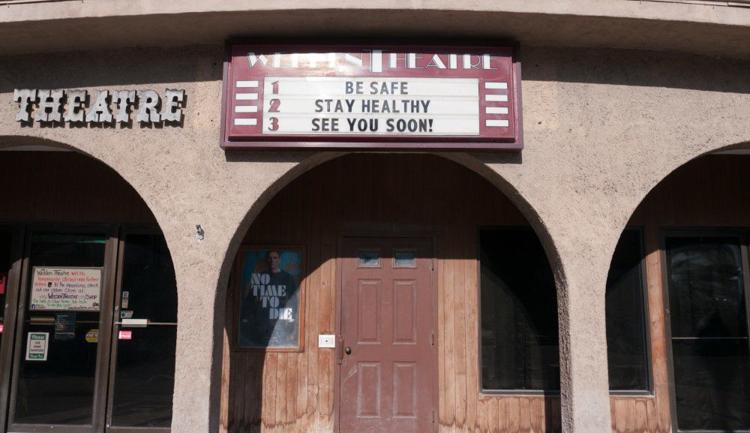 The administration's proposal would also direct $42 million toward providing relief to landlords and tenants and another $8 million would fund the restoration of substandard homes in Vermont in order to house the homeless currently sheltering through the state's motel and hotel voucher program.
The funding, Vermont housing and community development commissioner Josh Hanford said, would help "stabilize the rental housing industry and prevent tenants from experiencing evictions and possibly homelessness" by committing up to three months of emergency rental assistance.
According to Hanford, the program could support as many as 13,000 households affected by the pandemic.
The $8 million geared toward refurbishing older housing stock would meanwhile allow the state to rehabilitate up to 250 homes for sheltering the homeless currently using a hotel voucher system Vermont's human service secretary Mike Smith deemed "unsustainable" Wednesday.
The U.S. Interagency Council on Homelessness estimates that more than 1,000 Vermonters were considered homeless in the year preceding the COVID-19 pandemic.
According to Smith, the state was looking at "what funding was available… and what could be sustainable for funding" in order to provide shelter in lieu of the voucher system.
"The hotel, motel voucher system is not a solution to a long-term problem," Smith said. "I think a more permanent housing solution or a more controlled housing solution or shelter solution is better than just putting people in motels, and that's what we're working on now."
Hanford admitted Wednesday the funding wouldn't be enough to support every family currently housed through the agency's voucher program but added "we have to start somewhere."
Up to $5 million from the $400 million package would fund technical assistance programs to connect business owners and employees to resources for navigating their gradual reopening and for navigating mental and physical health issues from returning to work amid the COVID-19 pandemic.
The administration is also proposing to spend $5 million for promoting in-state tourism, both through a statewide marketing program and by funding regional and local advertising campaigns.
According to Scott, the administration would work on a plan for using the remaining $90 million, pitched by Scott's administration as a second phase of funding for longer-term recovery goals, such as the expansion of broadband or training programs for Vermonters who were unemployed by the pandemic.
Scott also suggested the relief spending proposed by his administration provided for only a short term relief to address the immediate fallout from the COVID-19 pandemic, telling reporters Wednesday that more may be needed in the future.
"This is really to stabilize the economy at this point in time," Scott said. "We understand that this is not enough. I would anticipate we would need more in the future."
Spending funds awarded through the CARES Act – the federal government's $2.2 trillion pandemic relief bill signed into law in March – requires the Vermont General Assembly's approval, meaning Scott's proposal would have to be vetted and ultimately passed by the legislature before it could go into effect.
Vermont has received $1.25 billion through programming authorized by the federal CARES Act.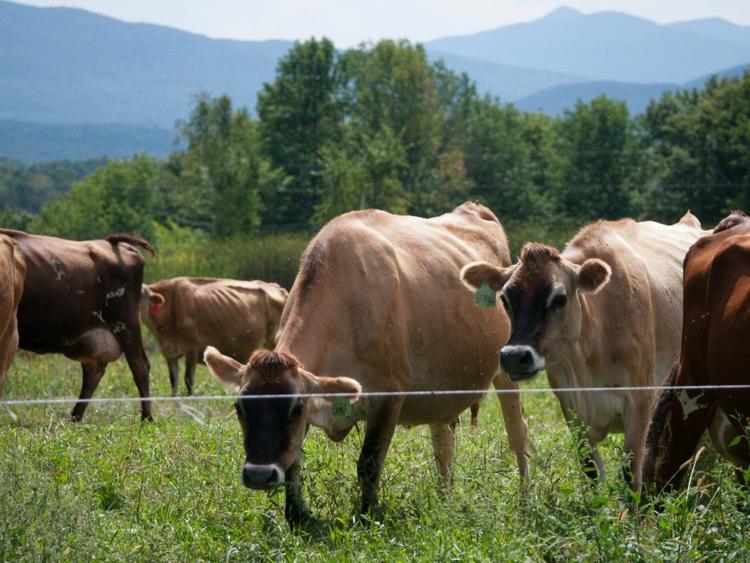 Dairy relief
The Scott administration's proposal to commit $50 million to the dairy industry comes as the pandemic and resulting economic shutdown upended many of the industry's largest markets, with the closure of restaurants and schools in particular stinging farmers and processors.
According to Vermont Secretary of Agriculture Anson Tebbetts, milk prices, which initially looked like they could have rebounded in 2020 after five years of low prices, were now expected to reach "historic lows" in the coming months as dairy farmers' markets "collapsed practically overnight."
Speaking during Wednesday's conference, Tebbetts said some cheesemakers in Vermont had seen their sales tumble by as much as 95 percent, and farms were projected to lose anywhere from $58,000 for smaller farms to $1.16 million for larger farms in annual income due to the collapse of milk prices.
The projected losses have already forced at least one cooperative active in Vermont – the Kansas City-based Dairy Farmers of America – to begin implementing supply controls in order to reel in a pandemic-induced oversupply in milk responsible for the collapse in milk prices.
According to Tebbetts, five farms have closed in Vermont since the beginning of May.
Tebbetts characterized the dairy relief as a "story of survival," acknowledging it would only provide shorter term relief amid a downturn in dairy prices expected to last through much of the summer and potentially into fall.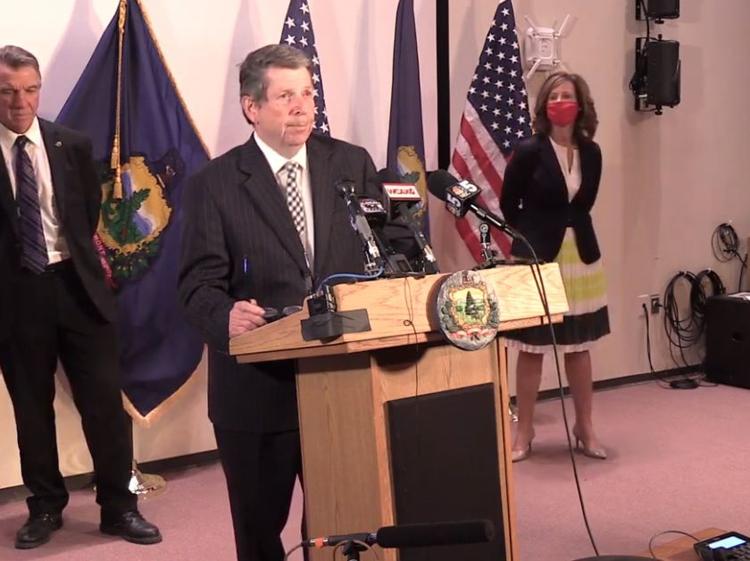 "An average payment we may give in a grant to a large farm could be $110,000, but they're projecting losses that could run into hundreds of thousands of dollars," he said. "But, that $110,000 is valuable because it's going to be able to pay some of the bills that need to be paid in order to get them to the next step."
The fallout has also left many of the businesses directly connected to dairy – seed dealers, veterinarians and processing plants – also at risk, Tebbetts said Wednesday.
The importance of dairy in some communities was enough for members of the administration to remark that "we need dairy to be successful" despite structural challenges Vermont's dairy industry has faced in the last decade.
"It is worth saving, without a doubt," Tebbetts said. "We can't afford to lose farms in some of our towns."
When asked about providing financial support for migrant farm workers, many of whom are barred from state and federal programs for those affected by the pandemic, Scott suggested the answer could come from the legislature or the farmers who would benefit directly under the administration's proposal.
"I know they're vital to some of the ag – particularly dairy – in our state," Scott said. "Maybe with some of the money that's being put forward, the dairy farmers themselves could provide that relief through the initiatives that we're putting forward."
According to advocacy group Migrant Justice, there are approximately 1,500 migrant workers staffing farms in Vermont.