ST. ALBANS — A year after Maple Run Unified School District implemented a new safety program, it has increased its number of school safety workers to three. 
This fall, Michael Mazzaferro and Dennis Ward joined William Westen as safety workers at BFA and Northwest Career and Technical Center. Some parents, though, are advocating for the return of a school resource officer. 
"Not every community member is afraid of police officers. They do serve a great role within the school," SATEC parent Ashley Dupre told the school board during a Nov. 16 meeting. 
In July 2021, after six months of collecting data and hearing testimony, Maple Run's SRO committee recommended the district replace its SRO program with a district liaison officer and school safety workers. The board approved that recommendation 8-1. 
Now, Lt. Paul Talley of the St. Albans Police Department serves as liaison to the district's four schools. He responds as-needed, and since spring 2022, the district has made 35 calls for assistance. 
Meanwhile, Mazzaferro, Ward and Westen are present daily to monitor BFA's entrances and exits, screen visitors, de-escalate stressful situations and form relationships with students. 
"[We may] look like we're just making sure everybody's going to class, but that's only one of the many things that we are doing," Mazzaferro told a reporter for BFA's student newspaper, The Mercury. 
Both Ward and Mazzaferro have past experience in law enforcement. Ward is a recently-retired police officer from the South Burlington Police Department, where he spent four years in the  Youth Services Unit. Mazzaferro worked as a correctional officer for 16 years.
Dr. Jen Williamson, a SATEC parent and longtime advocate against SROs, said at the Nov. 16 meeting that she is glad to see the district add to its school safety team. 
"That's wonderful. I'm really glad that we do not have people carrying guns around our school and terrifying our children," she said. 
BFA principal Brett Blanchard told the board he believes the school safety workers are contributing to the positive morale he is seeing at the high school, but students who feel uncomfortable about them also might not be willing to tell him. 
"The safety workers have proven to be an integral link between the issues we've had in the past and a more positive start this year," he said. 
Despite this, some district parents, like Amanda Giroux, don't think the safety workers' presence at the high school is enough, and they're circulating petitions to bring back the SRO model. 
"That was me in the SATEC pick up line with the petitions," Giroux said at the meeting. "I think something needs to be done, not just at BFA but in the elementary schools as well. They have nothing."
At the Nov. 2 school board meeting, SATEC parent Chris Caster also advocated for SROs. He and Giroux, as well as others, think the district's approach to school safety should be on the ballot so the entire community can weigh in. 
"I've spent too many mornings watching news programs after a school shooting," he said. "I always had a sense of security when I dropped my kids off and there was a police officer there that was trained to potentially repel something awful from happening. Removing him or her out of the school district was wrong." 
What school safety workers do
On any given school day, visitors to BFA are greeted by one of three school safety workers. Stationed at the desk at the entrance to the Connector, Mazzaferro, Ward or Westen will ask to see and scan a visitor's ID before walking them to their destination.
The two safety workers not stationed at the desk are circulating throughout the school. They monitor other exits, check bathrooms and spend time in indoor and outdoor eating areas.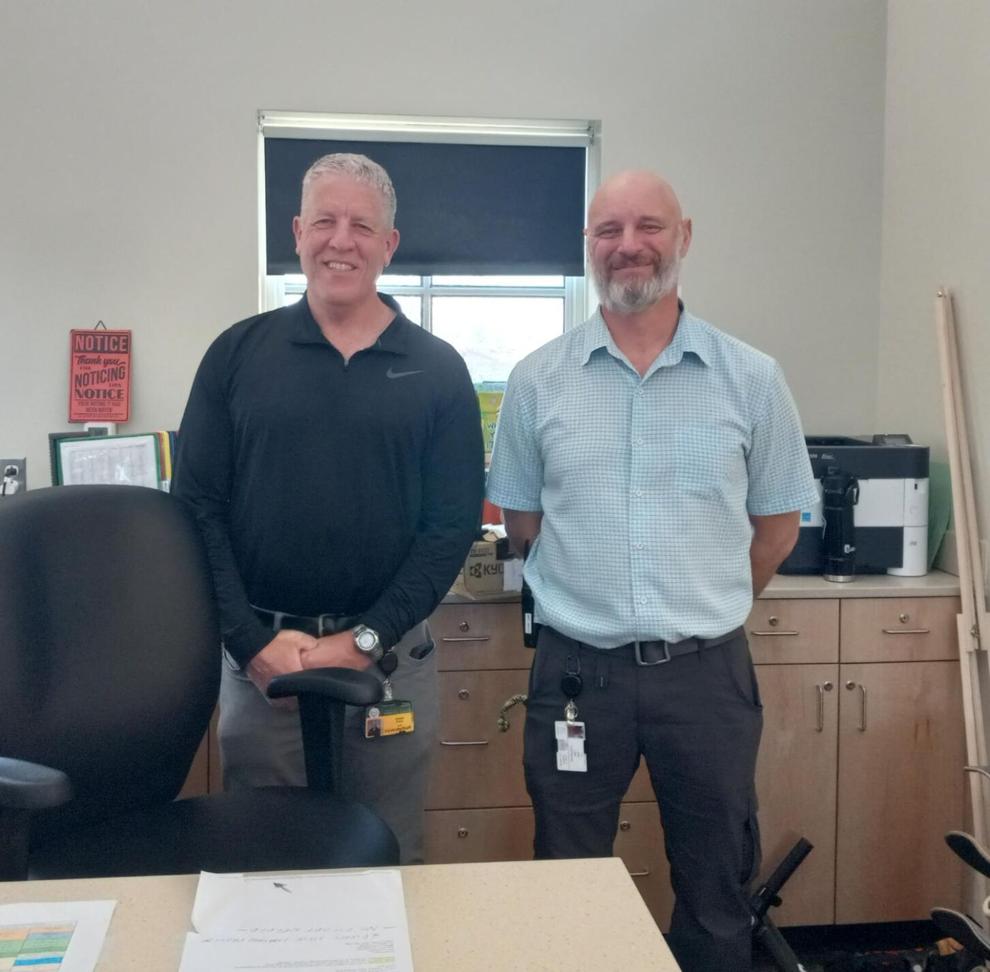 Leah Fitzgerald, student representative to the school board, said she's found the safety workers to be everywhere, talking with students and learning their names. Her fellow representative, Maura Thompson, agreed. 
"I like to say 'Good morning' on a daily basis, then over time adding to that conversation," Ward told The Mercury. 
All three safety workers are trained in the Vermont Department of Public Safety's school safety guidance, Blanchard told the board, and two are highly trained in what he called "modern techniques." 
They do not wear a uniform and do not wear a tactical belt, factors that Westen thinks make him less intimidating and more approachable to students. 
"My goal is to make sure BFA students and staff are safe from any type of threat," he said. "Socially, emotionally, academically and physically safe."
Blanchard said the feeling of increased positivity and engagement is understood anecdotally and not through data collection. Board vice-chair Nina Hunisicker pushed back, asking if the safety workers' interactions with students could be documented, so the board could have a better understanding of the role they play.
"I'm not looking to account for every minute of every day, but roughly how many calls or incidents are you being called to in a given day? And what are the natures of those incidents? I think that's reasonable," she said.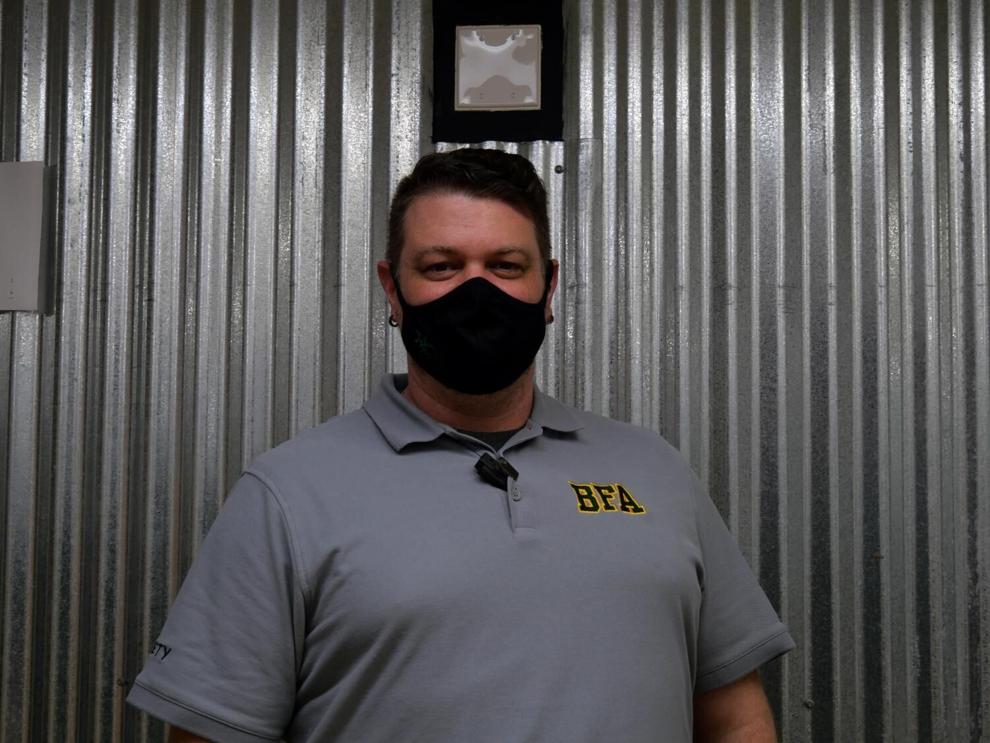 Blanchard said he would work with other school leaders to figure out what could be logged without being burdensome.
District liaison interactions
Interactions with the district liaison from the St. Albans Police Department, however, are tracked. Since the spring, a police officer has come to campus 35 times to deal with student-related issues. 
Superintendent Bill Kimball reported that of those 35 calls, about 25% were for BIPOC students, a percentage that is disproportionate to the number of BIPOC students enrolled in the school system. 
"It's concerning to me when I saw it," Kimball said. "We have to look into what those are." 
Kimball and his team were not able to analyze that statistic ahead of the Nov. 16 meeting, as he said the administration is maxed out. The board pushed him to make time for further review before the next meeting on Wednesday, Dec. 7. 
The report of district liaison statistics also showed that it takes an average of 11 minutes for a police officer to respond to a call at Maple Run, a timeframe that Hunisicker was unhappy with. 
"When we went into this, it was all about how they are two minutes away, two minutes away," she said. 
The police department is down three or four officers and is stretched thin, Kimball replied. 
This didn't satisfy board members though, who urged for a more robust conversation at their next meeting. When board chair Nilda Gonella French asked whether that gave the administration enough time to prepare, board member Peter DesLauriers said: 
"When we're talking about safety, there's no such thing as too soon."