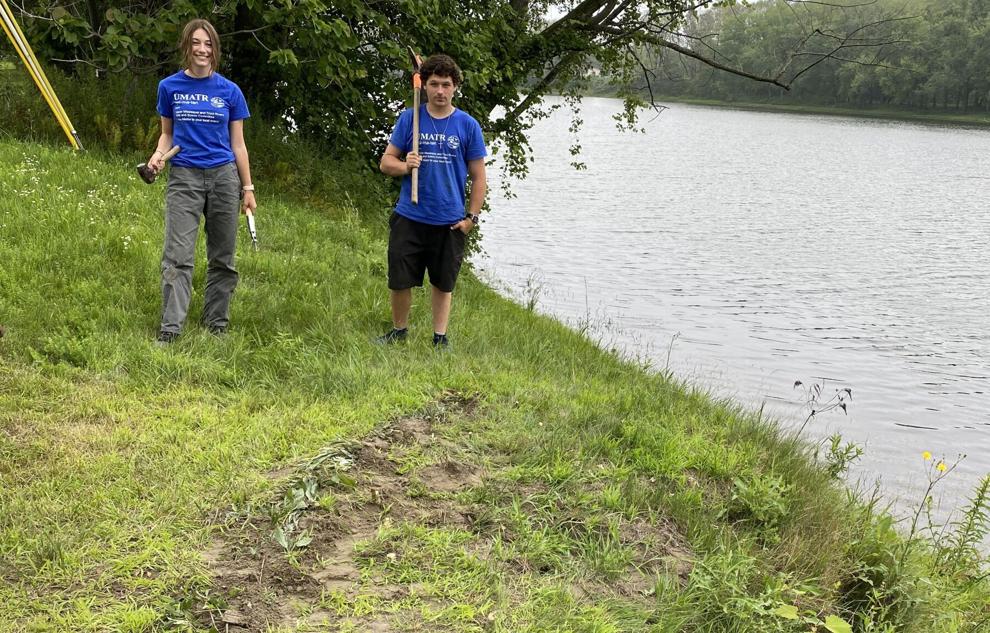 BURLINGTON — Several Vermont high school and college students recently completed internships with the Lake Education and Action Program (LEAP), gaining valuable work experience and water quality knowledge while educating landowners about protecting local waterways.
Anthony Plante, of Richford, worked with landowners on small-scale riparian plantings and to control invasive knotweed along streams and riverbanks.
As part of this project, he assessed how water flows across properties and ways that it could potentially impact water quality. He also conducted riparian buffer planting success surveys and provided rain garden maintenance.
The program, led by the Poultney Mettowee Natural Resource Conservation District, is supported by Lake Champlain Sea Grant and University of Vermont (UVM) Extension. I
t was expanded this year to partner with Friends of the Winooski River, Missisquoi River Basin Association and the Winooski Natural Resource Conservation District to offer watershed science professional development opportunities to more students.
"The program's benefits are multi-faceted," says Lake Champlain Sea Grant's Kris Stepenuck. "It provides career training for young adults, education for landowners and shoreline protection to benefit water quality all in one package."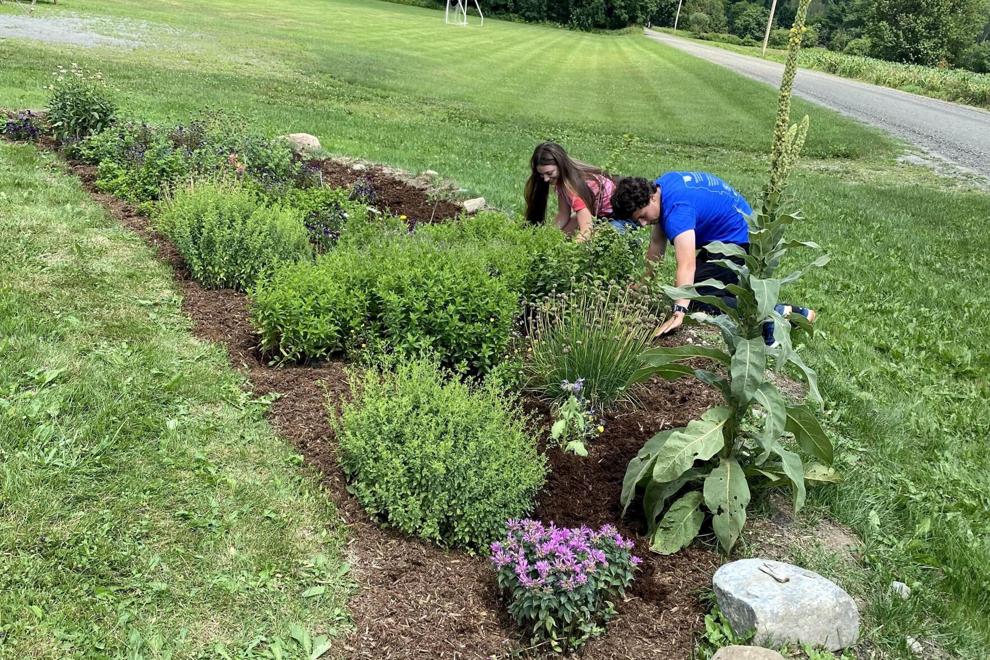 LEAP encourages and facilitates stewardship projects by landowners that restore stream or shoreline habitat and decrease runoff to streams and lakes. Interns help develop educational materials and provide public outreach although also benefit from hands-on learning, such as rain garden maintenance or planting trees and shrubs or restoring or expanding stream banks to create lakeshore vegetative buffers.
"For many students, LEAP offers STEM (science, technology, engineering and mathematics) opportunities," Stepenuck says, "often in locations where STEM jobs are few and far between. An added benefit of LEAP is that it strengthens and expands relationships between the partner organizations and Lake Champlain Sea Grant."
Plante will be a senior at Richford Junior Senior High School.