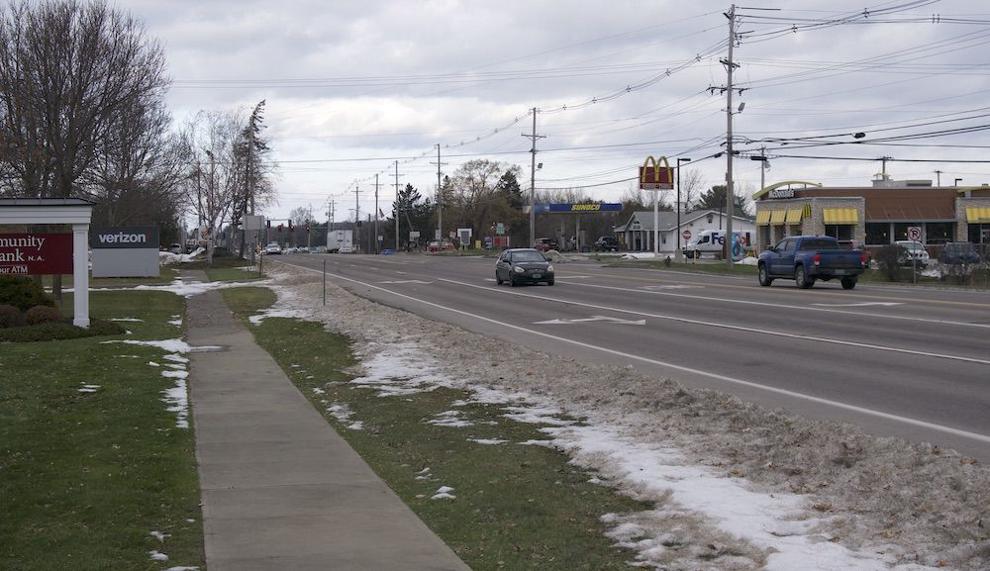 ST. ALBANS TOWN – A series of reports advising St. Albans Town on making its roads more amenable to walkers and bikers may lead to at least minor improvements along some of the town's busiest roads.
The selectboard agreed on attempting to follow up recommendations in those reports when reviewing the reports in their latest meeting, agreeing to, in the words of selectboard chair Brendan Deso, "cherry pick" a few projects to prioritize.
In June, the town, with support from the health and lifestyle advocacy group RiseVT, hosted walkability expert Mark Fenton, an advisor whose expertise lay in making communities more pedestrian-friendly.
Throughout his stay, Fenton was toured around roadways where St. Albans has actively wrestled with pedestrian safety and sidewalk planning, namely the northern stretch of Route 7, Maquam Shore Road and St. Albans Bay.
Individual reports were filed for each area Fenton toured.
In all three reports, Fenton recommended the town consider adopting a formal complete streets policy requiring new or repaired roads be built to safely accommodate both vehicles and pedestrian and bicycle traffic.
"It just gives us an additional frame for us to look at the road before we do anything to it," said selectperson and RiseVT wellness specialist Jessica Frost. "I don't believe it's requiring us to do anything, just forcing us to have a discussion, which I think is a great idea."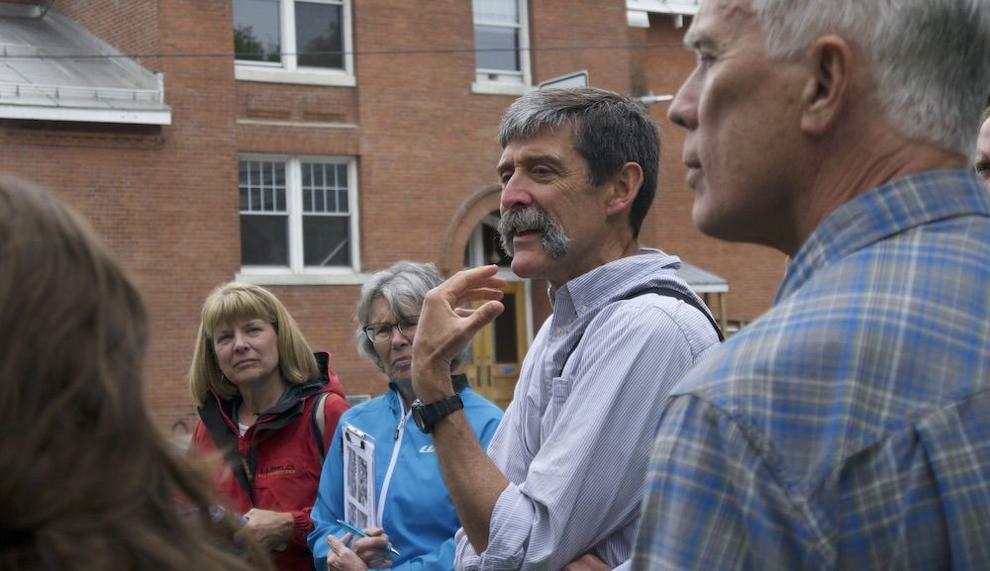 St. Albans Bay
Fenton's reports imagined St. Albans Bay as an area with "the potential to be a very inviting and functional pedestrian area," with many of the suggested improvements anchored at the intersection of Lake Road and Georgia Shore Road.
"The intersection... currently allows for vehicles to travel at unsafe speeds, particularly given the large sweeping turns, which is dangerous for motor vehicles as well as pedestrians and bicyclists," Fenton wrote.
Fenton recommended slowing traffic through the bay area with crosswalks and curb extensions, something he said would "increase ability of pedestrians to see and be seen by vehicles" and "shorten crossing times."
Curb extensions, otherwise known as "bump outs," are where sidewalks and the abutting curbsides are extended into the road at street crossings, shortening a crosswalk and narrowing the road to slow traffic.
Fenton also recommended stricter parking controls near the Bayside Pavilion, particularly near Georgia Shore Road, where the current parking situation would, according to Fenton, lead to vehicles "blindly backing out into... traffic."
He advised limiting the parking there to parallel parking or completely doing away with it all together, with the roadside possible blocked off by planters or even an extension of outdoor seating at the restaurant.
In the St. Albans Bay Park, Fenton described possibly stretching the walking path with a "soft shoulder" of dirt and gravel to allow for more pedestrian traffic when the path might be at its busiest.
Fenton ultimately advised for the gradual construction of sidewalks through St. Albans Bay, with curb extensions and planters framing the few bay area's few businesses' parking lots.
"This would be a great safety improvement, and should certainly occur during any planned intersection reconstruction," Fenton wrote.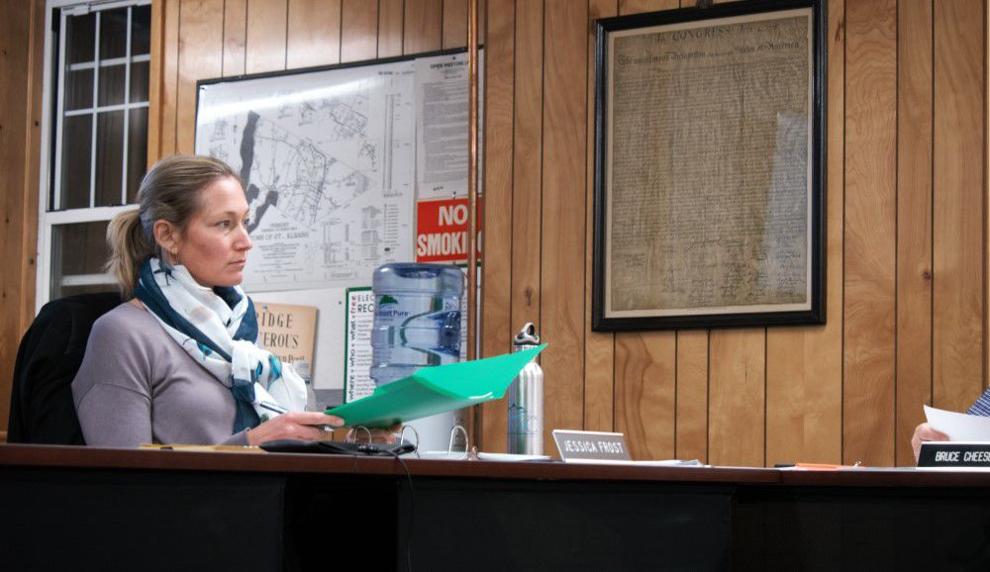 Route 7
In the town's commercial hub centered on Route 7 in the town's north, Fenton advised a hypothetical complete streets policy include requirements for strip malls and other businesses to string sidewalks through their developments.
Many, like the Highgate Plaza, had entrances that appeared "only designed for vehicles" and were challenging for pedestrians.
At the Highgate Plaza in particular, Fenton appeared to advise reducing the four lanes to the plaza's main entrance to three – two exiting and one entering. The rest of the space, he advised, could be used for a pedestrian lane demarked by paint or planters.
A similar recommendation extended to the other driveways along Route 7, where parking lot entries, according to Fenton, could be better defined for drivers and walkers.
He also advised extending crosswalks throughout that segment of road and connecting the disparate strands of sidewalks built in that area, possibly by designating the region of Route 7 a Sidewalk Improvement District where businesses might be required to support sidewalk projects.
Fenton's Route 7 report came with a recommendation that the town seek a roundabout with mountable aprons for larger trucks at the intersection of Routes 7 and 207, cited as a source of "considerable challenges, especially for pedestrians."
He also pitched a possible extension of the Missisquoi Valley Rail Trail that could branch off of the Rail Trail near where it passes beneath Interstate 89 and lead toward Parah Drive, effectively connecting the trail to the Route 7 business area.
"It is worth aggressively pursuing an off road connection," Fenton wrote. "The trail is relatively close and could be a very functional bike access route for customers and employees."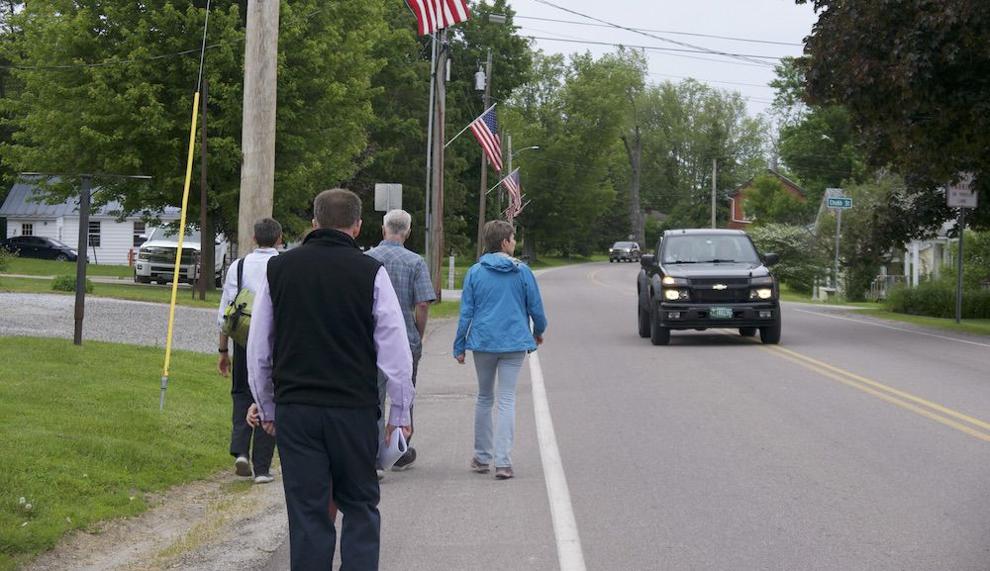 Maquam Shore Road
On Maquam Shore Road, Fenton advised signage and advisory lanes encouraging traffic to share space with the bikes and walkers that frequent the lakeside road.
Over the last year, residents from both the St. Albans and Swanton sides of the road had lobbied the St. Albans Town selectboard about improving pedestrian amenities on the road, where narrow lanes and speeding traffic can make pedestrian travel a challenge.
Swanton recently received a planning grant to address pedestrian safety on the road, and Fenton advised St. Albans wait to make sure they make improvements are consistent with Swanton.
Fenton also advised the town solidify its data on the road before making significant improvements, so the town would have better information on the types and amounts of traffic using the road.
Fenton's report suggested the town designate Maquam Shore Road a "Local, Farm and Bicycle Access" route, a local designation that would advise drivers on the types of traffic they should expect on Maquam Shore Road.
Fenton paired the route designation with a recommendation that, with Swanton, St. Albans lowers the speed limit on Maquam Shore to 30 or 25 miles per hour, making it safer for other forms of traffic and possibly discouraging drivers from using Maquam Shore as a bypass for Route 7.
The report also recommends larger upgrades in the long term, including possible islands and roundabouts slowing traffic and, ultimately, a redesign of the road with a walking path at its side.
Even these larger projects at each of the sites, like proposed curb extensions and roundabouts, could be demonstrated with cheaper materials like cones and paint, allowing the town to test the improvement without committing large amounts of funding.
The selectboard appeared primarily interested in short-term projects recommended in Fenton's reports, as the town still wrestled with funding sources for some of the larger projects currently planned for the town's pedestrian network.
Frost suggested that a committee she chairs through RiseVT involving city and town residents could possibly take up some shorter-term demonstration projects recommended in Fenton's reports.
The same committee, she said, was the group coordinating pop-up demonstrations along Maquam Shore Road this summer when Gov. Phil Scott biked the length of Maquam Shore with RiseVT.
"They're eager to do these projects," Frost said.
"Why don't we read through each of these reports and develop a shortlist of ideas we'd like to try," Deso suggested. "We could see if there's one idea that seems to fall on everybody's list, and if that comes up, we could ask Jessica's committee to look at doing a pop-up for it."
The full reports are currently available on St. Albans Town's website.