ST. ALBANS CITY — Maurice "Moe" Lamothe was recently appointed by St. Albans' city council to serve permanently as the St. Albans Police Department's (SAPD) chief.
Lamothe, a lifelong area resident, spent nearly two decades with the Vermont State Police, initially retiring in 2019 after serving five years as the St. Albans Barracks' station commander.
His appointment comes at a time of transition at SAPD.
The department's longtime chief, Gary Taylor, announced this year plans to retire after months of heightened scrutiny amid a national conversation regarding policing and several high-profile incidents locally involving SAPD officers.
The department will also be seeing its coverage area tighten in the coming months as the Franklin County Sheriff's Office takes SAPD's place as St. Albans Town's department of choice starting in July.
The Messenger spoke with Lamothe recently to discuss his plans for community policing, the impact of losing St. Albans Town's police contract and about navigating the job at a time when police departments are facing greater public scrutiny.
You've had almost two decades of experience in policing, and much of that was in St. Albans. How do you feel that lends to your role as SAPD's chief?
"I started with the Vermont State Police in 1999. I also grew up in St. Albans and my family lives throughout Franklin County. I think that gave me a couple different viewpoints. I have the viewpoint of a citizen of St. Albans who has family here and then the viewpoint of a law enforcement officer in St. Albans, from both a road perspective and first line trooper overseeing the barracks.
"I've seen all the changes in St. Albans and the struggles and challenges of the rapid growth in drug use and mental health issues, and I've also seen the transition in the St. Albans Police Department from where it was 16, 17 years ago to where it was once Gary Taylor took it over and the massive upgrade he made to the department.
"That's got me to where I am now, why I was interested in joining the police department, why I went there after my first retirement and why I am where I am now."
What do you feel your priorities will be as SAPD's chief?
"I've said this a lot during my career. Everything that happens nationwide, whether it happens in Los Angeles or New York City, happens here, just on a different scale. The national conversation is demanding more of a community policing style, and I agree with that...
"We need to look at what's going on in our community, what type of calls we're getting and what it's going to take to try and get help to reduce some of these calls.
"What I see as one of the major factors during calls are mental health and substance use, and that's been a problem for years… The acknowledgement of mental health is on the rise, so we need to be prepared and equipped to deal with that, and community policing is a big part of that."
"That's where our attention's going to be, that's where it's been in recent years and we're just going to expand on that."
'Community policing' came up a lot when St. Albans' city council appointed you as chief. How do you define community policing and what does community policing look like in regards to SAPD?
"The simplest definition of community policing is just community involvement and giving some legitimacy to the police department with positive community involvement, recognizing their needs and trying to bring in resources to combat a common problem, rather than just throwing law enforcement officers at it and trying to make an arrest.
"Currently, our biggest ally for that, in my experience, is [Northwestern Counseling and Support Services] and our embedded crisis intervention specialist. We have a new person starting in January, and I couldn't be more excited about having that position and having that new person.
"['Community policing'] is putting together a partnership with Phoenix House, who's going to help with alcoholism and drug abuse. It's working with restorative justice to, rather than get somebody into the normal criminal justice system, to potentially get them into a restorative justice system.
"These are some of the ways we're trying to be more community oriented and shifting our gears from just going out and enforcing laws, because we're not going to arrest our way out of the problems this community – or any community – has."
You were appointed at a time when policing – and in particular in St. Albans – has come under increased scrutiny from the public. How do you see your role in those conversations around policing and are there places where you feel SAPD needs improvement?
"I think those improvements started immediately when some of those issues were coming to light. I think Chief Taylor did a great job dealing with everything that came, but it just came all at once.
"On a personnel level, all of those individuals involved in those things have been dealt with. Policy was starting to be looked and scrutinized as necessary. We added another commander to help with oversight. Things were being done before I took on this position.
"In addition, the city hired an outside resource company to help look at the department… and I don't think anything they recommended was something that wasn't already in progress. Since then, we've actually been working on more policies and have adopted several of them...
"My role, I think, is to steady the water a little bit right now. The officers have been through a lot of up and down stuff now in the last six months, eight months. There was a lot of uncertainty about what would happen. I was in an interim role, which could be a little nerve racking…
"Certainly, our officers didn't forget about six months ago, when things were negative in the PD with the negative press we were getting for past actions, but the people who are remaining are doing great…
"My role is to remind them we are a professional department, doing professional work. One bad act by one bad actor or one bad decision has ramifications, and there's no place for that here."
"It certainly had an impact. Most of these officers, other than maybe three or four, know nothing different… [and] budgetarily, it was a huge hit. That was a big part of our budget.
"That being said, it doesn't change anything other than we don't cover the town anymore... We'll continue to be a professional, dedicated department on a smaller geographical scale.
"If we maintain the Highgate contract, great. We'd like to. I think we serve them well and I think they're happy with it.
"Right now, whoever we police for, we'll do the same job we do in the city. We'll be professional and dedicated and try not to treat anybody differently than citizens of St. Albans."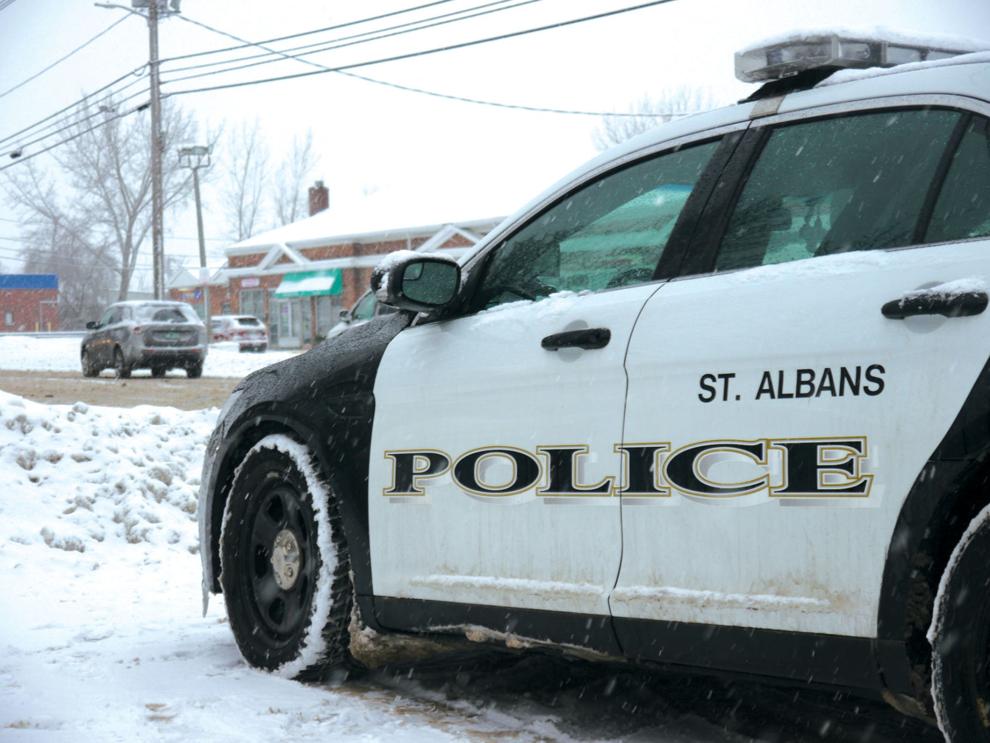 The town had a significant stake in SAPD's Street Crimes Unit. What kind of future will the SCU have without the town?
"The street crimes unit has been a very beneficial unit to the area – the city and the town. It's very functional and has had some great success, so we'll have to see budgetarily where we land when the town contract is up.
"It works very well. The community seems to like it. We certainly get some success out of it. Statistics support that.
"But quite honestly, we have to see where the budget falls on that and where we land with staffing and go from there. It'll be a discussion for sure when spring comes around."
How would you characterize the pandemic's impact on SAPD?
"We've had individuals test positive for COVID. We've certainly had a number of scares that hurt us logistically.
"We've got several phases in our department for how we plan for COVID. Our department is currently completely locked down. Nobody goes into the department unless they're in custody and have to come into the department or they work there. Nobody goes into dispatch at all.
"We're in a phase right now which changes how we respond to calls. We are responding to calls — that doesn't go away — but if we can do something by phone, we will do that to reduce face to face contact."
What was your personal reaction to being appointed chief?"I grew up here. My family lives here. I'm not going anywhere. I think a lot of St. Albans. I really enjoy people in the police department. It's a good police department."