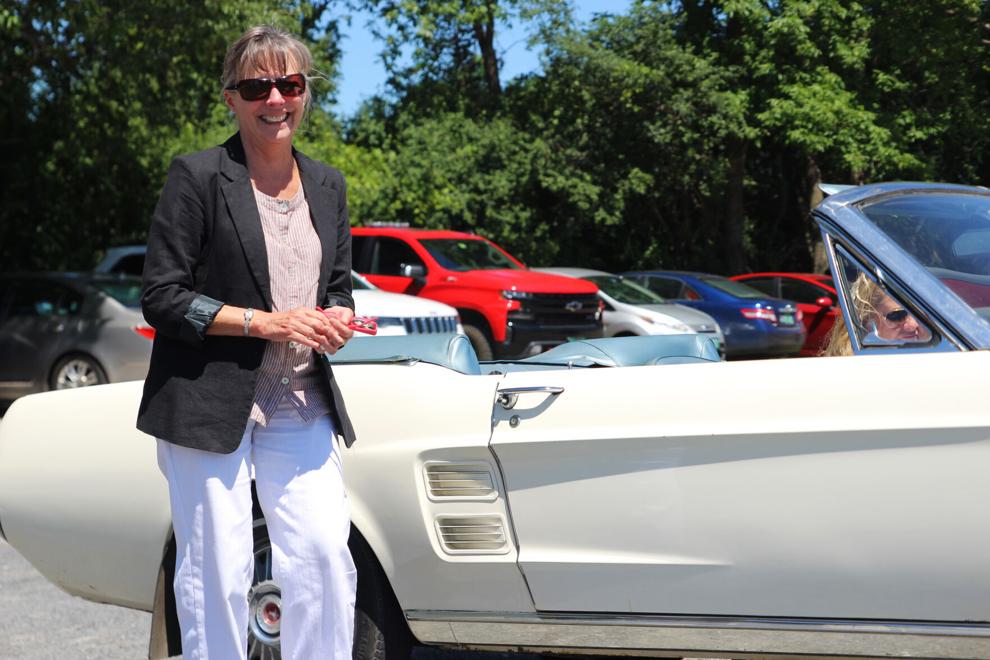 Former Zoning Administrator Cindy Deyak arrived at her send off party, one in which the town closed its offices at 2 p.m. so the staff could attend, in the passenger seat of a pristine white '67 Ford Mustang to a crowd of about 40 coworkers, friends and family.
The send off comes after 19 years of service as Georgia's Zoning Administrator, a job for which she has attended 47 Planning Commission meetings, 290 zoning board meetings and issued 3,535 permits, according to Kyle Grenier, Georgia Selectboard Vice Chair.
The party was complete with blue and white tablecloths, a bouquet of flowers at each table and an arrangement of cupcakes in the shape of her measuring wheel.
"We're very thankful for where Cindy has brought the town of Georgia," Grenier said. "She has a great board and she's had great help but we couldn't have done it without you or your organizational skills, your attention to detail and just your love for the town of Georgia. So thank you very much on behalf of the Selectboard and on behalf of the folks of Georgia."
The Messenger spoke with Deyak about how it feels to be leaving and her plans for the future.
Q: How long have you been a zoning administrator?
A: 19 years.
Q: And how did you first get into that?
A: I applied for the job. I had worked for the city attorney in Saint Albans as a paralegal for 20 years and decided to try something new and this came up and they hired me. And I said, 'Maybe I'll be here five years.' You know, that's how it goes.
Q: So what has kept you doing it for so long?
A: It was a great job. It was a great job. It was a great learning experience for me and I had the opportunity to bring my previous paralegal skills to the job so that was helpful for me to get started.
Q: Looking back, what are you most proud of?
A: I guess I think I'm most proud of the level of service that I've been able to provide to the town, folks.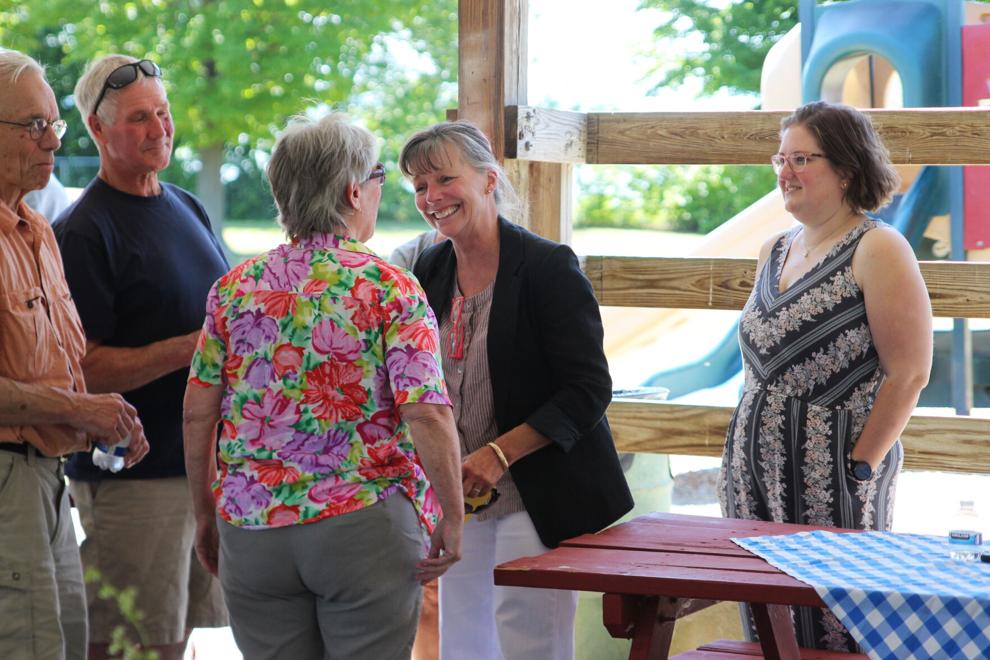 Q: How do you think you've grown as a person throughout the job?
A: Well I definitely have thicker skin than I ever had before that's for sure. So there can be really tough days. But the good part of the job comes from being able to, you know, someone who might come in and say, 'I want to do this.' And I have to say, 'No, you can't do that. But you can do this.' And then you can guide them into something that they can do and they can live with that. That's really been the way that I've approached the job, to try to get people something. If they originally can't do what they really wanted, then we try to work out something. I've met some really incredible people over the last almost 20 years and some really fine people in Georgia. Georgia's a local community, it's a very tight knit community and people know people. A lot of people have been here since the day they were born. It's not impersonal.
Q: Do you have a favorite moment when you look back?
A: I don't know. I'm sifting through 19 years here in my head. I think probably the most satisfying thing is to be able to help people get through what can be an arduous and difficult process and to be able to guide people.
Q: What have your last few days been like?
A: It's been very bittersweet. It's the end of an era for me. It's a big change in my life, a big transition.
Q: What plans do you have for the future?
A: My initial thought is, I'd like to take the summer off because I've been working for 50 something years. It would be nice to have the summer off. And then I'd like to get back to working a couple days a week in the fall. Something that is fun and easy. You need your dry cleaning picked up, I'll do that for you. You need your envelopes stamped, I'll do that for you. That's about the level of responsibility that I want.