ST. ALBANS TOWN — For St. Albans Town, John Montagne has taken on an "all of the above" role.
As the town's relatively new parks supervisor and facilities manager, Montagne's role can range from casing the shores of St. Albans Bay in the summer to working from the cab of a snowplow in the winter.
In between are all manner of stops, from phone calls with caterers and repairs at town hall to one-lane farmers markets and soundchecks for concerts.
A former farmer and restauranteur, Montagne also took over the town's parks and events in July, at a time when the COVID-19 pandemic turned any plans of events on their head.
In the case if St. Albans Town, it meant cancelling Bay Day and a Holiday Extravaganza despite months of planning, while other events, like a harvest festival and car show, took on a very different look from their predecessors.
It was a year with a bit of a learning curve, Montagne said Monday.
Farmers markets suddenly transitioned to single lanes of one-way traffic without the usual hustle and bustle from typical summertime tourists.
Gatherings were capped and event organizers were left with enforcing public health orders, like Vermont's mask mandates, that St. Albans public works officials said during at least one event this year were too open to successfully enforce with attendees.
Montagne also takes on the role at a time when use of the town's parks and growing number of events sit prominently within St. Albans's development plans.
In the past, town parks — and in particular the St. Albans Bay Park — have been the target of some form of revitalization, with officials expressing hope vibrant parks could help draw visitors and potential residents to St. Albans Town.
The Messenger recently spoke with Montagne and the town's selectboard chair Brendan Deso about Montagne's first year in charge of St. Albans Town's parks and about how this year differed from others.
Questions and answers were edited for length and clarity.
Q: Where did Montagne's position — coordinating events, park management and maintenance within town facilities — come from?
Deso: We needed a utility position, where if the catcher called out, they're behind home plate. Yesterday, we couldn't find a plow driver and we called John.
The story of how this all went down is, we needed a sixth man on public works. John got hired as a part of filling one position… and it worked out well. Alan [Mashtare, public works director] can probably speak to it better, but we noticed there was an appetite to do more than just what he was told.
Montagne: I wouldn't have expected to have a job like this. But when I think about it and my background, I went from farming to a hoof-trimming business, and then I owned a farm outright. I owned a restaurant. I've owned three different businesses… and you really learn how to get things done with people. It actually fits me really well.
Q: What are you looking for when you work on improving the parks?
Montagne: I want to make that place vibrant and busy again. I've watched it over the past two years. From what Alan's done before me, it wasn't hard for me to just keep going with the momentum, and I feel like that place is going to be busy again.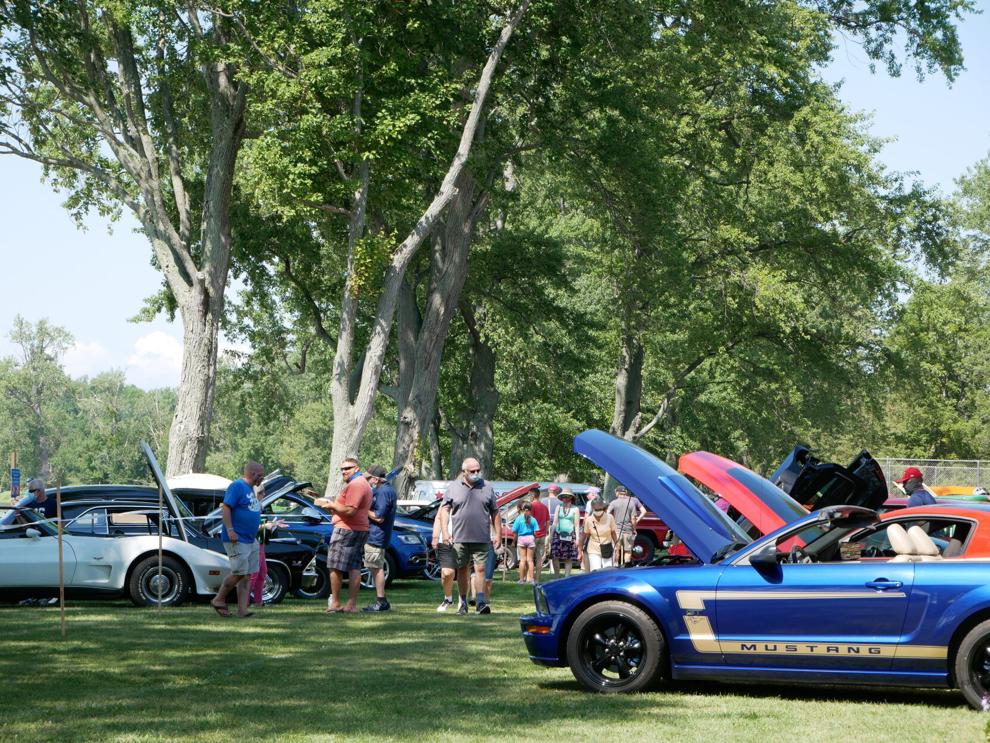 Q: Why has the town focused so much on revitalizing its parks?
Deso: We have economic development conversations all the time about how to revitalize the bay. The town hall has to be there – the voters spoke very clearly about that. People are making multimillion-dollar private investments in the bay. We have a village designation.
Montagne: One of the reasons we have the designation was the events. They said events were one of the deciding factors.
Deso: The biggest economic development tool we have readily available to us are the residents already living in St. Albans. If we can get people down there and excited about what's going on, they'll head down there on their own.
Q: You started in the middle of a pandemic. What has it been like trying to plan around social distancing and public health orders?
Montagne: What I've learned is you still can do things. You still can do it. You just have to be very careful and go by the guidelines, like with our car show.
We roped off the front of every car, and everyone who typically enters these car shows actually liked it better. They want us to do that even after COVID, because you don't have people walking around your car and touching your car when they shouldn't be.
You're learning a lot of things that might even stay after COVID. A sign-in sheet so you have contacts. Keeping things one-directional. It's gotten to a point where, setting up that farmers market every week, I think I can set up a COVID-safe area in 15 minutes, you know?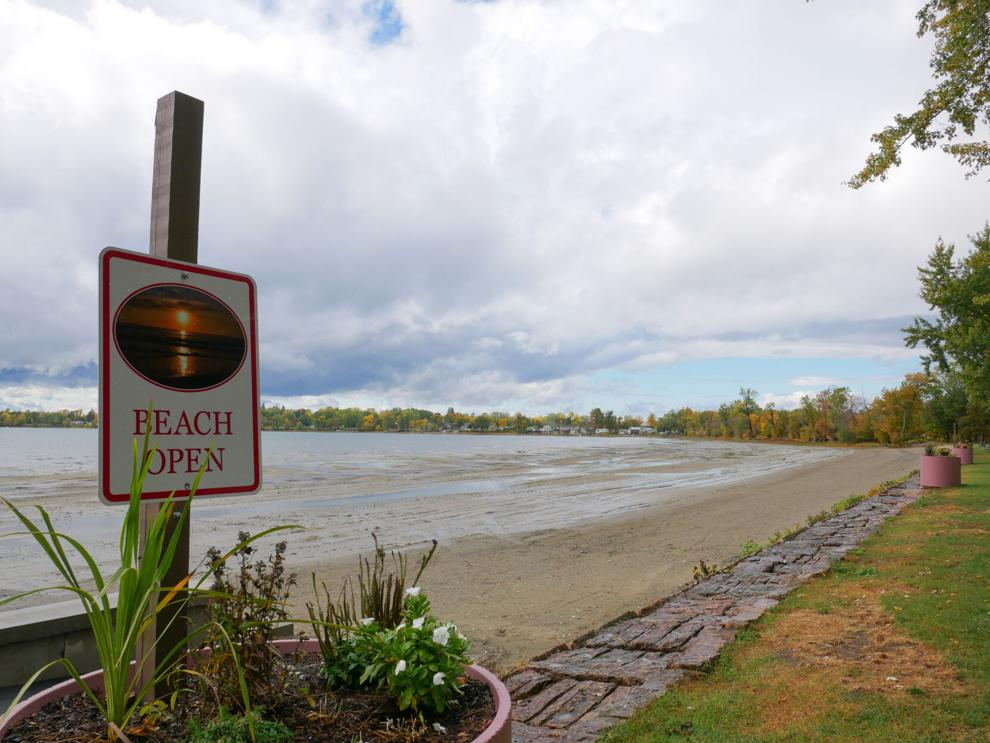 Q: With a widely available COVID-19 vaccine on the horizon, are there any post-pandemic plans in store for St. Albans Town's parks?
Deso: We think, next year, if there's a readily available vaccine and we can turn the spigot in the right direction, we're going to do more concert series.
Montagne: I'd like to try, just as a trial phase, to get some really high-end bands and actually charge for it on the weekend and see what happens.
Deso: We'll continue renovating the stone house. We've got money in the bank for that.
We started with a good foundation. We've got a good parks committee. They're active. We've got board members who see the benefits of spending money on the park.
Montagne: It's easy, too, because Alan already had a lot of momentum. He had a lot of good ideas and started a lot. It's easy with a boss like that to say, 'Hey, I want to do this.'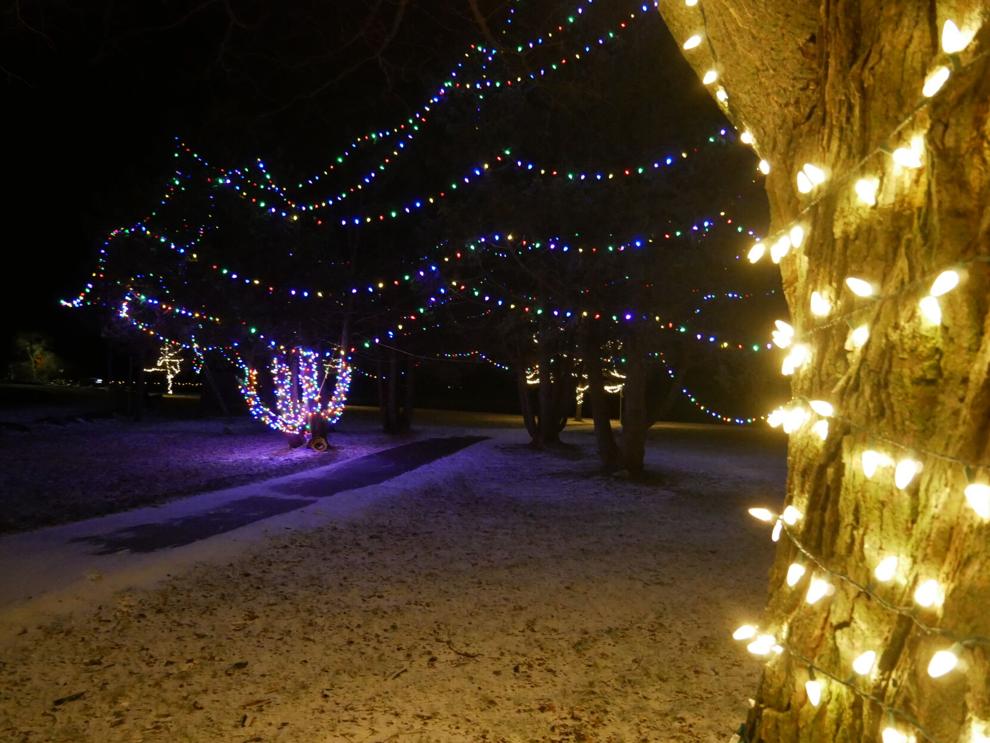 Q: Why do you, John, think there's a focus for the parks to be made better? Why do you think it's important the parks be made better?
Montagne: It makes you feel good about where you live and everything you work for. You go to work every day. You pay taxes every day. What do you pay taxes for?
Just as simple as driving by it, it should reach out to you, like 'This is why I live here — what a beautiful place. We're so lucky to live here.' That's how I feel every day… and I hear that not just from people who have lived here forever, but people who are new here.
And that's the driver for me. It's the biggest payoff — hearing how much people enjoy seeing the park.
Editor's note: The Saint Albans Messenger's publisher, O'Rourke Media Group, was a cosponsor of the Holiday Extravaganza event mentioned above. The event, cohosted by St. Albans City and St. Albans Town, was cancelled due to COVID-19.