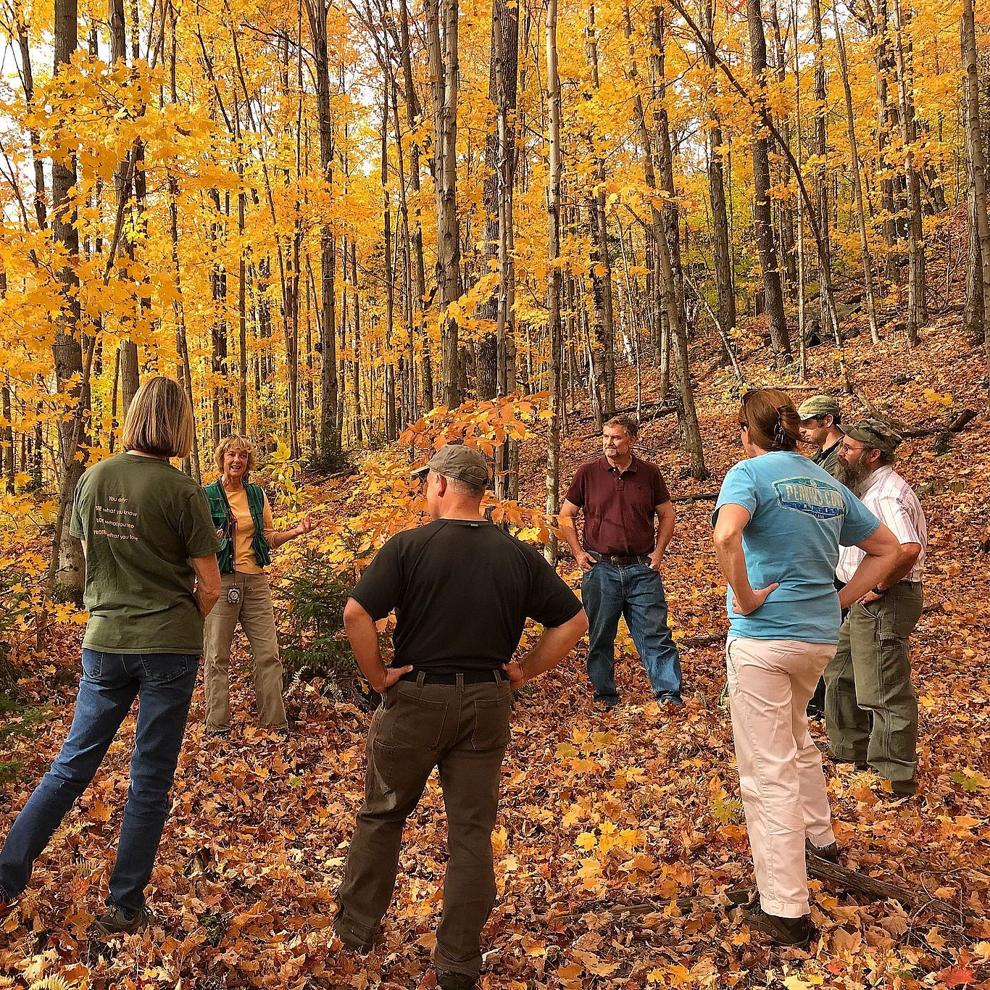 The Vermont non-profit, Cold Hollow to Canada, released their five-year plan to conserve 23,000 acres of forest in Northwest Vermont by 2030 last month.
The organization was founded in 2008 as a grassroots conservation nonprofit.
Their five-year plan aims to achieve ecosystem integrity, biological diversity and forest resiliency in the Northern Forest through community-led stewardship and land conservation last month.
From a blown out perspective, the Cold Hollow Mountains sit at a crossroads for wildlife, positioned right in the middle of the largest temperate broadleaf forest in the world, said Charlie Hancock, President of Cold Hollow to Canada.
Only 20% of the land is protected through conversation, according to the plan. This leaves the forest open to the effects of forest fragmentation through development coupled with the increasing threat of climate change.
Forest fragmentation is the breaking of contiguous forest areas into smaller blocks through things like roads or agriculture.
The organization has worked to provide tools for the communities they work in to encourage development in the areas they want to see it while also maintaining the integrity of the resources elsewhere, Hancock said.
Approximately 23,000 acres of land are currently conserved through state ownership and private conservation easements. Cold Hollow to Canada hopes to double that number, adding another 23,000 acres out of the 120,000 acres of unfragmented forest by 2030.
The Messenger spoke with Hancock to talk about the efforts of Cold Hollow to Canada and the importance of conservation and community.
Q: What is the main goal of the plan?
A: "I think the foundational end point that we want to get to, if we're going to have a measurable metric that we want to use, is that doubling of the amount of conserved forest land in our region by 2030. The plan as the actual metrics, how many acres do we want to conserve, where do we want to see that. So if we were to put an end state with a metric on it, that's really what we're driving towards, and then layered on top that, are things around stewardship and working with landowners through things like the Woodlots Program or the Carbon Aggregation Project. So it's kind of all built on top of each other."
Q: What makes the Cold Hollow Region Important?
A: "So the Cold Hollow Mountains sit right in one of five critical linkage areas within the greater Northern Forest. It's been identified as what they call a critical no regrets linkage if we're gonna maintain wildlife habitat connectivity for a charismatic species, whether it's black bear or moose. And so from this from this big blown out perspective, we're at this crossroads for wildlife, positioned right in the middle of this Northern Forest and that Northern Forest is the largest temperate broadleaf forest in the world and nowhere else in the world do so many people live in such close proximity to an intact forest resource like that. Then if we come down scaled into the Cold Hollow Region, you think about those forests in that landscape to just like a foundational element to those communities, the people that live there, whether it's the identification of what's there, the economic engine that it provides for rural economies. So it's very multi-tiered."
Q: Development and conservation efforts often seem diametrically opposed, is that true? How does Cold Hollow to Canada approach that push and pull?
A: "I don't think it's an either/or. I think it's a yes/and. So as we think about the conservation end of it we think about where is that most important? What are these critical lands we need to maintain for wildlife habitats, forest integrity, strong rural economies based on these associated industries. And then when we're thinking about development it's an idea of where we want to see that and where do we want to encourage it? Some of the work that we've done in Cold Hollow to Canada in the communities that we work in are around things like planning and zoning and not necessarily coming in and saying, "Here's what you have to do," but saying to the community here are some tools that you can look at when you consider zoning and development that might be able to encourage that economic development or residential development in those areas that we want to see it, while also maintaining the integrity of the resources elsewhere. So I think it's definitely something that can be worked on from both angles to meet both objectives."
Q: How important is collaboration within the communities on this issue?
A: "I think when we look at the different stakeholder groups that we work with, we've got the individual landowner and then we have these groups of landowners that we work with through the Woodlots Program by a shared landscape. But then we have broader communities, right? If you want to see any kind of big movement towards the overarching objectives, we need to have community buy in. That's where Cold Hollow to Canada really tries to come in and work at a grassroots level to say, what are the interests of the community? What are the hopes and dreams of the community? That can be anything from us bringing in resources to talk about things like black bear habitats or neotropical songbirds. That outreach education, bringing people together around shared interests. But then also, like I talked about bringing in resources to the community so that they have something that they're looking to do. For example, if they want to establish a conservation commission or do planning and zoning work around things like forest fragmentation, we can come to the table and be a resource for them."