ST ALBANS CITY — Avacal Biological is St. Albans' newest consulting firm featuring one of the area's foremost authorities on algae, water quality sciences and ecological studies.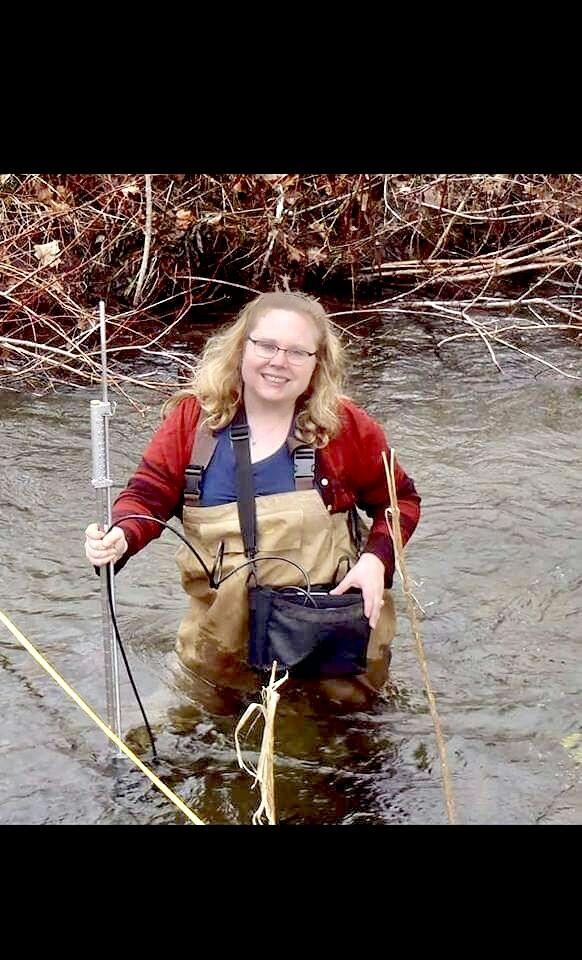 The move is a lifelong dream realized for the firm's owner, scientist Corrina Parnapy, a Lake George native who spends her spare beach moments scouring the sand for types of algae, snagging samples and taking them back to her home lab for analysis.
On Tuesday, Parnapy sat down with The Messenger to share what inspired her to start her own business and bring her craft to St. Albans.
"Algae is natural, it's important, it's the base of the aquatic food ecosystem," she said.
What drew you to lake and pond sciences?
"I remember when I was about five years old, my father would take me out to streams," Parnapy said. "I would spend my days looking under rocks, catching fish and snorkeling. And my grandfather, he used to take me fishing for native brook trout. When we got home, he would prepare them for dinner, but what I wanted to do was dissect their stomachs to see what they had eaten. I have always been in love with everything having to do with natural resources and water-quality."
In high school, Parnapy could be found testing the water quality of her technology teacher's tilapia tanks before she embarked on her college degrees in environmental studies, limnology, phycology and ichthyology.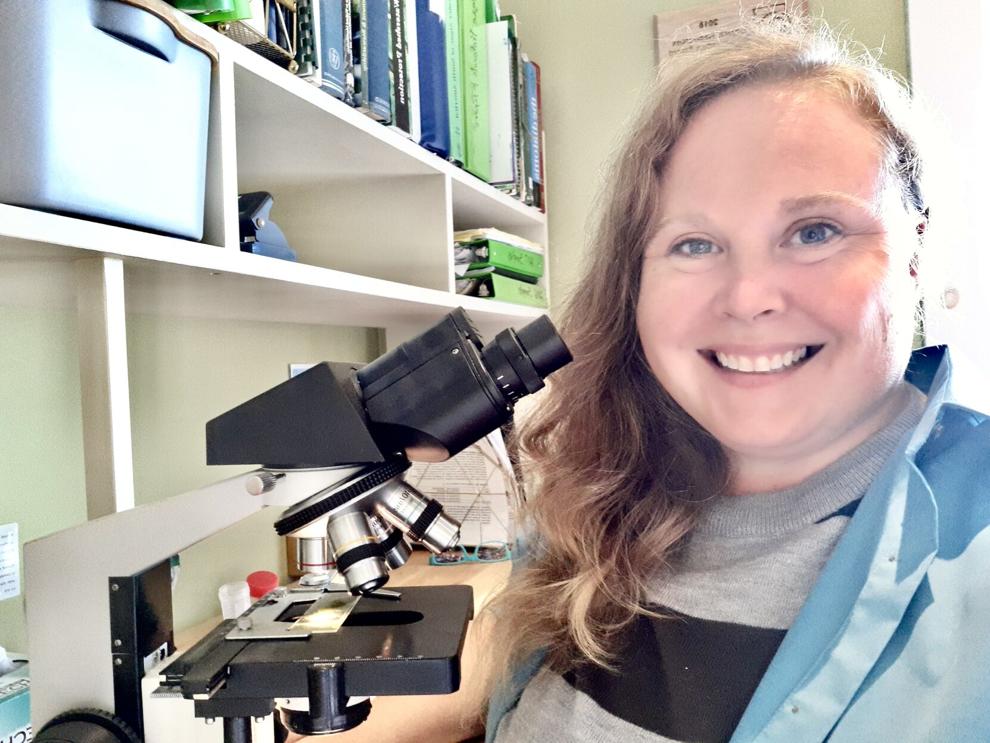 "It's all connected," Parnapy said. "It's a watershed. You can't just focus on one area."
Parnapy first came to Vermont as the Winooski district manager of the Natural Resources Conservation district in 2017 and previously served as Pollution Abatement Facility Operator for Vermont Utility Management Services, Fish Program Manager for the Vermont Department of Fish and Wildlife and contract biologist for Lake George.
What inspired your first book, Algal Connections?
"I thought it was important to get out because nobody was putting all of the pieces together," Parnapy said. "It's not just one entity, it's a combination of factors that are interconnected. And there are some things that people don't think will impact nutrients in the lake, like road salt application practices. Road salt, as an example, can shift cyanobacteria in the Bay to becoming one that is salt-tolerant and kill off other forms of bacteria."
While she said she doesn't expect most residents to haul samples of water out of the lake for personal examination, connecting the community to the results of various forms of pollution, Parnapy said, would help make efforts to clean up the watershed easier to understand.
Why is information about watersheds important to residents if they don't directly have contact with lakes and streams?
Nutrients from various sources can filter down into waterways with rain and runoff, Parnapy said, which is why addressing levels in waterways warrants a multi-tiered and holistic system of approach.
Phosphorus in a fertilizer from someone's lawn for example, can travel in rain runoff down the roads and enter Lake Champlain even if the residence is located miles from shore. Leeching nutrients from faulty septic systems can trickle into nearby streams and rivers, which ultimately make their way down into larger bodies of water like Champlain.
Addressing even small sources of nutrients will benefit levels in the lake, she said.
"Even if they don't have (direct) contact with it, they still have an impact on it," Parnapy said.
So, I shouldn't fertilize my lawn?
"You can, as long as it needs it," Parnapy said. "There are kits that you can get from the University of Vermont that teach you how to test your soil. Phosphorus, you should almost never be adding unless you're building a brand new lawn. Mostly, lawns just need a little bit of nitrogen. Studies are showing that most people are over-fertilizing their lawns."
Brown and yellow spots in lawns may be solved by planting a different type of grass, Parnapy said, and cold-hardy grasses and red clover can help cultivate a healthy lawn without any added phosphorus fertilizers.
How long will solving Lake Champlain's cyanobacteria problem take?
While residents won't be able to wake up to a perfectly clean lake anytime soon, Parnapy said the problems with algal blooms and cyanobacteria are ultimately fixable.
"It will take time," Parnapy said. "There's a legacy impact from nutrients that are built up in the soils. We can reverse it, there are plenty of lakes that have done that...It takes investing and infrastructure, working on stormwater and in our communities...Making sure our septic systems are functional and up to date."