SWANTON — Lunchtime may never be the same now that a West Coast taste has been added to the Pump 'N Munch menu.
Swanton now has tacos.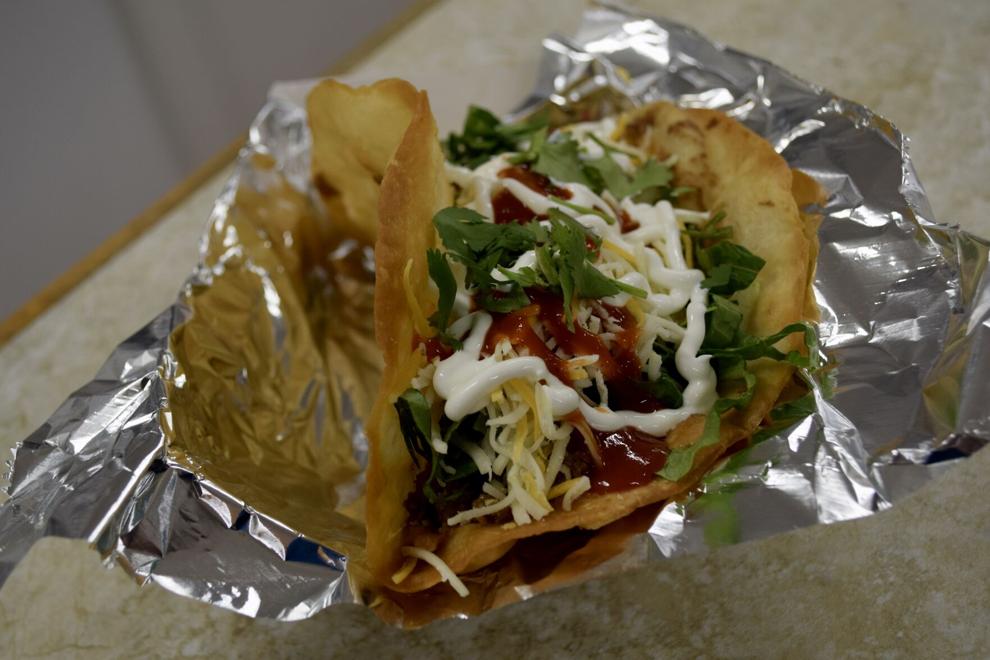 "We don't have a taco place where it can be quick," Pump 'N Munch co-owner Kelly Clayton said. "This way they can come in and get a quick taco on their lunch break without the wait … They're warm, fast and fresh."
These tacos, being served at the small gas station at the end of Canada Street, are not your ordinary tacos. Co-owner Steve Martin deep-fries a whole flour tortilla in a taco-shape until the outside is crispy and golden and the inside is warm and soft. In addition to the seasoned beef in each of the tacos, Martin adds lettuce, tomato, cheese, hot sauce, sour cream crema, beans and hot peppers — as the customer likes it. The tacos are served hot and fresh and are the size of a small sandwich.
On Dec. 28, Martin and Clayton decided to launch Pump 'N Munch's first Taco Tuesday to test out their beloved home recipes on the Swanton scene.
While Martin is renowned among family and friends for homemade tacos, this was the first time the couple offered them to the broader community as a new lunch staple.
And the crowds went wild: Martin said the day was packed with customers who often returned the next day to see if tacos were somehow on the menu. People started pre-ordering tacos before hours and buying lunches for one another in the spirit of the holiday season.
Thanks to the high demand, West Coast and southwest-inspired items will gradually become a permanent part of the Pump 'N Munch menu.
"Now, it's tacos everyday," Martin said. "We just had so many people coming in for tacos, we couldn't say no."
Starting small with only beef tacos, Martin said the offerings will expand to include chicken, pork, steak and other dishes such as burritos and empanadas. Soon, Martin said he hopes to offer a carne asada burrito "California Style," which is topped with a heap of french fries.
"We try to look for what a community doesn't have," Martin said. "If I took poutine to the West Coast they'd go nuts."
A community hub
In search of a slower lifestyle, Martin left his home city 17 years ago and settled in Northern Vermont. A year and a half ago, he bought the small gas station with the intention of fixing it up for the community.
"I thought he was crazy," Clayton said. "Like, totally crazy … We never dip our toes in the water on anything. We just jump right in."
Clayton and Martin, a San Diego native, opened the Pump 'N Munch convenience store in 2018. The mom-and-pop shop at 2 Canada St sells everything from breakfast all-day to fried cauliflower florets, wings, burgers and tater tot casserole. It's the standard lunch spot with a small-town local feel without the fast-food chain ambiance.
Martin said he's been hosting Taco Tuesday at his home for years and has since developed a reputation for his mouth watering creations. Bringing his tacos further into the community, he said, was a childhood dream come true. The success of the restaurant and store would depend on them, and both Clayton and Martin agreed that their neighbors never failed to step up.
"They're super loyal," Clayton said. "Whenever we go through dips in business or if we're struggling sometimes, they come back. All the time. They want to see us succeed."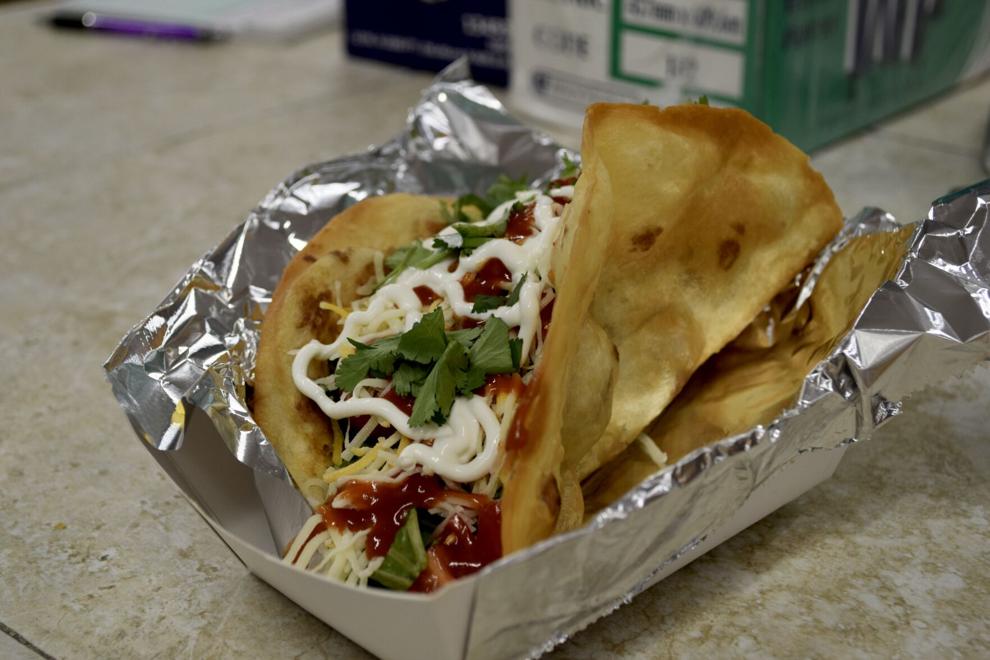 It runs in the family
"Others eat to live, I live to eat," Martin said. "And my mom can make anything … She's where I learned to marinate and really complete recipes."
At his mother's side, Martin said he gleaned cooking skills and recipes from his home kitchen, and carried his methods and materials with him to Swanton when he moved.
While Martin grew up in California, Clayton traces her roots back to New Jersey, where she grew up in a large Italian and Irish family. Childhood memories included big Sunday family dinners and homemade comfort food dishes like "gravy," or New Jersey red sauce.
"We're really lucky," Clayton said. "Both of our moms can cook."'
The culinary gifts handed down from their moms made them popular with their friends, and though neither of them are trained professionally, both cooks pride themselves on their long history of cooking for their community.
"I can make you a mean pot of sauce," Clayton said. "And meatballs like nobody's business."