ST. ALBANS – With stricter guidelines in place and a pandemic ongoing, child care will probably look different for the many centers reopening in June – and the response from local providers has been mixed.
Some in the field are worried about the financial challenges of reopening an industry that was already fragile before COVID-19 upended Vermont's economy and stress about acquiring cleaning supplies at a time when shortages continue to be the norm.
Some wonder how they can care for and teach younger children from behind the anonymity of face masks or manage convincing four-year-old children to socially distance from one another.
For most, the idea of reopening child care services during a pandemic came with a lot of unknowns, leading at least provider who spoke with the Messenger to echo sentiments previously shared even by Vermont's governor that "there's no playbook for a pandemic."
At Georgia's Next Generation, director Kate Driver said she was concerned with the ways the public health standards attached to the child care industry's reopening conflicted with centers' role of teaching younger children.
Under those standards, published last week by Vermont's human services and education agencies, teachers and staff responsible for child care programming are required to wear face coverings and encourage social distancing between participating children as much as possible.
The mask was a standard Driver took particular issue with, with Driver arguing that, with teachers hidden behind face masks, it becomes a challenge to reinforce different behaviors with younger children who rely on seeing another's face to gauge a response.
She also said she feared encouraging social distance between children would be an education challenge at a time when students are expected to be learning to share and play with others.
"We're losing a lot of our teaching component," Driver said.
Those concerns were at least partially shared by Heather Garceau, the owner of the Almond Blossoms child care centers in St. Albans and Fairfax, who worried about being able to keep younger children physically distant from one another.
"Social distancing is basically impossible," she said. "Children need to have that interaction."
Child care centers across Vermont have largely been closed since March, one of the many industries shuttered to most Vermonters as the Scott administration sought to stymie COVID-19's spread through Vermont and keep the disease's spread within the state's health care system's capacity.
Providers were allowed to remain open during the pandemic in order to serve the children of workers the state had deemed "essential" for Vermont's response to COVID-19, with roughly 30 percent of the state's providers opting to keep their doors open through March, April and May.
In the meantime, the state stepped in with funding to replace the gaps left in child care providers' budgets once nonessential workers were no longer paying full tuition for their slots at local centers – a step officials said would help preserve child care programming for Vermont's eventual reopening.
Vermont, according to Let's Grow Kids' chief executive officer Aly Richards, was the only state willing to take those steps to insulate its child care industry from COVID-19's economic fallout. It was a step, she said, that likely poised Vermont's child care industry for a better rebound than other states'.
"That was a really big tool in the toolbox," Richards said during an interview Thursday.
Adam DesLauriers, who operates the Blooming Minds Enrichment Center in St. Albans, credited the program with keeping his child care center, which typically hosts 75 children and remained open for essential employees' children, "above water."
"It could've been a tremendous amount worse had it not been for the state," DesLauriers said. "We would've had to close our doors – it wouldn't have been financially possible."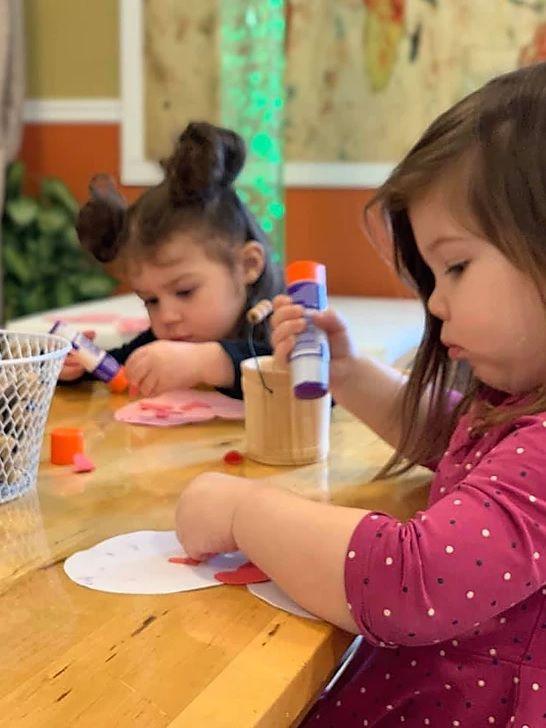 What happens when that tuition support sunsets in favor of Vermont's $6 million "restart" grant program, however, is a question some providers have been left asking, especially as state guidelines call for providers to dramatically ramp up their usual cleaning procedures and add regular screening for COVID-19, all while absorbing the costs of supplies – if they can even find them.
Richards said she'd heard from providers around the state that there were concerns with accessing cleaning supplies and personal protective equipment – like the masks providers are now required to wear under the state's guidance or even the sanitary wipes needed for tables and toys.
"Some folks are concerned about the need for safety and sanitation supplies," Richards said. "They can't operate without them and they're very hard to come by, so that has to be fixed immediately."
Guidelines also call for far more frequent sanitation of objects children come into contact with, as well as restrictions on class sizes and supervision requirements that could lead some providers to have to bring on additional staff.
According to Next Generation's Driver, the idea of having to bring on additional staff is made harder in the short term by the rollout of the state's "restart" grants, as child care centers applying through the program will only know what they'll receive days before their June 1 reopening date.
"The costs associated with the gloves, the extra cleaning materials – all of that is a huge expense," Driver said. "If the owners knew what that financial package was, the decision could be make to hire additional staff and train them."
Those sentiments were at least partially shared by Almond Blossoms' Garceau, who said there was still too little information to know whether the program would support what her schools needed to meet new hygiene standards.
"We don't have enough information to know whether it's going to be helpful or not," Garceau said. "I think pretty much any other program I think is opening has had to pretty much step out in faith and hope the grant is going to be able to backpay what we're buying."
Like many other providers, Garceau said she had also wrestled with finding enough supplies to meet the state's hygiene guidelines. "I have probably spent, collectively, 10 hours dealing with 'How do I find disinfectant?'" Garceau said.
According to Richards, financial support for the child care industry would have been vital even before the pandemic, with providers often running on thin margins despite self-imposed austerity measures like pay cuts and reduced benefits.
The state faced a shortage of high-quality child care programming before the pandemic, she said, with programs often closing due to financial pressure and as their providers either retired or decided to leave the profession.
The fallout from COVID-19, an easily spread respiratory disease capable of life-threatening illness, underscored the "structural weaknesses" of the industry, Richards said, with thin margins potentially becoming even thinner as costs rise and reopening centers were now expected to limit class sizes.
That's partially why her organization, Let's Grow Kids, have publicly advocated for additional funds for Vermont's "restart" grant program, which, while reportedly "flexible" enough for supporting child care providers, likely wouldn't be enough for the reopening of the whole industry, Richards said.
"We are about to see the true impact in going back to this 'new normal,'" she said.
What that "new normal" meant was a question for many providers, as well. For Driver, it came with concerns about how to balance early education with stringent standards while, for Blooming Minds' DesLauriers, it meant excitement as dozens of kids returned to the Lemnah Street child care center.
"We're definitely excited for them to come back," he said.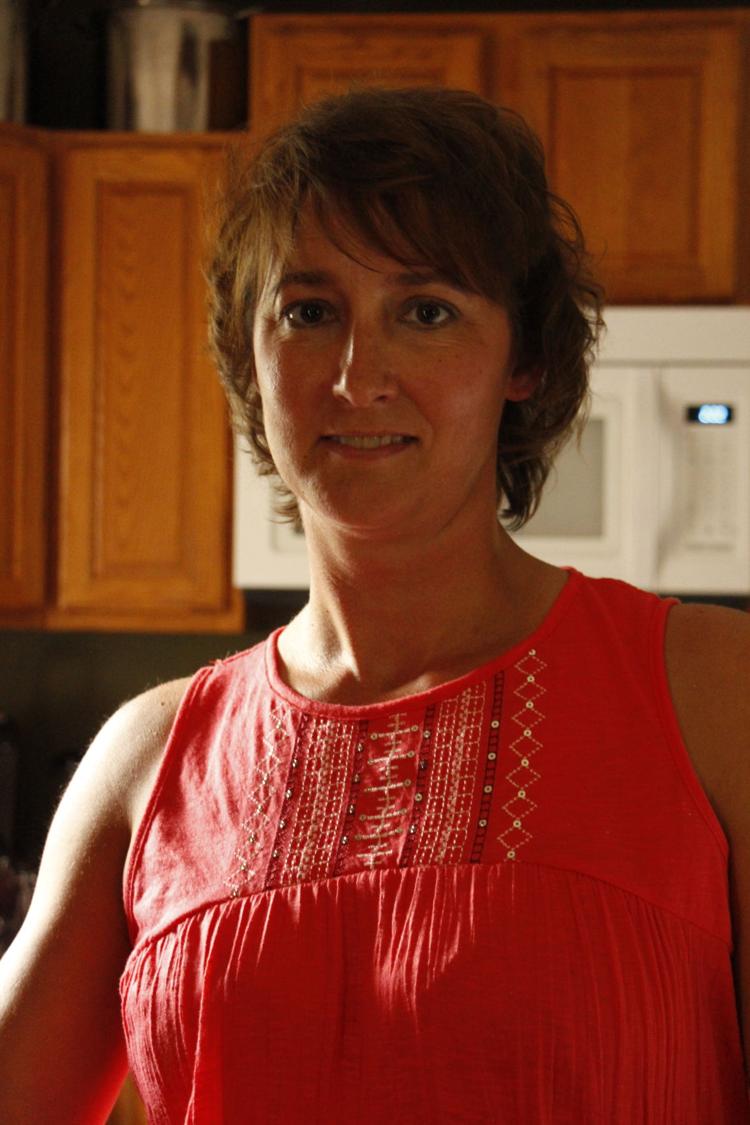 Tami Dodge, a registered in-home provider in St. Albans City and a provider leader in Franklin County, had, like Almond Blossoms' Garceau and Blooming Minds' DesLauriers, remained open through the pandemic to children of essential service providers.
Her transition into a wider opening in June will be quieter than others, as the group of eight children she cared for was expected to only grow by one.
As a provider leader among Northwest Vermont's child care providers, Dodge said she'd heard from her counterparts that some were afraid of possibly having a child become ill, while others were concerned with how to manage keeping children physically distant from one another.
"People have a fear of the unknown and it is hard to try and solve problems when the problem you are trying to solve changes everyday," Dodge said in an email to the Messenger. "Personally, I have had to take things one day at a time."