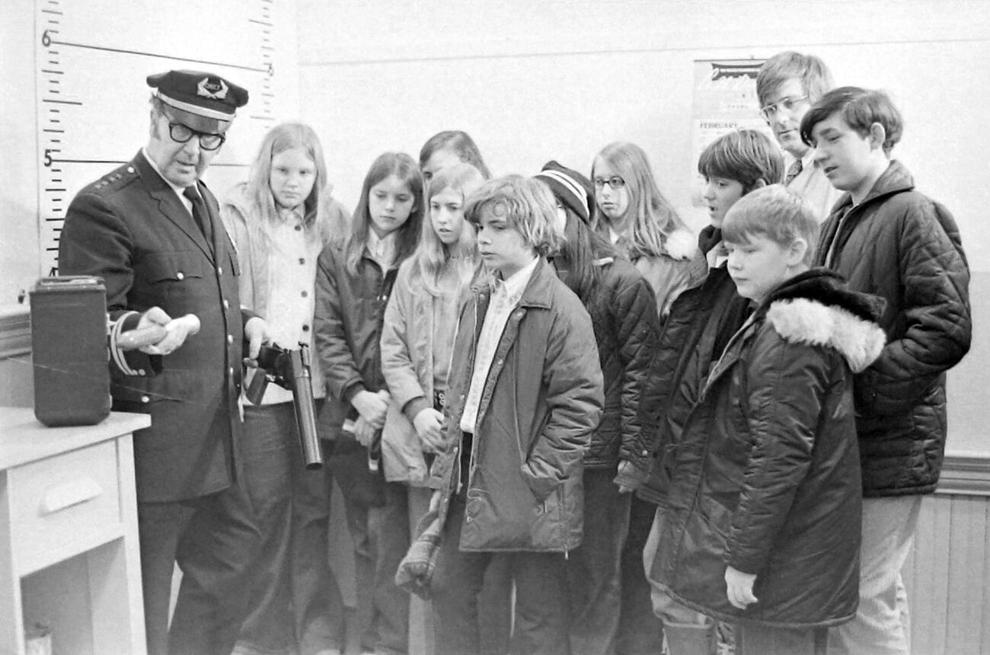 ST. ALBANS — As part of our ongoing work to digitize our film archives, here is a set of photos taken 50 years ago during this week in February of 1973.
This week Messenger photographers must have been running around covering lots of school events and stories, as kids' faces fill the film strips.
There are photos of students practicing for a school play, making art and doing science experiments. Do you recognize any of these faces from the past?
It also looks like it was a week of field trips, as we see elementary-aged students visiting a police station and maybe the post office.
There are photos of boys in the woodshop and girls working on their sewing skills. A preschool or daycare is featured, and cheerleaders strike a pose.
If you or someone you know is featured in one of our photo sets, let us know at news@samessenger.com or by calling the office at 802-524-9771, Option 3. We welcome anyone to reach out even if they have a little bit of information to add about what was happening in our photos from 50 years ago.