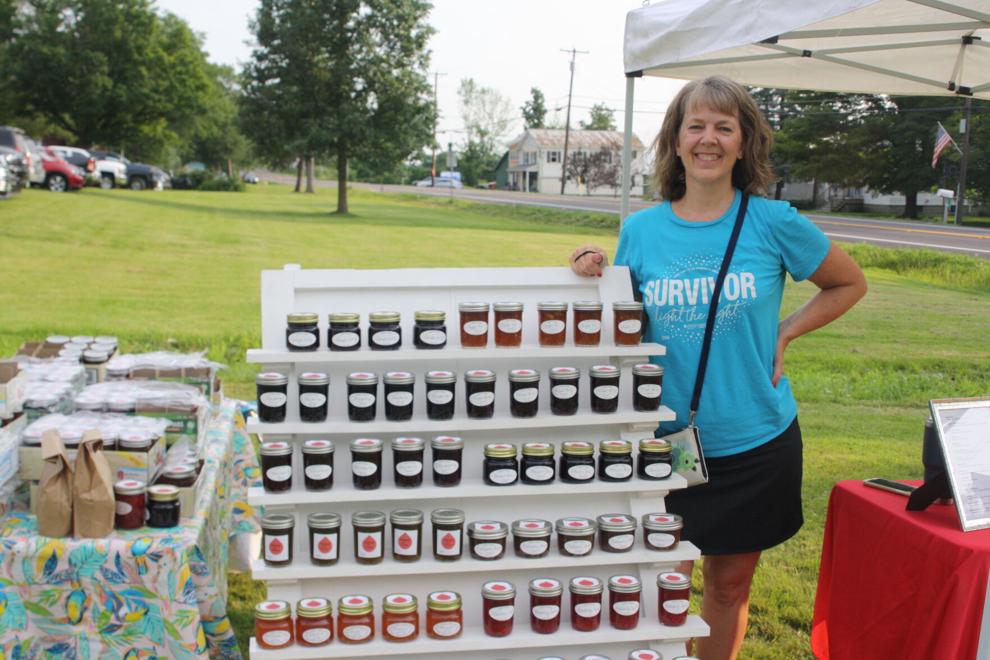 In 2017, Martha Bechard was sitting in the waiting room of where she was getting chemo, looking at a flyer on the wall for an event called the Weekend of Hope.
She had been diagnosed the year prior with non-Hodgkins lymphoma, a type of cancer that starts in the white blood cells of the body. That came after nine months of trying to figure out what was wrong, because blood diseases are hard for doctors to diagnose.
So when she looked at the poster for the event -- connecting survivors and people experiencing cancer -- Bechard knew she wanted to go.
There, Bechard met fellow survivors and caregivers but also was introduced to the Leukemia and Lymphoma Society (LLS), the largest health organization dedicated to improving the quality of life for blood cancer patients and to finding a cure for blood cancers.
The connections she made there gave her an idea -- to turn her decades-long hobby of making homemade jam into a grassroots initiative to raise money for LLS.
"I loved everything I knew about LLS, primarily that they have been responsible for funding so much research," she told the Messenger. "Including research that is directly responsible for the two drugs that are directly responsible for my being in remission."
With her cancer now in remission, Bechard dedicates her free time selling cans of jam and jellies under the name Canning for a Cure, which she does out of her home.
"Our first donation was $4,000, last year just from Canning for a Cure," she said. "In total we raised just a little over $8,000 last year. That was very exciting."
In an interview with The Messenger, Bechard spoke about her story and why she is so dedicated to her cause.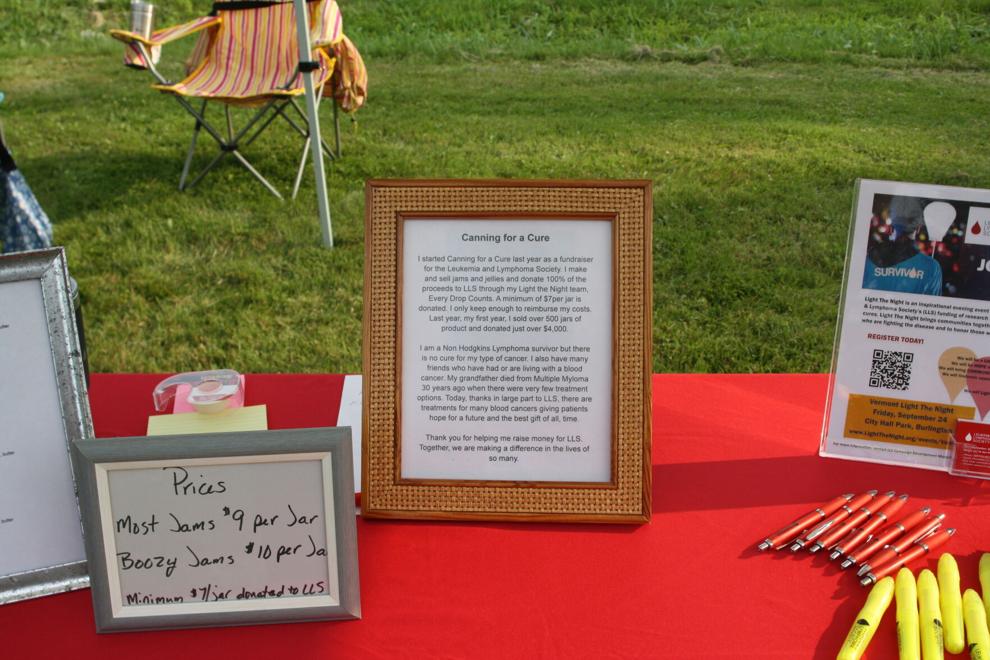 What was the primary feeling that you came away with from the Weekend of Hope?
For me it was super powerful to meet people who had my diagnosis and were doing great 10 or 15 years after their treatment. Even if they had to have treatment two or three times, they still were living a good life.
There's all sorts of education around nutrition and exercise and new research and development for different types of cancer.
When did you then decide to do your part?
I didn't do a lot of fundraising that year (2017), it was kind of a last minute thing. But it was a very powerful event, both as a survivor and as a family member of someone who died of blood cancer, my grandfather.
I felt like I needed to do something to raise more, you can't just keep asking your friends and family for more.
So in 2019 I thought, 'Oh, I'm just gonna have a garage sale and I'm going to donate all the proceeds to LLS.' It was extremely well attended and people were so generous because they knew that all the money was going to a good cause.
So I thought, 'OK so people like to get something for their donation. What skills do I have that I can provide them with something to purchase and still make money for LLS?'
So I've been making jams and jellies for my friends and family as gifts for decades. It's just something I find fun that they like getting. I started asking friends and family how much they would pay if they knew the money was going to LLS because I need to cover my costs. After that, I said that I was just going to make two types of jam to see how it goes.
In that first year, I sold over 500 jars. I certainly made more than two types once I knew people were going to purchase them.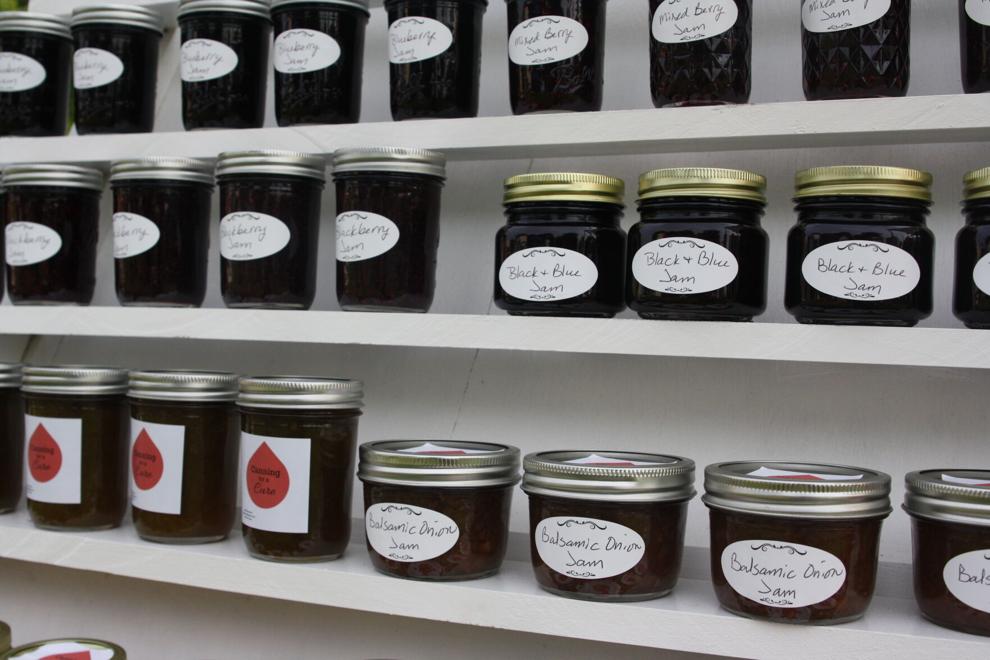 The Light the Night Walk, is that in Vermont too?
Yes, that's in Burlington. It's actually coming up on Sept. 24. It's all outside City Hall Park.
Anything I make between now and the end of December will go to this walk even though the walk will have already happened. You can donate through the end of December.
Given that you not only have a personal history with cancer but also a familial history with your grandfather, what do you think about you think about his experience?
My grandfather, prior to my husband and children, was my favorite human on the whole planet. To have to say goodbye to him because they just didn't have any idea how to treat what he had was heartbreaking.
He was 80, but he was a super strong and vibrant man. It's not that he couldn't withstand the treatment, he could. It's just they didn't know enough to have a treatment that would work for him. So for me, I don't want anyone else to feel that. That he could have done it they just didn't know enough about how.
That's the piece. I don't want any other granddaughter or daughter or parents for that matter, to feel that.
What was it like when you found out you were diagnosed?
This will sound strange to you but I feel like it's an important thing. The certain type of blood cancer that I have, along with many other blood cancers, are very hard to diagnose. The symptoms are not so cut and dry.
So when I was diagnosed, although hearing the words you have cancer is always a terrifying place to be, it also was a bit of a relief that finally someone was listening to me.
And also a hope that it hadn't gone so long that they would still be able to do something to help.
But there was that relief. If you are going to say anything about my journey, it's to not let anyone, doctor or otherwise, minimize what you're going through. If you know something's wrong keep going until someone pays attention, because if I hadn't, I wouldn't be here.
What have you raised this year?
This year has been much lower than last year. I think the pandemic has waged on, and I think people are a little more cautious with their spending now than they were last year when they thought it was just going to be a few months.
So, we certainly are not going to make $4,000 this year. Canning for a Cure itself will probably come in somewhere around the $2,500 mark this year and I'm OK with that too.
You can find Canning for a Cure for more information on how to get some jam or jelly for yourself on the Canning for a Cure Facebook page.