LINCOLN — Named after President Abraham Lincoln, Mount Abraham is a challenging, yet doable day hike for those looking to start 2021 at higher elevation.
Mount Abraham is located in the Green Mountain National Forest and is part of Vermont's presidential range. It is the fifth-tallest peak in the state.
Vermont's famous Long Trail, a 272-mile trail that extends from the Massachusetts-Vermont line to the Canadian border, traverses the top of Mount Abraham, making it one of the most well-traveled and accessible peaks.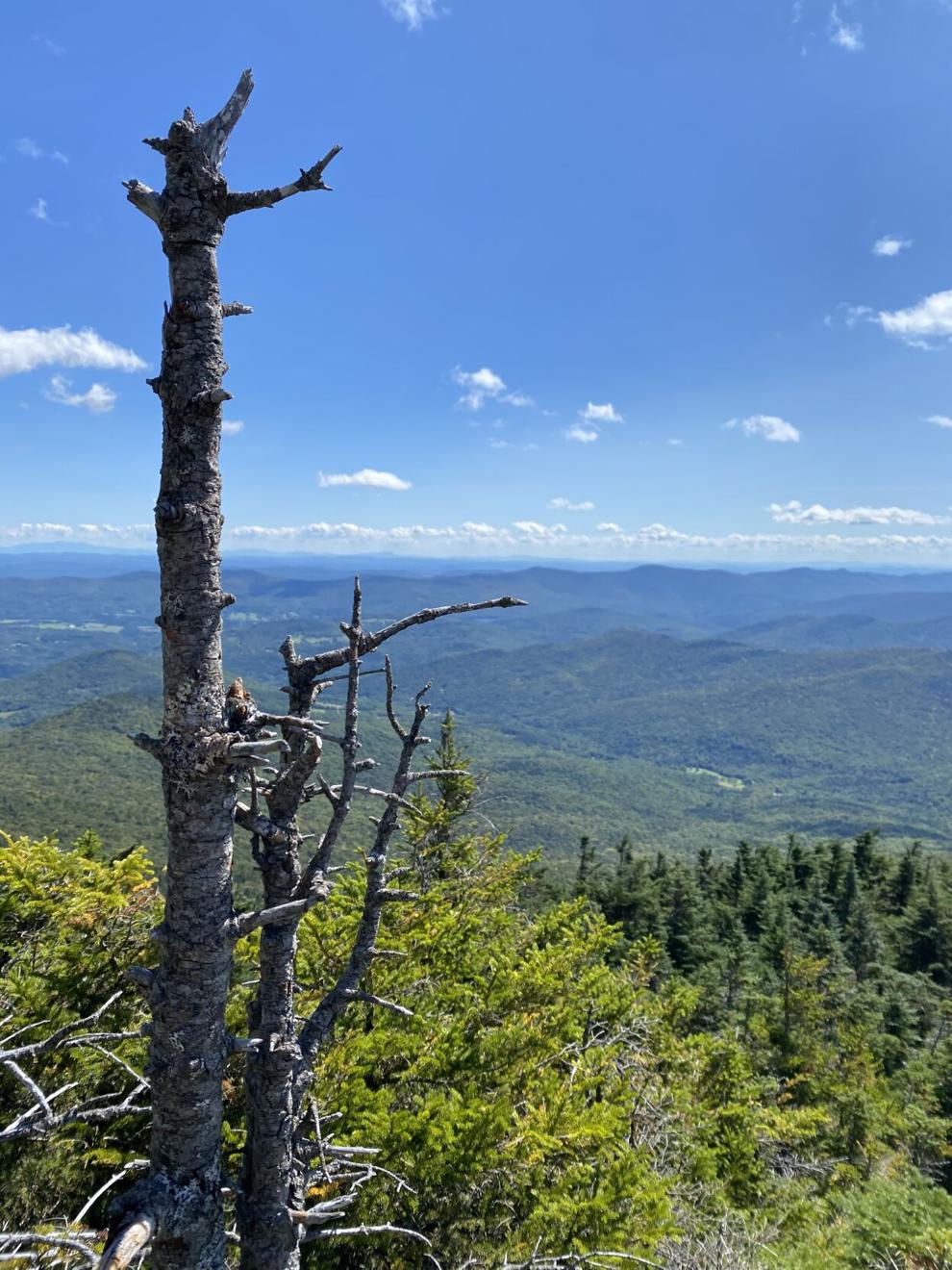 Rick Hopkins, the Green Mountain Club's Visitor Center Information Specialist, said the hike is a popular one year-round.
"At 4,006 feet, the top is right at treeline," he said. "It's a great peak with 360-degree views, and it's easy to get to."
The Green Mountain Club, which manages and maintains the Long Trail, reported the trail saw increased use this season — about 35% more hikers.
"It was a combination of COVID and people just wanting to get outdoors in a safe, socially distant manner," Hopkins said. "We had great weather this summer, which was perfect for dispelling a lot of pent up energy."
Where to hike
While there are a variety of trail combinations and loop varieties in the area, if you are looking for a manageable single-day hike, two of the options are more direct than others.
Both options are out-and-back routes that are about 5 miles round-trip.
Option #1: Hike to the summit by heading north on the Long Trail for 2.6 miles from the entrance on Lincoln Gap Road.
Hopkins said it's important to remember that Lincoln Gap Road is closed during the winter.
"You can certainly drive as far as you can on Lincoln Gap Road, and then hike up the road to the Long Trail," he said. "Otherwise, you can go up the Battell Trail."
Option #2: Park at the trailhead on Elder Hill Road and take the Battell Trail for 2 miles to the Battell Shelter. From the shelter, merge onto the Long Trail for the final 0.9 miles to the summit.
If you want to extend your hike, it's easy to continue on the Long Trail for another 0.8 miles to the top of Lincoln Peak, or the top of Sugarbush Ski Area.
Advice from an expert
If hiking in the winter, Hopkins said the key to staying upright on snow and ice is appropriate footwear.
"This time of year, it's important to have foot traction on the soles of your feet," he said.
Traction can range from snowshoes to microspikes and crampons, which attach to your hiking boots and can be kept in your backpack until needed.
Microspikes are best used when walking on compacted snow and light ice. Crampons, which have sharper spikes, are better on steeper surfaces and on ice-covered rock.
Snowshoes, which are heavier and require more effort to walk in, should be reserved for hiking in deep, powdery snow.
Hopkins also suggested bringing hiking or ski poles, which can help you maintain your balance in wintry conditions.
Want to recommend an outdoor space to be featured in Opt Out? Send an email to bhigdon@orourkemediagroup.com.