SWANTON — 2023 will be a year of new staff and new projects for the Friends of Northern Lake Champlain. 
On Thursday, Nov. 17, the FNLC hosted its 18th annual meeting, introducing new employees and upcoming water quality investments to the community.
In Swanton's village complex conference room, FNLC chair Kent Henderson began with a moment of silence for David Borthwick-Leslie, who died in August 2022 and served on the board of directors for many years. Henderson also introduced two new FNLC staff members: Parker Eversoll and Alison Spasyk.
Eversoll joined the group in September as part of his ECO Americorps program. He'll be an assistant project coordinator and hails from Wisconsin.
"I'm really excited to be involved with projects that are improving the water quality in Lake Champlain," Eversoll said. "It's a very dynamic ecosystem in Franklin County, in the northwestern part of Vermont and it's unique to Vermont and the U.S. There's a lot of work to be done, but we're doing really good things as a small organization."
Spasyk isn't an entirely new employee, having worked in a similar role to Eversoll through ECO Americorps last year. This year, she came to the FNLC full-time and started her role as the project coordinator in August replacing Pat Daunais.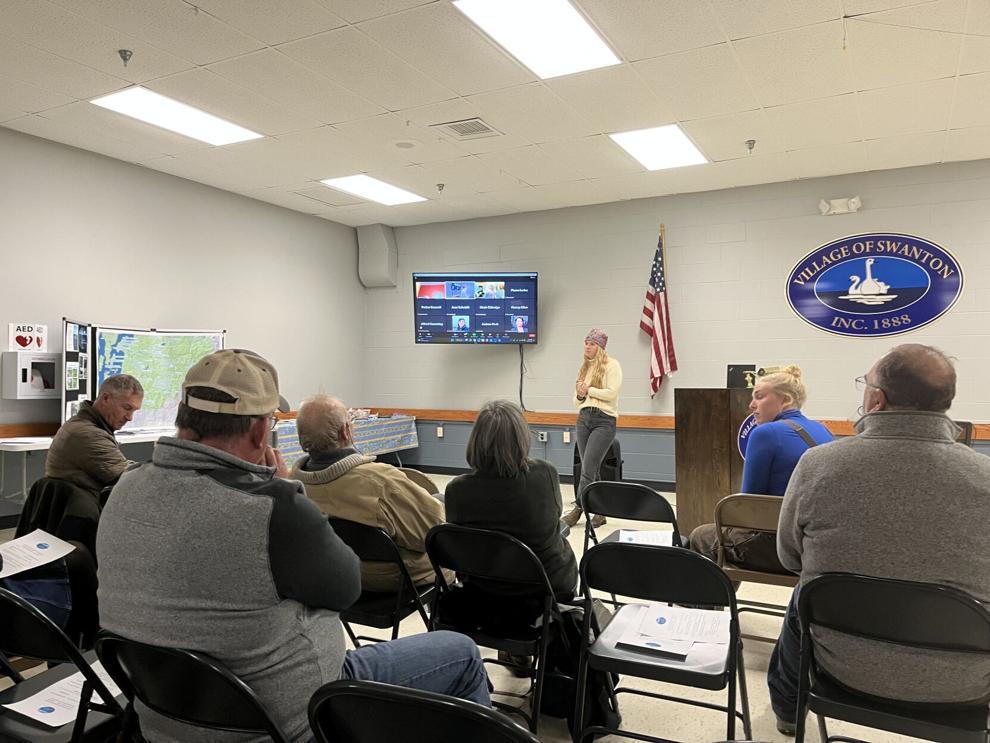 Spasyk said she decided to stay on because she wants to see through completion many of the projects she wrote grants for. 
"I have an investment in keeping the lake clean," Spasyk said. "I plan to live in Vermont for a long time, and so it's nice to have a job where you can see positive things happen in the world where things like climate change are so scary, and the future is so uncertain."
Henderson also introduced retired state conservationist Vicky Drew to the board and recognized retiring board member Guy Choiniere.
Projects are upcoming for FNLC on the shores of Lake Champlain in Swanton and Highgate. Henderson said a rain garden will be installed on the Swanton shoreline to prevent water runoff hitting the lake before the water can be filtered. The group will also create "soil lifts" on the shore that will allow for better plant growth and natural habitat.
For the scientific nitty-gritty, three presenters spoke. Joe Bartlett from Fitzgerald Environmental Associates spoke about mapping and assessing the Rock River in Vermont and Quebec. 
He and his team are identifying places of interest along the river where projects could be completed. The mapping was supposed to be completed in 2020, but because of the COVID-19 pandemic, the group could not get access to the Quebec portion of the river. 
However, Bartlett found many places where work could be done, including planting buffer plants, stabilizing gullies, the creation of two-stage ditches and the re-creation of flood plains where erosion carved the river too deep.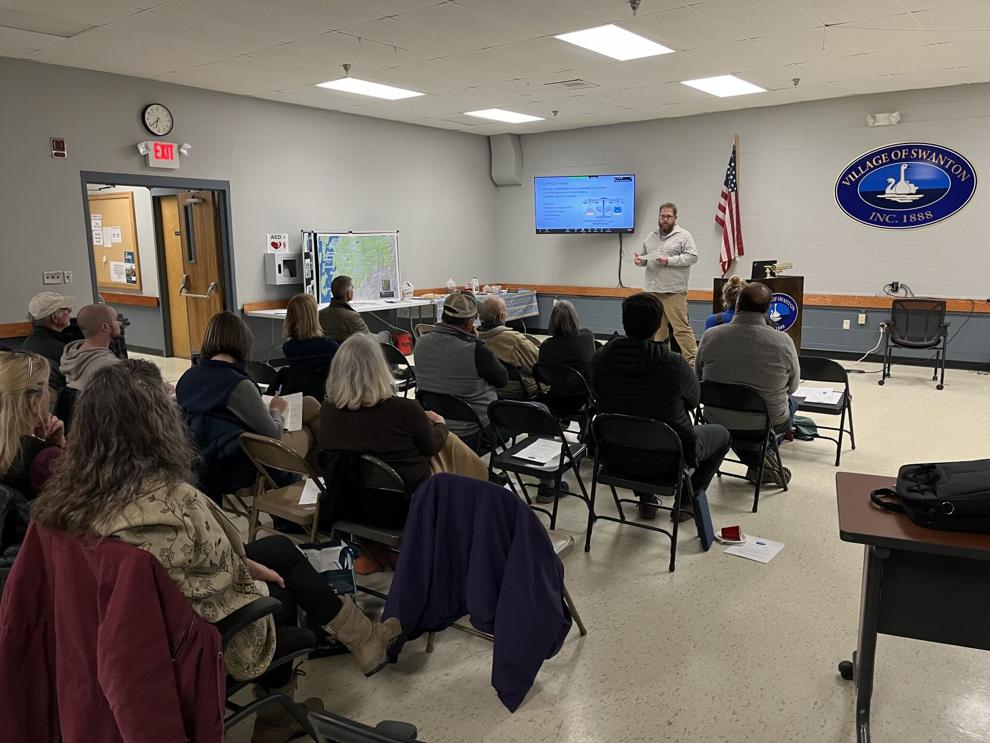 Judson Peck, the Vermont Agency of Agriculture's water quality program coordinator, talked about the math and many, many spreadsheets that make the projects run and compile the laundry list of numerical data.
Spasyk shared her future plans to measure levels of phosphorus and other runoff levels throughout the Rock River before they drain into the lake. These chemicals and elements contribute to algae blooms and over poor lake health. 
"We have a grant from the Lake Champlain Basin Program to do some more in-depth research," Spasyk said. "Both into water quality and similar to the geomorphic side of things. This next field season, we're going to continue sampling in the Rock River for dissolved phosphorus, total phosphorus and nitrogen as well." 
The project found 10 spots on the river that the group will monitor water quality, and then the following year will use that information to find projects that can be done in those places. Spasyk said a big focus of the project will be working with landowners.
"Part of that will be sitting down with landowners in the basin and discussing what they know about the land," Spasyk said. "For a lot of people, they've been there for generations and so they've seen changes over time and understand the micro-ecosystems in the basin that we don't know."
The FNLC is funded through grants and fundraising from local businesses, organizations and events. Over the next few months, the group will host the 2nd Annual Cross-Country and Snowshoe Race in Highgate and the Mill River Brewing Ice Fishing Derby.